Relentless Simplicity - The Bonanza Blog
Welcome to the Bonanza Blog! Here you will find all the latest news about our online marketplace, with timely stories about how to get the most out of your selling online and effectively manage your online shop.

'Twas the week of Thanksgiving and all through the land,
Bonanza sellers were concocting a plan.
Black Friday was coming, Cyber Monday after that,
and everyone was hoping their sales wouldn't fall flat.
"Should we slash our prices?" they wondered, "Offer free shipping all day? 
Surely there's got to be a better way."

As Black Friday and Cyber Monday quickly approach, there are many ways to set your Bonanza booth up for success. Discounting your items and offering special shipping deals are two great ways to encourage buyers to shop with you. But those tactics are used by many online sellers, and may not help you stand out from the crowd. However, Bonanza has a secret trick up its sleeve (don't worry, it's not a never-ending handkerchief). It's TurboTraffic!
Hold on a second. I've heard about TurboTraffic, but I don't really know what it is.
Well, imaginary voice in my head, I'm glad you asked. TurboTraffic is a unique Bonanza program that helps increase shopper traffic to our sellers. It works together with our advertising program, using the ad platforms you've selected to get maximum exposure for your store and listings.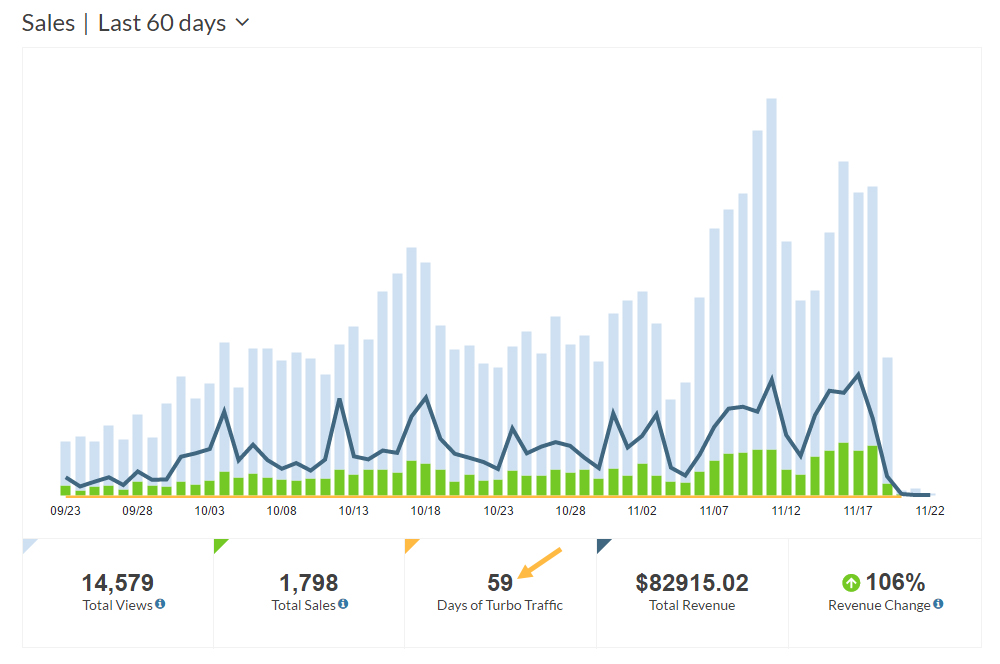 Check it out - your TurboTraffic days... (continued)
See more blog posts