Champlin, MN

Feedback 26
Camping Tents Haven
Here is where sellers can list any catch-all policies about their booth. If any of this information is essential to the buying process, the seller will also mention that within their item description -- so don't sweat it if you don't make a habit of looking at the details for every booth!
Booth overview
Welcome to Camping Tents Haven!
I love the outdoors and tent camping in particular. My business allows me opportunities to help outfit others with the camping tents, sleeping bags, cots, camping grills and lots of other camping stuff they can use to enjoy the great outdoors. It also allows me to socialize with the camping community and share stories and experiences that will enhance their outtings and mine. I have been in the retail business for several years and bring the best products I can find to you through my booth. I specialize in camping tents and offer the largest variety of camping tents available on line. Here you will find quality and quantity In numerous categories that include:
- 1-2 Person Tents
- 3-4 Person Tents
- 5+ Person Tents
- Air Beds
- Backpacking Tents
- Backpacks
- Cabin Tents
- Camping Chairs
- Camping Grills
- Camping Tables
- Camping Tents
- Canopies
- Cots
- Dome Tents
- Family Tents
- Firefighting Tents
- Handheld GPS
- Jet Tents
- Kids Play Tents
- Kids Sleeping Bags
- Lanterns
- Modular Tent System
- Motorcycle Tents
- Outdoor Cookware
- OZTENT
- Portable Camp Showers
- Portable Camp Toilets
- Screen Tents
- Sleeping Bags
- Sleeping Pads
- Survival Tools
- Tent Accessories
- Truck Tents
Browse through my booth and you're sure to find something special! I strive to offer the best in customer service as well as offer the best merchandise I can find, If I wouldn't buy it, I won't sell it. Everthing I sell is brand new. Don't forget to "fave" my booth from the main booth page using the "Favorite" Link on the left side of the page. This way you will see all my newest offerings as they are listed.
I try to list new products every day to bring you the best of the best and the selections are always changing.
Let me be your outfitter for Camping Tents, Camping Gear, Camping Equipment, kids tents and Camping Furniture.
My direct link is (All are safe links) http://www.campingtentshaven.com or you can go to http://www.bonanza.com/booths/CampingTentsHaven
Thanks again for visiting and I look forward to doing business with you.
Why shop at CampingTentsHaven.com?
It's really very simple. We are committed to bringing you quality products that improve your tent camping and outdoor experiences. We'll bring you expert advice from knowledgeable a knowledgable camper, and superior customer service that sets us above our competitors. Need more convincing? We thought so. Here are some great reasons to shop with us today:
1. Our Extensive Online Store
2. Authorized Retailer Status
3. Secure Shopping
4. Valued Privacy
5. 24-Hour Phone Assistance by calling (877) 292-7936
6. Expert Advice
7. Money-Back Guarantee
8. Discounted pricing.
9. Fast Delivery
10. Easy Returns and Exchanges
Here are some details for each of the reasons above for why you should shop Camping Tents Haven.
1) Our Extensive Online Store
Our online store is teeming with hundreds of top-quality products that help you experience camping and the great outdoors. Looking for a Camping Tent, backpack, sleeping bag or other camping gear? We have all of these and lots of different types to choose from. We carry camping tents and camping gear from the industry's most recognized brand names.
We carry over 200 different kinds of Camping Tents and over 100 different kinds of Kids Tents. We carry over 60 different kinds of Sleeping Bags and over 60 different kinds of hiking packs. You simply don't have to shop anywhere else. And if we don't have exactly what you are looking for, let use know and we'll help you find it.
2) Authorized Retailer Status
We are an authorized retailer for each brand we carry. Therefore, you can be assured that we conform to and often exceed our manufacturers' stringent performance standards. As an authorized dealer of our brands, we have extensive knowledge and insight about our products, and we can provide you with the necessary education for using our products. We also stay on top of product updates and need-to-know information, such as product recalls and modifications, so that we can pass this knowledge along to you. Moreover, rest assured that as an authorized retailer, Camping Tents Haven honors all current manufacturer warranties. You'll get the best service possible when you need it.
3) Secure Shopping
We want you to be satisfied when you shop with us. We believe a big part of this satisfaction comes from knowing that when you make a purchase, your information remains completely confidential and secure. We deliver on this expectation and go the extra mile. Whenever we collect sensitive information from you, such as credit card data and contact details, the information is encrypted and transmitted to us in a secure way.
4) Valued Privacy
Along with your information security, we value your privacy.
We will not sell or rent the information we collect from you to anyone.
We will not share your information with any third party outside of our organization, other than those parties that are integral to fulfilling your request (e.g. shipping providers and manufacturers).
We may only disclose collected information if we have received your permission beforehand or under special circumstances, such as when we believe that such disclosure is required by law.
We protect your information both online and offline. Only Camping Tents Haven employees who need your information to perform billing or customer service tasks are granted access to your personally identifiable information. Furthermore, the computers and servers on which we store your information are kept in a secure environment.
5) Phone Assistance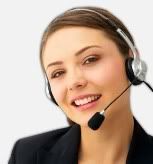 Because our goal is to provide you with superior service as you shop for the best solution for your needs, we make ourselves available by phone at 1 (877) 292-7936 24-hours a day, 7 days a week. Leave a voice mail if you don't get an immediate answer and we'll return you call as soon as possible.
6) Expert Advice
Our product experts strive to give you personalized guidance and trustworthy service. As you shop in our online store, feel free to call our experts at 1 (877) 292-7936 or e-mail us at CustomerCare@CampingTentsHaven.com with any questions you have about our products. Count on our experts to also give you tailored sales consultations and reliable recommendations for products that will solve your camping needs. Contact us Monday through Friday from 9:00 a.m. to 5:00 p.m. Central Time. Additionally, for camping related information, tips, stories, promotions and more, visit our BLOG at www.campersinfosource.com or follow us on Facebook.
7) 30-Day Money-Back Guarantee
We want you to be 100% satisfied with your purchase. That's why we offer a 30-Day Money-Back Guarantee. If you are not happy with your purchase for any reason, call us at (877) 292-7936 or e-mail us at CustomerCare@CampingTentsHaven.com and share your concerns. We'll work with you to ake care of the issue as quickly as possible whether it's a return or just a change of mind.
8) Discounted Pricing.
We strive to offer the lowest prices for camping tents, camping gear, camping furniture, camping equipment and kids tents anywhere on the internet. We take great pride in this and continually adjust our pricing to give you the best prices possible.
9) Fast Delivery
Our products are shipped out after our account reflects your purchase. All of our products are drop-shipped to you directly from our suppliers/manufacturers. Drop-shipped products are shipped out within 24 to 48 hours. All product orders are shipped via UPS Ground. This usually takes 5 days. Products will normally arrive at your "Ship To" address within 3 to 5 business days from the date ordered.
10) Easy Returns and Exchanges
If you are not satisfied with your product and want to return it for any reason or if you want to exchange it for a different one, call us at (877) 292-7936 or e-mail us at CustomerCare@CampingTentsHaven.com 24 hours a day, 7 days a week. Once we receive your information, we will process your request immediately.
We need your business! As a growing company each and every order matters to us. Please give us the opportunity to serve all of your camping needs.
Shipping policy
Shipping Time
The time needed to ship merchandise will vary depending on the shipment's location and the particular time of year. Customers should expect a 3-5 day delivery time. Up to 7 days may be required for some products.
Shipping Methods
Merchandise will be shipped via UPS Ground or Fed Ex Ground.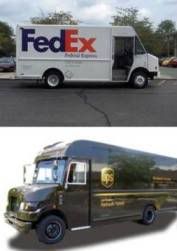 Damaged Shipments
Damaged shipments from handling must be claimed with the freight carrier. If any cartons are missing or damaged, be sure to note this on the freight bill. If you notice concealed damage after the driver has left, keep all the packing and call the freight carrier to return and inspect the damage and file a claim. We are not responsible for damage caused by the freight carrier.
Manufacturers Defects. If a product appears to have a manufacture's defect, email our Customer Service department at CustomerCare@CampingTentsHaven.com for instructions. Do not return products to us without first contacting us to receive instructions.
Return policy
Permission for any return merchandise must be secured from our return department. You have 30 days from the ship date (xx/yy/zz) to receive refunds or an exchange. You must email the return/refund request to CustomerCare@CampingTentsHaven.com (with "RETURN" in the subject field), at which time the specific return instructions will be sent to you. If the product was defective when received, please explain exactly what was defective. You may have to send the item back to the manufacturer directly and we will provide this information.
If you received a different product than initially purchased, or you have found the product does not meet your needs, the item must be returned with the following:
All original Contents )product, manuals, instructions, etc.)
Original Packaging
Original Invoice/Receipt
Once a return is authorized by our return department you should:
1. Return the item to the address given to you by our return department.
2. Keep your shipping records for proof of shipment in the event of loss of returned merchandise. Returns shipped via U.S.
Items with a value of over $100.00 should be insured via the carrier i.e. UPS, Fed Ex or Postal Service (U.S.P.S.). We cannot be held liable for return merchandise that does not reach our return department. The limit of our liability is the replacement cost of any item you purchase from us.
We can refund shipping costs only if the return is a result of our error. You are responsible for all freight charges on shipments that are refused or returned with no fault on our part. We are not responsible for incidental or consequential damages or losses to defective products, errors in shipping your order, or other errors. A restocking fee of 15% will be charged for all undamaged products returned.
You must send an email to CustomerCare@CampingTentsHaven.com indicating the date shipped/returned, which carrier you used and the tracking number for the return.
Refunds will be initiated only after the product has been received and inspected. We will send you an email on the date of the refund to notify you the refund has been initiated. If you have any questions regarding the above information, you can call Camping Tents Haven at (800) 292-7936.
Return Shipping is at the expense of the customer. Items will not be accepted for refund past 30 days from delivery date. All items that are returned must be in the same condition as when they were shipped, with all original packing, materials, instructions, accessories and must be complete and in factory packaging. No repackaging will be permitted. Do NOT discard any packaging until you are completely satisfied with the products in your order. Returns can not be granted on products that result from: abuse, alterations, improper use, lack of use, misuse, neglect, normal wear and tear, commercial or heavy use, misuse, unauthorized or improper alternations, repairs, improper care, accidents, disaster, weather, transportation damage or shipping damage. This also includes failure to read and follow the manufactures instructions and guidelines. Products missing UPC codes or serial numbers are Not returnable. Electronic products are Not returnable.
Miscellaneous details
Our 100% Satisfaction Guarantee
Our selection of family camping tents, backpacking tents, expedition tents, canopy tents and truck tents is second to none. If you can't find something you like, contact us and we will find your desired tent within 24 hours; often adding it to our site. In addition, if you find some family camping tents, expedition tents, truck tents, canopy tents or backpacking tents you like but you have found a better price elsewhere, contact us and we will often change or reduce our price to match or beat the competition. When you contact us, please provide the URL of the site offering a better price.
In addition, products purchased from CampingTentsHaven.com are top quality name brand merchandise and carry the full manufactures warranty. If you are not completely satisfied with your purchase within 30 days of delivery, you may return the unused product and we will refund the product price and original shipping cost.
Accepted Methods of Payment
We accept Paypal. You can also use Visa and MasterCard via our Paypal checkout.
Order Processing Time. Upon receipt of your order we will validate receipt of payment which takes approximately 1 business day. For buyers using American Express or Paypal, the validation period may be longer due to the policies of these credit cards but we will keep you abreast of durations. We will then place an order with one of our 40+ suppliers to request shipment of your product(s) to the Ship To address you specified in the order.
Visit my BLOG at www.campersinfosource.com for useful information about camping.

I write a new BLOG post almost every day and the posts include:
- Camping Recipies
- Camping Activities and game ideas
- Camping Product Reviews
- Camping Tips
- Camping Stories
- Camping Product Reviews and much more.
Miscellaneous booth facts
Freebie policy: One freebie per item bought
Combined item discount: 10% off w/ $200.00 spent

Seller badges
« Return to booth