Handcrafted Hispanic Ceremony doll, wedding and 50 similar items
See the small card with the code on it? The seller printed that out and included it in the picture to show that they have this item in their possession.
Does this picture look different than its small version did? Bonanza's "Background Burner" allows sellers to delete the background of a picture so it's easier for your eye to parse in search results. What you see here is the original picture.
[description shown below image]
More details about this item
Unique Doll
Material Unknown
Maker Unknown
Era Unknow - Modern
In Great Condition
She stands Approx 8-9 inches tall
Highly detailed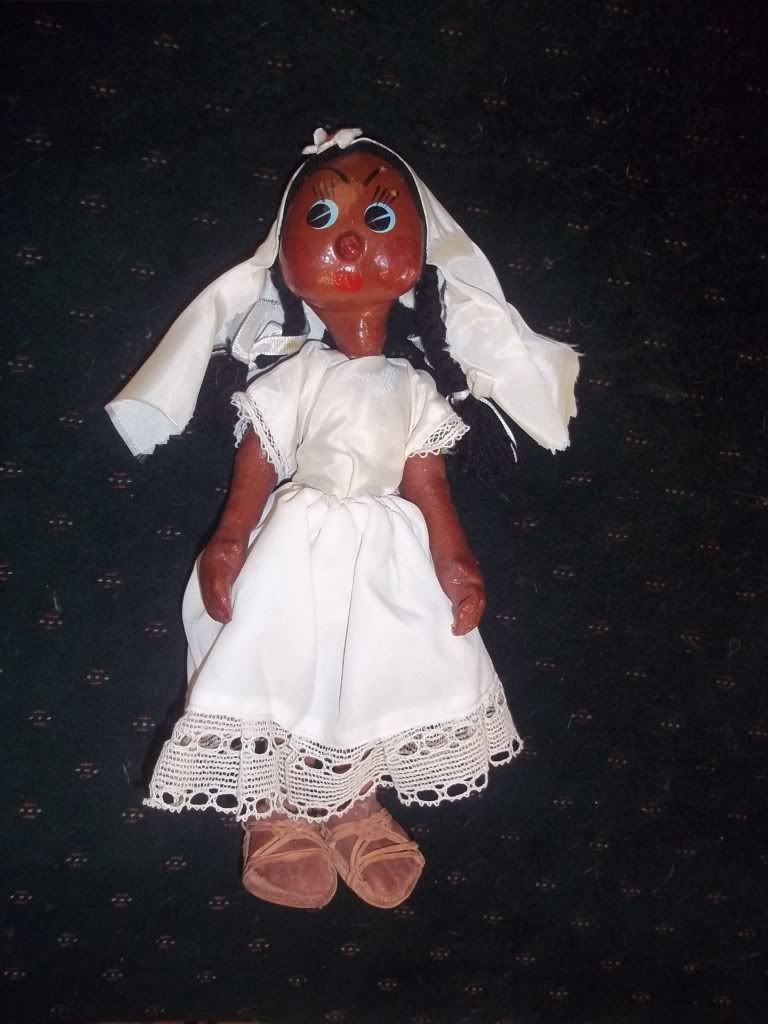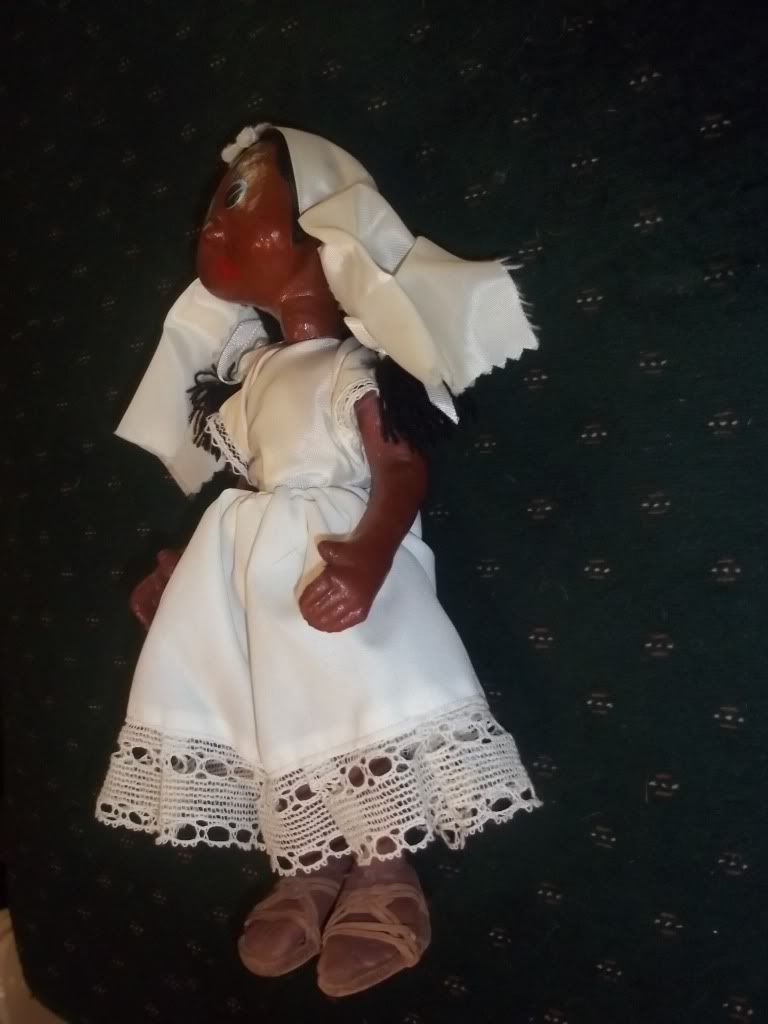 POLICIES
I will NOT attempt to clean VINTAGE Items 
Items  will arrive to you securely wrapped & packaged To the Vaildated PAYPAL Shipping Address. 
I Ship Using USPS Only. After Your payment is received your items are shipped out The Following Morning
You are Provided a tracking number through Paypal. 
I Combine / Discount shipping on multiple item purchase when Bought in the same visit.
All Items are Sold As Is
And are described to the best of my ability
No refunds or returns
Please ask if you have any questions 
Keywords for item traits, search engines, google and other related items for the booth of kybunker, these keywords may or may not pertain to the item in this ad, these search words are not part of the description for this ad but for all the ads in this booth: forsale, kids clothing, kids toys, toys, womens jeans, mens jeans, mens clothing, new, used, vintage, modern, pigs, bears, monkeys, rabbits, bunnies, bunny, build a bear, fisher price, designer, name brand, affordable, cheap prices, bargin hunters, resale, sizes, sz, winter, fall, summer, seasons, weather, wear, fashion, wardrobe, collectibles, baby, baby clothes, blankets, jewelry, incense burners, pendulums, spiritual, inspiration, crafts, artist, diy, reclaimed, clocks, sports, lighting, tools, men, women, children, home decorations, home decorating, nursery, nurseries
This item has been added to your cart
Handcrafted Hispanic Ceremony doll, wedding white dress flower in hair
added to cart.
Only one available in stock
View Cart
or
continue shopping
.
Please wait while we finish adding this item to your cart.