Welcome to Bonanza!
Bonanza is a marketplace of 25,000 sellers and 5 million items.
Easy
No sign-up required, fast and simple checkout
Price
Free shipping on millions of items
Secure
SSL encryption for peace of mind with your purchase
Trust
The New York Times, Oprah, and others have raved about us since 2007
THE TERROR tpb Arthur Machen Fantasy House and 22 similar items
See the small card with the code on it? The seller printed that out and included it in the picture to show that they have this item in their possession.
Does this picture look different than its small version did? Bonanza's "Background Burner" allows sellers to delete the background of a picture so it's easier for your eye to parse in search results. What you see here is the original picture.
[description shown below image]
More details about this item


FANTASY CLASSICS #1:

THE TERROR

Arthur Machen

"Short novel about a revolt of nature sparked by World War I.this remains the most interesting of Machen's later weird tales." -

"... in which the apocalyptic fears aroused by WW1 are confirmed by a revolt of the animals against the corrupt rule of humanity... "

Machen's alarming blend of horror, fantasy and metaphysics rendered in a voice uniquely his own, here in an illustrated format.

Also: "The Elixir of Life" by Richard Garnett with woodcuts by Lee Brown Coye, and "An Odd Sort of People" by John Mandeville.

A 1930s pulp reprint featuring classic horror/science fiction stories, with new interior and cover art.

First edition: Fantasy Classics was an illustrated monthly anthology that featured a "Fantasy Classic" or sometimes a few in each issue.;

Barron (ed), Horror Literature 3-136. Bleiler, The Guide to Supernatural Fiction 1076. Clareson, Science Fiction in America, 1870s-1930s 525.Tymn (ed), Horror Literature 3-160..

FANTASY HOUSE oversize paperback 1973 color-illustrated Wraparound cover painting by John Pound, dozens of interior b&w illustrations by Robert Kline staplebound stiff wraps, an elaborately produced 8.5 x 11 inch monthly journal. FINE






---
---
Always carefully packed and from a non-smoking household.
---

I prefer Paypal which is fast, secure and free to the buyer.



Check my othersales or Store CLEMOWBOOKS

for more than 1500 similiar and very different titles.




I will combine shipping on multiple purchases. Email for further information

CANADIANS; I do not charge GST/HST/PST.

Expedited shipping and packaging ,which includes insurance and delivery confirmation, to the USA and APO addresses is by Canada Post. I prefer Paypal which is fast, secure and free to the buyer.



International bidders welcome!
Internationales Bewerber Willkommen!
Les sousmissionaires internationales sont bienvenues!
Recepción Internacional De los Licitadores!





BRITISH, AUSTRALIAN AND OTHER OVERSEAS: Shipping anywhere in the world is by Air Mail International And again Paypal .




---
Check my othersales or Store CLEMOWBOOKS

for more than 1500 similiar and very different titles.



---
.
Behind the Red Door you'll find hundreds of items never found in regular searches. Click on the logo above to visit my Store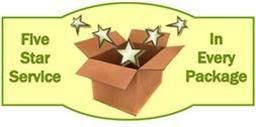 Why are we showing this?

This Hand Picked List features items from the same category as the original item

Hand Picked List

Love Comes in Volumes

Classic Books pg 2

Category "Fiction ..."

Literature 101 pg 3

Love Comes in Volumes
Refine experience

We can show you more items that are exactly like the original item, or we can show you items that are similar in spirit. By default we show you a mix.
This item has been added to your cart
THE TERROR tpb Arthur Machen Fantasy House Classics #1
added to cart.
Only one available in stock
View Cart
or
continue shopping
.
Please wait while we finish adding this item to your cart.