Welcome to Bonanza!
Bonanza is a marketplace of more than 25,000 sellers and 4 million items where shopping is...
Safe
Buyer satisfaction guaranteed when paying with Paypal or Checkout by Amazon
Fast
You need a new user account like you need a bee sting. No login required to buy here!
Acclaimed
Praise by CNN, Oprah, and others has made Bonanza one of the largest marketplaces online.
Item details
Qty available
100 in stock
Condition
New without tags
This item has been added to your cart
20 New Cotton Hand quilted Kantha Scarves STOLES 19x70 FREE SHIPPING
added to cart.
100 available in stock
View Cart
or
continue shopping
.
Please wait while we finish adding this item to your cart.
More about this item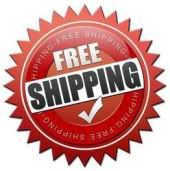 BOTH SIDES HAVE SAME DESIGN
 
 
 
 
20 Beautiful Pure Cotton Scarves
Hand Quilted
 
 
 
 
 
Pictures above are just to show the variety, colors and prints made in this.
ASSORTED COLORS AND PRINTS WILL BE SEND ACCORDING TO AVAILABILITY IN STOCK
We always try to send maximum variety of colors and designs
PAYPAL ACCEPTED
Item Description
 
Quantity: 20 pieces

SIZE: 47 cms x 175 cms ( 19" X 70" INCHES) approximately

( We have similar scarves with double the width too. Please see our store for those listings too)

Fabric: 100% pure printed cotton
 
Product Description:

These are very special designer Kantha Silk Stoles, make a new fashion statement with these hand quilted scarves/stoles.

The whole background of the cloth is painstakingly embroidered with thousands of small and delicate kantha stitches by hand to create this unique  masterpiece !

It is reversible, can be used from both sides. Both sides have same cloth, hence same patterns. It is made from very fine cotton called malmal (voile). 2 layers of printed cotton are softly quilted without any padding . It is embroidered by master artisans in family.

Kantha is the ancient Indian art of embroidery , it is a simple running stitching. The value of product with kantha embroidery depends on intricacy and details in embroidery. Finer it is, it takes more time and hence more expensive.

The way in which the stitch has been used is what makes the shawl extraordinary. While making the shawls, the cloth is given layers that are kept together by the stitches. It is made is such a way that it is REVERSIBLE, can be used from both sides.

So one can use them the way you want or just wear these unique pieces in many ways and i can assure you that it will be a curious masterpiece and you could have to face thousands of questions from your freinds about these scarves, how they are made, where they are made and where did you get :-)

So many of my customers are using them for their art work and other stitching projects. They use these scarves in making dresses or belts or bags and even they use patches of them in making beautiful jewelry.

So be creative and you will find them very interesting.

We are selling them to you at very genuine wholesale prices that even if you come to my city and search for them, nobody can beat our prices. The reason is most of our products are directly coming from artist to us and then to you. So not many mediators and we believe in reasonable profit that we share with the artists  to improve their lives and standard of living.

We sell similar scarves made with vintage silk sarees. Please check out our store for those too as they are also interesting.

Try this sample lot and you will find many customers willing to pay good prices for these hand quilted scarves.

Bring home the history of India.

Perfect of vintage art lovers.

Please contact us if you have more questions regarding this or any other products.

Buying from us directly helps artisans live better life

 

Pictures are of actual products.

 

 
 
Payment Policy
PayPal Accepted
Item will be shipped immediately on the same or next business day of receiving full payment
 
Shipping Policy
Shipping to any part of the world
Shipping within India is Free
 
 
Returns Policy
This Item is Brand New
Actual Images of item are shown above
RETURNS are Accepted for all our listings but shipping cost will not be refunded
 
Terms & Conditions
We try our level best to satisfy our customers and our 100% positive feedback proves are past services and quality products that we provided to customers worldwide. Still if for any reasons if you are not satisfied with our service or product then please contact us .
Thanks.
 
About Us
Indigo Creations, a reliable company exists in the heart of pink city called Jaipur.
Jaipur has art in it's heritage and has a long history.
 We are known by exclusive collection of Ethnic Style Apparels and Handicraft Products from Rajasthan.
We have got the exclusive collection of fabulous blend of contemporary and the the traditional wear. A different way
of dressing that's elegant, graceful and stylish. Rajasthani art, coming alive in a wide range of shades and patterns in
highly stylized designs and motives that symbolizes Bandhani and Lehariya of jaipur.

In Tune With Time Keeping up with the latest trends ands innovating almost everyday,
We have been exceedingly successful in retaining the ethnic flavor of Bandhani, Lehariya and block print.
And at the same time never hesitating in producing the most modern style.
We use fashionable fabrics to manufacture exquisitely designed traditional ladies wear like designer sarees,
wedding lehenga cholis, dupattas and bridal wear.

Handcrafted by some of the best designers and craftsmen of India, We Bring You Best Quality Products at Best Prices..
We assure you a wonderful experience dealing with us and we give personal care to each and every single customer.
Best regards
 
 
When  you buy our items you also help the artisans have to a better quality life.
 
 

 
 
 
 
 
                  BOTH SIDES HAVE SAME DESIGN         20 Beautiful Pure Cotton Scarves Hand Quilted              ...
Listing details
Shipping discount
Seller pays shipping for this item.
Posted for sale
More than a week ago