See the small card with the code on it? The seller printed that out and included it in the picture to show that they have this item in their possession.
Does this picture look different than its small version did? Bonanza's "Background Burner" allows sellers to delete the background of a picture so it's easier for your eye to parse in search results. What you see here is the original picture.
Item details
Mpn
metaphysical paranormal spell
This item has been added to your cart
PENDANT "TRISKEL" TOTAL PROTECTION AMULET TALISMAN PSYCHIC SPELL CAST
added to cart.
7 available in stock
View Cart
or
continue shopping
.
Please wait while we finish adding this item to your cart.
Added to your wishlist!
7 in stock
Price negotiable
Ships within 8 days.
Do you have any questions for the seller?
More about this item
If you are on this page is no coincidence. CHANGE YOUR LIFE NOW!!!! Stones and Energy: Associated with the Magic as responsible for positive or negative energy, they are also well known in the field of esotericism for their virtues , powers and benefits . To load a energy stone , it must be in contact with the skin as long as possible . For therapeutic use , they can in no way substitute for medical treatment. In all cases , consult a doctor.

 STOP  BLACK  MAGIK:

witchcraft
evil eye
bewitching .....
All the world might one day spell ...
These little discomforts sudden, frequent, unexplained, persistent bad luck that this is not relaxing, this situation suddenly lost;
this trade ailing; this sad loneliness persistent;
this love that gradually destroys who dies, who fled and who will not return ...

Whether through love, jealousy, greed, envy,
or revenge, no one is immune to the machinations of sorcerers.

Harbinger: The symptômes The physical symptoms:

       - Fatigue generalized: heavy legs, tiredness upon waking ...

       - Backache

       - Tightness and pain in the solar plexus

        - Sleep weakened

       - Persistent Headaches

 



Mental symptoms:

       - Anxiety for no particular reason

       - Déprime frequent

       - Print bites on the body (neck, member), especially during full moon

        - Repeated nightmares, dreams of death



 

Common symptoms:

       - Unusual behavior, making the person act in a negative spell, unhealthy and even dangerous for her or his entourage, that, without any control on his part.
SPELL PERMANENT PROTECTION PENDANT Cancels the negative waves. Symbol of the three forces of nature: "Water, air and fire"..
Description:  TRISKEL.

Material: STELL.
 
Dimension:22mm
This AUCTION FOR 1 PENDANT
   TRISKEL
POWERFUL SPELL "TOTAL PERMANENT PROTECTION "
Cancels the negative waves.
Symbol of the three forces of nature: "
Water, air and fire
".

Specifically to help you get rid of spells that would have been thrown or larvae that may etheric hang on to you. Simply wear it every day .Formidable efficiency.


NOTE:Different to other PENDANTS: I did personally charged "Special Powerful SPELL " .Release and total protection occult.
This spell PENDANT can be used for protection PERMANENT from evil, enemies, demons, black magic, harmful intents from other people, spirits,accidents, dangers to physical safety,protect your healt,misfortune,traitors,....AND MUCH MORE....

Can be given to someone else for protection and they do not need to know of the spell.

Protection TOTAL PERMANENT immediately.

Very Powerful and Energetic!
NOTE:Evil is always around us....

With this PENDANT you will be protected effectively against all kinds d' attacks evil!!!


 

Free yourself of evil !!!!!
Create around you a true scope of protection. 
NOTA:Necessary your name after purchase and
first name
Birth Date
to complete the Spell.
IMPORTANT:(Items shipped within 10 days after work is completed.)
(Thank you for your understanding)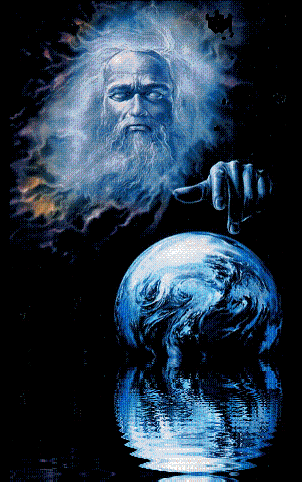 TALK TO ME:
I'm not going to make a long discourses about me.I am specialized magic bind Djinns. 
I am a researcher and collector of works Items paranormal.I with "Taleb" that the invoking of Skills Djinn and I am myself healer and exorcist. The jinn items linked to the taleb are voluntary and no obliged.All times must be cautious never disrespect them is c important.You will return for good things in your life.
I used to Bonanza to benefit from sales of my paranormal articles and meet buyers from different countries interested in haunted items.
Some of my items are not relisted because they are sold here in France.
It is possible that once sold items on Bonanza there is a waiting period for other items because it takes time to link Taleb Djinns items and do my research for new things haunted.
The items that I present all have a REAL paranormal activity set. 

Some were brought by myself, on another discovered through my research.
  This sub has manifested its bearer more or less quickly depending on the sensitivity of that you'd ci.You in the same experience. 

"I want to underline this very important and if you do not believe do not bid."
Blessing to all.


~~~~~~ GOOD WISHES TO ALL ~~~~~~
As Bonanza policy: This item is for entertainment purposes only. No specific results can be Guaranteed. I am not responsible for paranormal activity that may occur. I am not responsible for harm from this item. This item is not in place of any treatment or advice of any kind. Please consult your doctor for that. You must be 18 or older to purchase this item.
 
Payment Policy: "PAYMENT PAYPAL OR MONEY ORDER". PLEASE IF YOU DO NOT BELIEVE AND DO NOT THINK THAT THIS ITEM IS RIGHT FOR YOU DO NOT BID.
RECEIPT OF PAYMENT I WILL NOTIFY THE DAY OF SHIPMENTS (IN 10 BUSINESS DAY).
SHIPMENTS:"SENT FOR FRANCE",(PRIORITY MAIL EXPORT)please allow 15-23 business days for delivery.(Global Priority to international locations which usually arrives within two to three weeks.)
 
NOTE:NO RETURNS AND REFUNDS AFTER PURCHASE
Problem with people experiencing buyers remorse
Not a simple item
Item paranormal
Thank you
for your understanding
NOTA:necessary after purchase
your name
first name
birth date
to complete the Spell.
IMPORTANT:(Items shipped within 10 days after work is completed)

(Thank you for your understanding).
BLESSING.
"Thank you for your visit."
CONSULT MY OTHER
ITEMS HAUNTED: http://www.bonanza.com/booths/Magical_Djinn     
SIMPLY CARRY ITEM FOR ACTIVATION AND CHANGE YOUR LIFE!!!!!
Listing details
Shipping discount
Seller pays shipping for this item.
Posted for sale
More than a week ago
Product reviews for "Magical Djinn Spell"
Not showing 2 reviews left without comment.