Making a list, checking it twice
You don't have to be Santa to love a good checklist. There's something very satisfying about checking off a task on your to-do list - just ask Bonanza's CEO and Master of To-Do Lists, Bill Harding. So, we decided to combine our checklist joy with Bonanza seller success tips, all in the name of Getting Stuff Done¹ (one of our core values).
Introducing: The Seller Checklist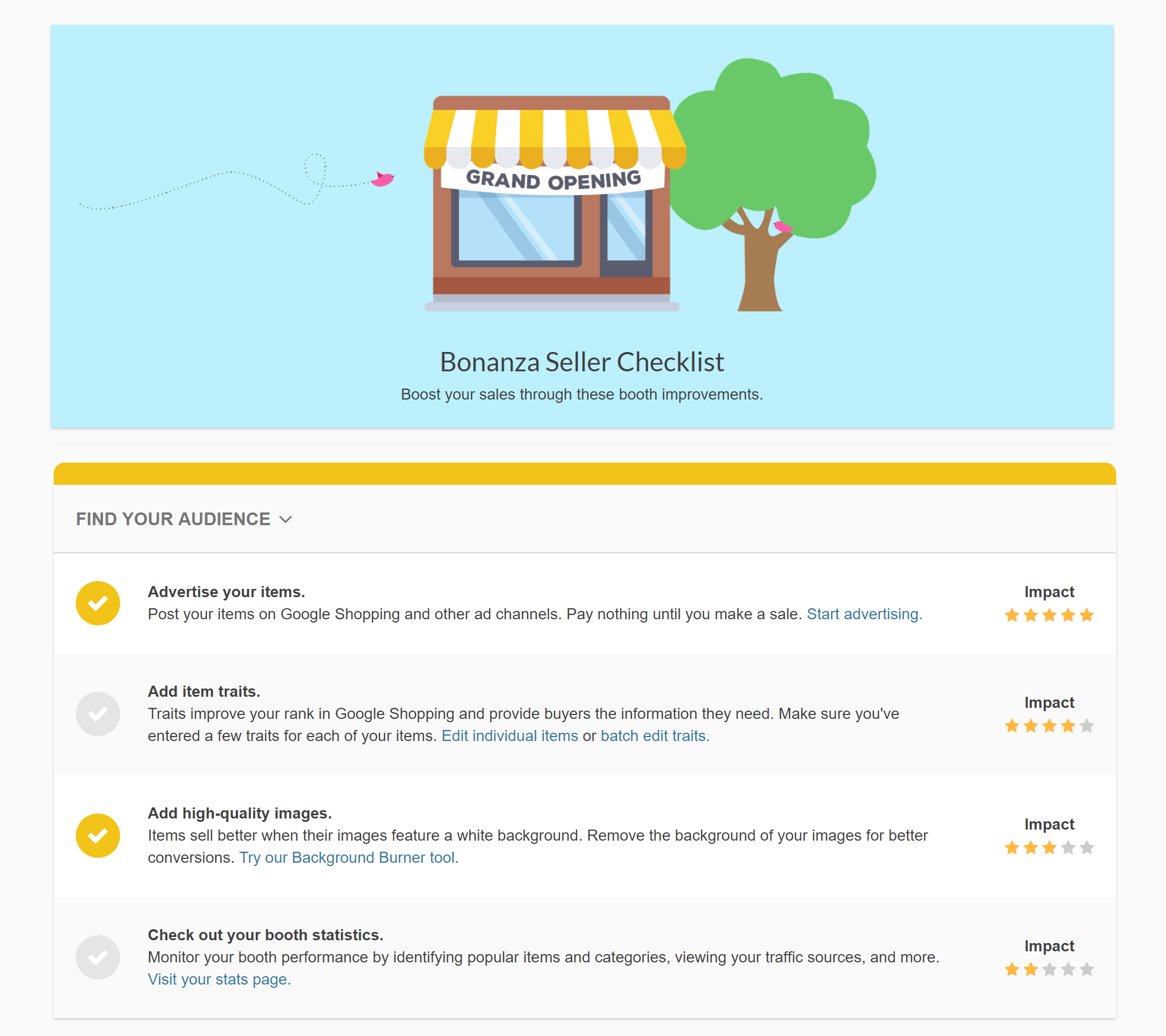 The Seller Checklist is a resource for sellers like you to learn more about which tools and features could help you increase sales. The information is organized into three main sections: finding your audience, expanding your reach, and engaging your visitors. 
If you'd like to focus on one aspect of the list at a time, you can collapse the other sections by clicking the arrow at the top of each section. The items on this checklist vary per seller and are catered to the needs of your business. You can see the potential impact of each action, and once an action has been taken, you'll receive that oh-so-satisfying Gold Check™. 
This is amazing! How can I view my Seller Checklist? 
To see your very own Seller Checklist, simply click the "Reports" tab on the Seller Dashboard and select "Seller Checklist." Or, you can click this handy button: 
---
¹This core value has been censored for the children.