Now, Bonanza's Gold membership has TurboTraffic! You asked for it, and we heard you. In our Seller Survey and the Seller Advisory Panel, many sellers requested that advertising be added to the Gold Membership level. We're happy to share that this feature is now live.
Bonanza offers sellers five membership levels: Silver, Gold, Platinum, Titan and Titan Ad. And now, our most popular membership now has an extra perk: advertising! Gold members have already enjoyed added benefits like customizing your booth sort order and creating special sales promotions using visible markdowns, but only Platinum and Titan members received TurboTraffic. We have now added that extra boost of traffic to the Gold level.
Watch a short video on how to sign up for a membership.
TurboTraffic
TurboTraffic is an advertising program that Bonanza offers to drive maximum buyer traffic to sellers who are enrolled as Gold, Platinum or Titan members, or to sellers who have purchased an individual TurboTraffic Pack. It works together with Bonanza's standard advertising program, using the ad platforms you've selected to get maximum exposure for your booth.
How often and how long will TurboTraffic be enabled if I sign up as a Gold, Platinum or Titan member?
The length of time TurboTraffic will be active in your booth depends on a number of factors:
Membership level. Gold members can get up to 4 days of TurboTraffic per month, Platinum members can get up to 7 days of TurboTraffic per month, and Titan members can get up to 25 days per month.

Advertising commission level. The higher the advertising commission level, the longer we can send TurboTraffic to your booth.

Conversion rate. Stores with conversion rates above 1% will enjoy longer TurboTraffic runs.

Overall traffic volume. The more clicks you get, the more it costs us to acquire the traffic for you. So if your store is getting thousands of clicks per day, the length of time TurboTraffic runs will likely be less than a smaller store with fewer clicks.
The easiest way to determine how much TurboTraffic to expect for your circumstances is to visit your booth stats page after your booth has received TurboTraffic. You'll see a graphic like this: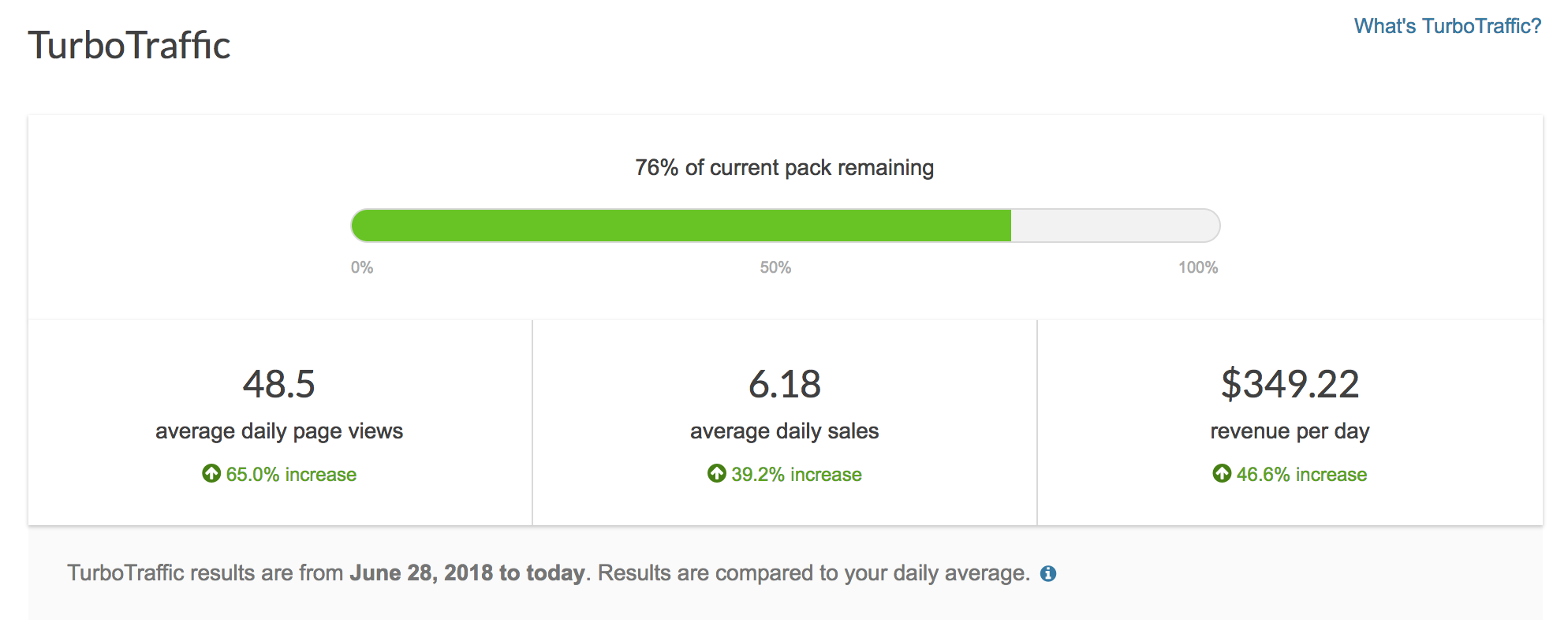 Visible Markdowns

Item markdowns are a promotional tool we offer to our Gold members and higher which allows sellers to give buyers a temporary discount on their merchandise.
When an item is marked down, the original price will be shown along with the marked-down price.  This can be a significant promotional device for buyers since they can see both the original and reduced price of the item, letting them know the sale is significant.
Live Chat with a Gold Membership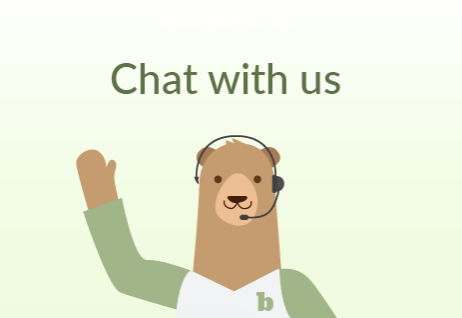 Sellers with the Gold membership or higher can use the "Help" icon in the lower right-hand corner of certain pages to contact a dedicated support agent for live assistance.
When is Live Support Chat available?
Live chat is staffed Monday-Friday from 9AM to 5PM (PT), excluding major holidays. Inquiries submitted outside of regular business hours may experience a delayed response.
How do I use Live Support Chat?
Eligible accounts will see the help icon in the lower-right corner of the following pages:
Memberships page

Selling dashboards

Webstore landing page

Cart
Click the "Help" bubble to get started. You can use the search bar to locate articles in our knowledge base that might assist with answering your question, or click the "Live chat" button to send a message to one of our support agents. Select the department you wish to chat with (Help for Buyers or Help for Sellers) and enter your message content, then click "Start chatting." Once your message is submitted, you'll see a note indicating how many chats are ahead of you in the queue.   
Why should I subscribe to a membership?
You are not required to have a membership in order to sell on Bonanza, however, the memberships offer a variety of premium tools and resources that can help sellers drive traffic to their booth and keep shoppers browsing their goods. Sellers can gain access to Google Analytics to better analyze their business, set custom booth sort orders so their seasonal items are promoted at the top of their booth homepage, and receive monthly TurboTraffic, just to name a few of the added benefits associated with the memberships.
Questions?
Check out all of the paid membership subscription details here! If you have any other questions, our support team is always ready to help.