Good day! Back in June, we ran a contest as part of our 10th Anniversary. The lucky winner was At Peace Memorials (formerly AdamsUrns). We caught up with Adam to see how things are going, and to learn more about his story as an online seller.
---
How did At Peace Memorials get its start?
About 15 years ago, we had a passing in our family. When we met with the funeral home to discuss urns for cremation, the variety they offered was very limited and the prices were astronomical. I had a hard time finding something that really spoke to us and really defined who our loved one was. I thought to myself, "there has to be more out there,"" there has to be a better way to shop for urns. When I went online, I found a couple of sites, but still, the variety and pricing didn't meet our expectations. I decided to make it my mission to help others find the perfect memorial product for their loved one, something that would really stand out and represent the interests and personality of the person they wish to memorialize.
Can you tell me more about your charity mission?
On one of our first sales, we were approached by a family of a veteran who had passed suddenly and didn't have a lot of money left to dedicate to a funeral service. We worked with the family to help them obtain an urn they really loved. When they told me about the struggles this soldier had gone through with PTSD and job placement after coming back from service, I felt something needed to be done. Even if it was just a small gesture, every little bit helps. We realized this need for help extended beyond veterans and their service, but to many difficult positions people are put into daily, so we added a charity mission to our site.
For every flag-themed item a family purchases, we donate a percentage of that sale to the Blue Star Families, an incredible organization that works to strengthen military families every day through career development, caregiving, and leading research on military family life. We also give a percentage of all animal-themed sales to the ASPCA. Pink ribbon-themed items get a percentage donated to the Susan G. Komen Breast Cancer Foundation. In addition, we give a percentage of all sales on infant- and child-themed items to gopinkandblue.org, a wonderful support group for parents struggling with infant and child loss.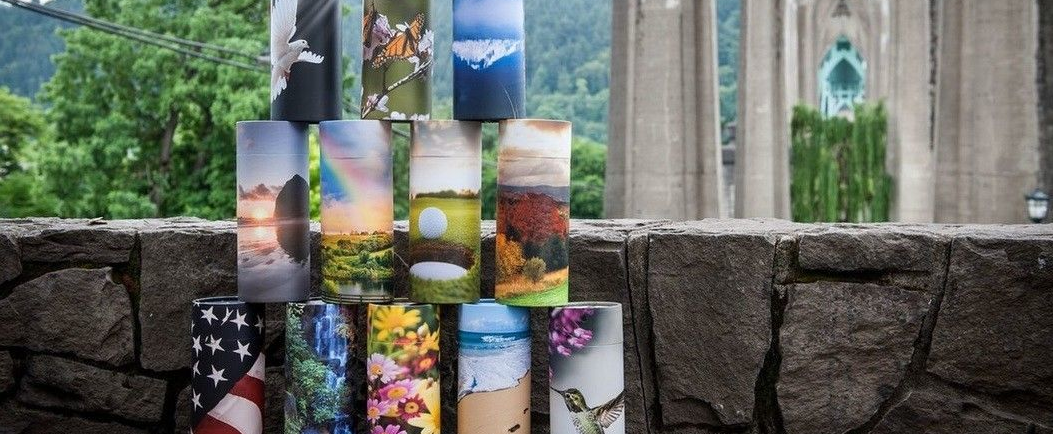 What advice would you give to new sellers starting out for the first time?
Selling online now is NOT what it was fifteen, ten, or even five years ago. There is much more competition, much more work to be done, and much more risk of failure. I can't tell you how many people I've met at trade shows or have contacted me through our wholesale drop-shipping option on our website that think all they need to do is open an online store on certain marketplaces and they'll be rich by year's end. That's just not true anymore. My employees and I work around the clock to ensure our success, I myself work around 100 hours each week and I still have much more to learn and do. But, if you can find a niche product or industry, and you work hard and put in the hours needed, you CAN do quite well for yourself online.
I feel three things really helped make us a success:
The quality of our items. We only sell top quality products, no knockoffs or lower end quality just to save a few bucks.
Speedy shipping. Our products are often needed in a hurry for a service or memorial, and no family wants to have their service without an urn for their loved one.
Above all, excellent customer service. People that come to us for guidance and support are already in a fragile state, having recently lost a loved one. Many of them don't know what to do, or where to begin. EVERY potential customer, whether they buy from us or not, and whether they spend $30 or $3,000, gets the same time, respect, and customer service from our staff.
Become an expert in your field and your success will follow. The more you can guide people, the more they will trust in you and your products. When I first started this business, I barely knew what cremation was. Now, fifteen years later, we have helped over 20,000 customers, and we even provide urns and cremation jewelry as props for TV commercials, shows, and blockbuster movies. We've gone from being a small fish in a growing pond to a dominant player in the industry, and I attribute much of that success to the knowledge and time we pay to our customers.
What is your favorite part about selling on Bonanza?
Bonanza has been a huge boost for our sales, and I can't say enough about how great the platform is. The site has levels of stores for every stage of your business, and the fees are among the best I've seen anywhere online Add in all the extras Bonanza offers, like syncing to other marketplaces, BackgroundBurner, and the Google Shopping feed, and you have a one-stop shop for online sales. In addition, the customer service is among the best in the business, and much like we are to OUR customers, Bonanza reps are always quick to respond and go above and beyond to help sellers on the platform. I look forward to many more successful and prosperous years selling on Bonanza.

Thanks for being a part of the Bonanza community, Adam! Check out At Peace Memorials for an amazing selection of meaningful items to honor your loved ones.