Some of you might remember the Seller Spotlights we featured on the blog during our Anniversary week celebration in 2016. We received a lot of great feedback from the Bonanza community about these spotlights, so we've decided to make these a monthly affair.
How does this work?
Each month, we'll be interviewing a Bonanza seller to learn how their business started, what makes them tick, and what advice they have for other sellers. We'll share our findings here on the blog. We hope these blog posts will be educational and inspirational to our sellers.
Awesome! How do I get selected for a Seller Spotlight?
If you're interested in being selected for a Seller Spotlight, you can fill out this form. Please note that submitting your name for consideration does not guarantee you will be selected for a spotlight.
Does this take the place of the "Dedicated Blog Post" we can purchase with our tokens?
Nope! Our goal with these Seller Spotlights is to encourage the Bonanza community to engage with each other in a new way. If you save 40,000 tokens, you can still redeem them for a blog post specific to your booth.
I have other questions about this. Who can I talk to?
Our award-winning support team is more than happy to answer your questions about the Seller Spotlight series. Let's get started with our feature!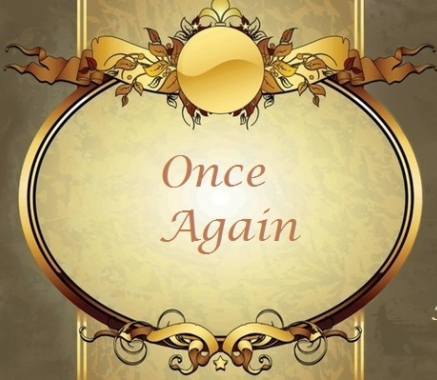 Seller name:
Lise. Check out her booth here!
How did Once Again come to be?
"I selling online about a year ago. My parents had passed away and I had tons of items to sell. I hosted a few estate sales, but I didn't get a ton of traction. I decided to try my hand at online selling to get a broader reach for my items. I started out on another selling site at first, but I found their sellers to be very cutthroat. As a newcomer, I was looking to their selling community for advice and tips on how to get started, and I noticed that people were very mean on the community posts. I decided to look for a marketplace that had a more welcoming community, and found Bonanza."
What is your favorite feature on Bonanza?
"Bonanza as a site is absolutely easy to understand and navigate as someone who doesn't usually know what to do with technology. Bonanza is what other sites should be like. Their customer support team has always been there for me as well. In terms of my favorite thing about Bonanza, I'd definitely say the comradery of the community. Like I mentioned before, other marketplaces don't have this kind of support from its sellers. I love being able to read what other issues people are having and what solutions they've come up with. To see feedback given from sellers without badgering or rudeness inspires me and gives me different ideas for my business."  
What advice would you give to sellers who are new to online selling or Bonanza?
"Diversify your inventory. Selling the same thing in 50 colors might work, but trying different items might help you be more successful. Sometimes things take months to sell, but don't lose faith. Be patient and don't give up. When I first started selling online, I didn't know how to take a photo, let alone how to list and sell an item. But I don't quit, and neither should you."
Who is your favorite creative?
"J.K. Rowling, a woman who went from welfare to the having the world at her fingertips."
What recent movie or tv show have you been enjoying?
"I'm an old-fashioned girl. I recently got rid of cable and now have HD antenna, and there are channels that play shows from the 70s and 80s that I just love."
What is your favorite quote?
"When one door closes, another opens. But often we look so long, so regretfully, upon the closed door, that we fail to see the one that is opened for us." - Helen Keller
If you could spend the day with anyone, living or dead, who would you choose and why?
"I'd pick myself because I'm the most fun person I know ;) If I don't like the way I'm acting, I can change it."