Hello Bonanzlers, I'm Scott, here to share with you all this month's Seller Spotlight! Some of you may be thinking, "What's a Seller Spotlight?" or "Hey, that's pretty neat! I'd love to be a part of that... but how?" Read on to find the answers to those questions, and more.
How does this work?
Each month, we'll be interviewing a Bonanza seller to learn how their business started, what makes them tick, and what advice they have for other sellers. We'll share our findings here on the blog. We hope these blog posts will be educational and inspirational to our sellers.
Awesome! How do I get selected for a Seller Spotlight?
If you're interested in being selected for a Seller Spotlight, you can fill out this form. Please note that submitting your name for consideration does not guarantee you will be selected for a spotlight.
Does this take the place of the "Dedicated Blog Post" we can purchase with our tokens?
Nope! Our goal with these Seller Spotlights is to encourage the Bonanza community to engage with each other in a new way. If you save 40,000 tokens, you can still redeem them for a blog post specific to your booth.
I have other questions about this. Who can I talk to?
Our award-winning support team is more than happy to answer your questions about the Seller Spotlight series. Let's get started with our feature!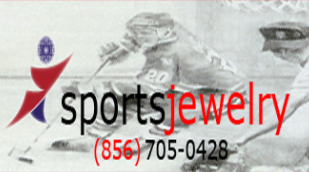 Seller name:
Morris. Check out his booth here!
How did Sports Jeweler come to be?
"I had a background in electrical engineering working as a defense contractor, and found myself out of work in the 90's. My wife was a jeweler, and we decided to make that our main business, owning our own store named 'The Jewelry Box'. In the mid 90's, I built a website for us to use to start selling our jewelry online to help reach new customers. Over the next 10-15 years, when eBay and Amazon became steady marketplaces, I also listed our inventory on those venues, and about 3 years ago came across Bonanza to further expand the reach of our business."
What is your favorite feature on Bonanza?
"Since I have multiple channels that I'm actively selling on, being able to manage my inventory via CSV file is extremely helpful, and Bonanza makes that task easy. Uploading new items or updating what's currently available without having to go through each item individually saves a huge amount of time."
Morris also appreciated Bonanza's Advertising Broadcaster as an alternative to traditional "pay-per-click" advertising. "It used to be that 'clicks' were much more affordable, but now it's easy to pay a large sum for views without making any sales. Bonanza pays for the views and sellers aren't charged anything until a sale is made, which makes it much more manageable."  
What advice would you give to sellers who are new to online selling or Bonanza?
"With so much competition out there, you need to give customers a reason to purchase from YOU instead of someone else. Having unique items that are hard to find, or a particular niche that makes you stand out from the crowd, makes a big difference. Competitive pricing is important too, but with the volume of people selling online, it isn't always feasible to continue lowering your prices against your competitors."
Morris added, "Another aspect of online selling that might not be obvious when first starting is being able to manage your time effectively to ensure your business is fully functional. Between customer interaction, managing sales you've made, updating your inventory regularly, advertising your products, and everything else that keeps your store running smoothly, time requirements add up quickly and you may find yourself overwhelmed if you're unprepared."
Who is your favorite creative?
"Bruce Springsteen. I've seen him live a few times, and he puts on a great show!"
With Baseball season in full swing, which team are you hoping is on deck to win the World Series?
"Growing up in New York, the Yankees are my favorite team, and with the way they've been playing I think they've got a shot to take it this year."