Hello, Bonanzlers! Scott here, yearning to share with you all this month's Seller Spotlight. Some of you may be thinking, "What's a Seller Spotlight?" or "Hey, that's pretty neat! I'd love to be a part of that... but how?" Read on to find the answers to those questions, and more.
How does this work?
Each month, we'll be interviewing a Bonanza seller to learn how their business started, what makes them tick, and what advice they have for other sellers. We'll share our findings here on the blog. We hope these blog posts will be educational and inspirational to our sellers.
Awesome! How do I get selected for a Seller Spotlight?
If you're interested in being selected for a Seller Spotlight, you can fill out this form. Please note that submitting your name for consideration does not guarantee you will be selected for a spotlight.
Does this take the place of the "Dedicated Blog Post" we can purchase with our tokens?
Nope! Our goal with these Seller Spotlights is to encourage the Bonanza community to engage with each other in a new way. If you save 40,000 tokens, you can still redeem them for a blog post specific to your booth.
I have other questions about this. Who can I talk to?
Our award-winning support team is more than happy to answer your questions about the Seller Spotlight series. Let's get started with our feature!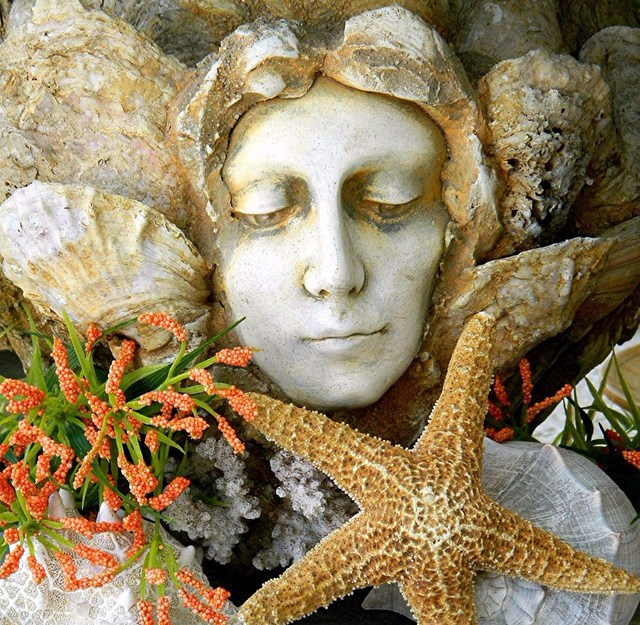 Seller name:
Jan. Check out her booth here!
How did Starfisher's Stars come to be?
"I had been doing some selling on eBay and came across Bonanza in 2008 when looking for other channels on which to list my items, and really liked the idea of having a booth that was my own to build and personalize. After featuring mostly collectibles for some time, I began posting jewelry that had previously belonged to my mother, along with some of what I had accumulated over the years. I found a lot of gratification in being able to provide a one-of-a-kind piece that fits the exact needs of my customers."
The name of Jan's Booth has a personal touch to it as well. "Starfish are one of my favorite marine animals, and there are plenty to find walking along the beach near my house. If you look closely, you'll be able to find at least part of a starfish in every one of the photographs of items I've posted for sale!"
What is your favorite part about selling on Bonanza?
"It's difficult to choose just one, but how easy it is to create a listing is certainly one of them. On top of the process being quick and simple, it also gives me a chance to use photographs of the items as a creative outlet, which I really enjoy. In addition to ease of use, being able to keep a booth open free of charge and have access to the high-quality customer support that Bonanza provides is greatly appreciated. And last, but certainly not least, Bonanza has a great community of sellers that you can interact with through the Community Board and the Hand Picked Lists."
What advice would you give to new sellers starting out for the first time?
"Taking quality pictures of your items is crucial to customer satisfaction, especially with items that aren't brand new. Showing every angle of your products, and making the effort to clearly point out and display any damages or defects, prevents your customers from having inaccurate expectations about what they'll be receiving and leading to more satisfied customers. Hand-in-hand with that is keeping your customers updated on everything that's going on with their order. Communicating with them when an item has been shipped, providing a tracking number, or letting them know of any delays keeps them from worrying and lets them know that they can come to you if they have any questions about their order."
Do you have a favorite quote you want to share?
"Live as if you were to die tomorrow, learn as if you were to live forever." - Ghandi
If you could spend the day with anyone, who would you choose and why?
"Leonardo da Vinci. While he's most famous for his art, he was also gifted in so many other areas of study. His contributions to anatomy, architecture, botany, mathematics, and so much else are truly inspiring. It was as if he had a glimpse into the future and saw what could be."
What are your favorite things to do in the summer while you're not maintaining your booth?
"I love walking on the beach and I always include a shell that I have found with every item I sell to remind people of the beauty of nature. A few favorite activities of mine are flats fishing and catching blue crabs, reading a good book, water aerobics, going to the movies and plays and especially going out to dinner."