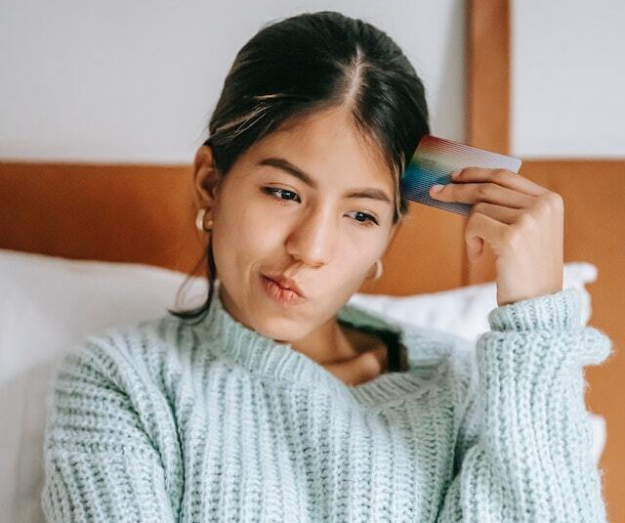 Are you interested in finding unbeatable deals online but need help figuring out where to start or how to proceed? With the explosion of e-commerce over the past couple of years, knowing which sites offer the best deals and what strategies you should employ can be a daunting task.
Fortunately, this ultimate guide has got you covered!  We'll provide insight into some tricks for getting discounts on your purchases and advice on locating great bargains quickly and easily.
Read on to learn how to maximize your savings while shopping online!
Research and Compare Prices to get the Best Deal
When it comes to online shopping, one of the most important steps in finding the best deal is researching and comparing prices across multiple sellers and marketplaces.
This is crucial because prices for the same product vary widely between different sellers and websites, and comparing prices can save you significant money.
To begin your research, search for the product you want to buy on several websites and marketplaces. Take note of the prices listed by each seller and any shipping or handling fees that may apply.
This will give you a good idea of the range of prices for the product. Consider using price comparison tools and apps to make comparing prices easier and faster.
These tools can quickly scan multiple websites and marketplaces to find the best deals for a particular product. Some popular price comparison tools include Google Shopping, PriceGrabber, and Shopzilla.
It's important to note that not all prices listed online are accurate or fair. Some sellers may inflate prices to make it seem like they offer a better deal or hide additional fees until checkout. To avoid falling for these tactics, read the fine print and check the total price before purchasing.
Additionally, if a price seems too good to be true, it's worth double-checking to ensure it's not a scam.
Sign up for Email Alerts from your Favorite Stores
Another great way to save money online is to sign up for email alerts from your favorite stores. Most retailers will email when new products are released, or special discounts and promotions are available. Some stores even offer exclusive deals on specific products for their email subscribers.
These emails can be a great source of information about new products, upcoming sales, and exclusive discounts. They can also help you stay on top of the latest deals from your favorite stores to take advantage of all major savings opportunities.
Finally, take advantage of coupons and rewards programs when shopping online. Many retailers offer discount codes or loyalty points that can be used to save money at checkout.
Look for Coupon Codes before Purchasing Items Online
Coupon codes are a great way to save money online. Before purchasing anything, take some time to search for coupon codes that can be applied to your purchase. 
Many retailers have dedicated pages with current discounts and promotional offers.
If you are shopping on a popular marketplace like Bonanza.com, check their 
Coupon page
. 
Additionally, you can find coupons on third-party websites or even through email newsletters from stores you've subscribed to.
The coupon savings can add up quickly, so always check for coupon codes before purchasing.
Take Advantage of Free Shipping Offers and Discounts
Free shipping offers and discounts can also help you save money online shopping. Many stores offer discounted or free shipping on orders over a certain amount, so it's worth considering consolidating your purchases with one retailer to take advantage of these deals.
These offers are great if you plan on buying multiple items at once, as they can reduce the overall cost of your purchase.
To stay current on the latest free shipping and discount offers, sign up for email newsletters from stores you shop with often. This will ensure you take advantage of all major savings opportunities.
Try Different Search Terms to Find Hidden Deals
Try using different search terms when looking for deals online. Many retailers offer hidden discounts that can only be found by using specific search terms or navigating to the correct page on their website.
For example, some stores may offer discounts for first-time shoppers or coupons for signing up for a newsletter. Try searching with phrases like "first-time discount" or "newsletter signup coupon" to uncover any hidden deals that may be available.
Shop on Secure Sites that Protect Your Personal Information
Finally, always shop on secure websites that protect your personal information. For example, before entering any credit card or payment information, check the website's security to ensure it uses encryption technology and is a trusted seller.
This will help protect your financial details from cyber criminals and malicious actors. Review the store's return policy if you need to return or exchange an item.
By following these tips, you can save money and find the best deals when shopping online. With a little bit of research and effort, you'll be able to get great products at unbeatable prices.
Shop Online with Confidence
Shopping online is one of the best ways to find great deals and save money. By leveraging the tips outlined in this ultimate guide, you can find unbeatable discounts on essential items quickly and easily.
So don't wait any longer – visit Bonanza.com now to get your copy of "The Ultimate Guide to Online Shopping: Tips for Finding the Best Deals on Bonanza" and start saving today!