Relentless Simplicity - The Bonanza Blog
Welcome to the Bonanza Blog! Here you will find all the latest news about our online marketplace, with timely stories about how to get the most out of your selling online and effectively manage your online shop.

Apple's got Siri. Amazon's got Alexa. Microsoft's got Cortana.
What do they have in common? As of today, they all begin their descent toward irrelevance, as we boldly announce the launch the next big thing in voice recognition. We are thrilled to present your newest friend in the AI business, BonanzaVoice!
Now, you can use voice technology to search for items on Bonanza, navigate to help articles, pay your bill, send feedback to Bonanza, or dictate messages to other users. BonanzaVoice is accessible for logged in users via the banner at the top of any page. Simply say what you'd like to do and see instant results.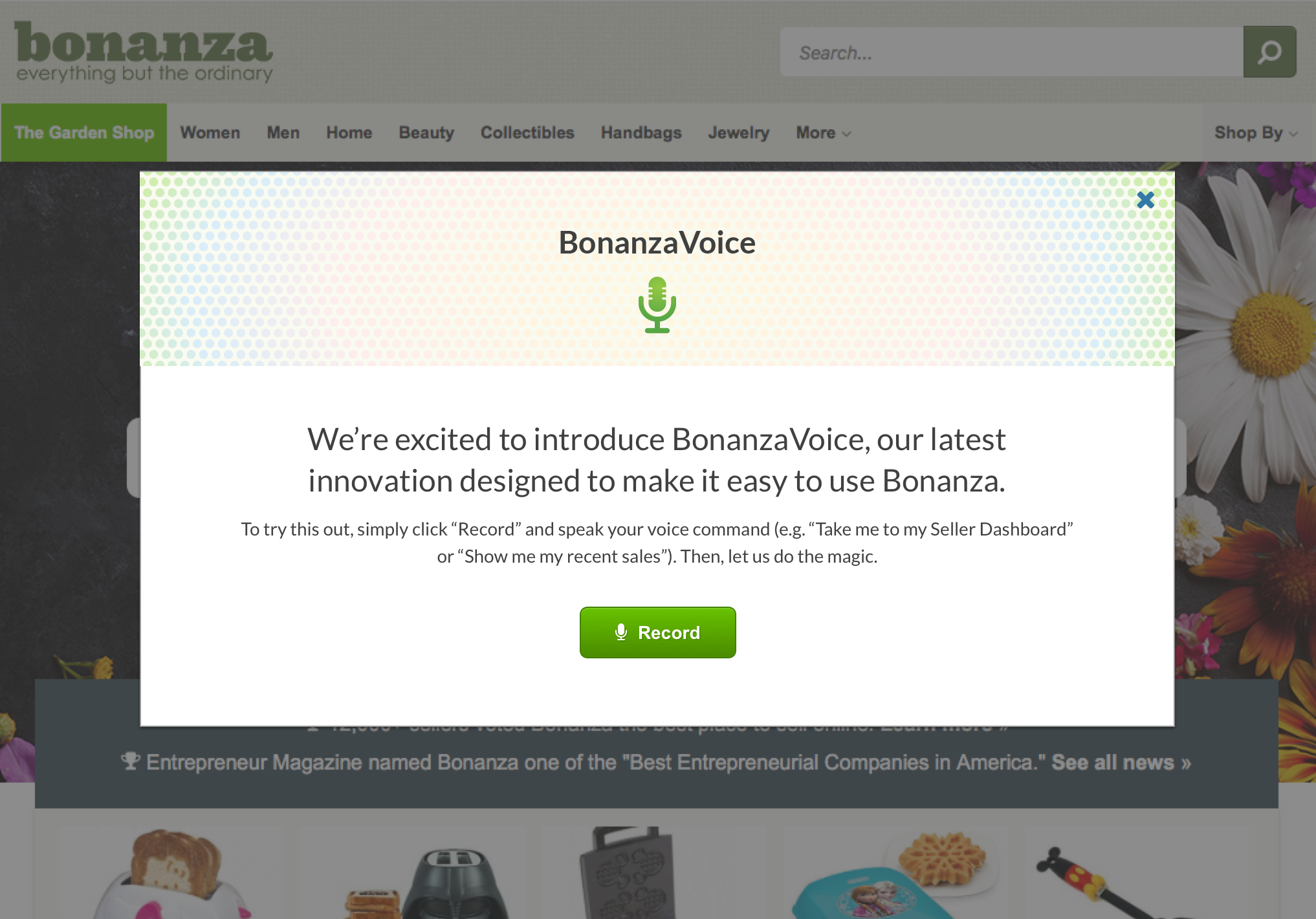 When accuracy matters
To some, it may seem a perplexing question: what does Bonanza have to prove in the voice recognition space, given the recent strides of our better-funded rivals?
I'm sorry, I didn't quite catch that. Could you repeat the question?
Sound familiar? Then you know the answer.
BonanzaVoice differentiates by focusing on what we call PerfectMatchtm Accuracy as a starting point. When you're conversing with your computer, you don't have time to waste having your queries repeated back to you, or worse, not understood by some... (continued)