Here is where sellers can list any catch-all policies about their booth. If any of this information is essential to the buying process, the seller will also mention that within their item description -- so don't sweat it if you don't make a habit of looking at the details for every booth!
Booth overview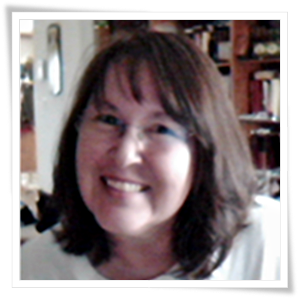 From our Home to Yours
Vintage, Books, Craft Supplies and Hand Crafted Treasures delivered to you with LOVE
We are honored to have you stop by…
We currently are selling Cookbooks, Books covering Diet & Nutrition, Sewing Patterns and Handmade OOAK Items by me (Kim Jones). In the near future we will be listing more books (fiction & non-fiction), Quilting Patterns, Books & Supplies, Sewing Supplies, Vintage Hymnals, Glass, Pottery, Collectibles, Kitchen Ware & Gadgets and more. All our items listed are from our smoke free home. We have personally taken all our pictures of the actual item you will be receiving.
Follow & Favorite Sunflower Antics
Why? Because we will be adding more categories and items on a regular basis. You never know WHAT will show up! AND…you will be the FIRST to know!
If you have ANY Questions
Just contact us and we will be happy to help you!
SPECIALS ~
Specials are always going on at Sunflower Antics.
With the economy the way it is, we understand and want you to get what you want at the BEST price on the net.
We keep our overhead low, so the price you pay is low.
Happy Shopping!
K. i M. Jones
Owner, Sunflower Antics
Now click on the "Return to booth" link above and have fun brows'n!
Return to booth
Shipping policy
Shipping is to USA only.
All item are shipped economically with additional discounts for multiple item purchases.
We are proud of our "green" way of shipping with quality clean recycled packing materials.
All orders will be mailed USPS.
We will notify you when your purchase is sent out with the delivery confirmation number so you can track your purchase.
Return policy
Refunds available: See booth/item description for details

We LOVE happy Buyers!
We will refund your money for any item that is misrepresented in description and/or picture(s).
Just contact us within 3 days of receipt to discuss your concerns.
REFUND POLICY:
Buyer accepts cost of returning item.
Refund will be made in original form as transaction less Shipping Charges and any Seller's fees.
All will be discussed in full prior to agreement of return.
Miscellaneous details

PAYMENT OPTIONS:
Make your purchase with your Credit Card, Debit Card or your Checking Account fast and secure with Paypal – our preferred form of doing SAFE and SECURE internet transactions with our valued customers. We hope you enjoy your checkout experience. We strive to create an easy shopping experience for our customers and hope you will come back again.
PRIVACY POLICY:
Our customer information is kept secure and we will never pass on any of your personal information to third parties. We do not share, sell or trade e-mail addresses or any specific details about you or your household. We do not participate in or contribute to cooperative or shared databases.
Booth fans
Seller badges