Behavior training collar and remote that uses a vibration or mild shock to help you positively and harmlessly train your dog!
Train and Improve your Pet's Behavior
Does your dog exhibit any of the following bad behavior? Excessive barking, biting and other "rough playfulness", destruction of clothes, furniture, and other property or toileting wherever they feel. Then you should look into purchasing this excellent and effective dog training collar.
This collar is an excellent and exceptionally effective device to control your dog's negative behavior. For example, if your dog barks excessively, then this handy gadget is the perfect tool to get them to stop because the remote control allows you to apply a vibration or mild shock to the collar in order to curb their enthusiasm. The shock is not enough to hurt your dog, but just enough to get them to change their behavior. Don't think of it as a painful electric shock, it's more like a signal to your dog to act properly.
Versatile and Multi Functional
With remote control in hand, you can generate a vibration, or a mild shock. With the LCD remote, you can incrementally increase the vibrations and shocks so that you can choose the correct level to correspond with the bad behavior the dog is exhibiting.
Dog shock training collars are the most often used training device for dogs that have not responded to normal discipline techniques. But they're also frequently used to train dogs for human-assisting tasks like with seeing-eye, show jumping, and security guard dogs.
Discipline Pets Effectively
Another great point about this gadget is that this unit can be used for non-disciplinary communication as well. Instead of shouting for your dog to return, just press the remote to generate a vibration up to 100 meters away and they'll get the message. Other users have successfully created their own shock and vibration system to innovatively communicate with their pet! It's important to note the device doesn't cause any undue stress or suffering on your pet. It is a really great gadget for letting you quickly and efficiently train your pet when they don't react or learn from verbal commands easily.
At a Glance...
100% completely safe and effective device for training your doggies
Easy to use and ergonomic transmitter - Static and vibration mode
Rheostat dial allows for gradual adjustment in stimulation intensity
No sudden jumps in force with 0 to 100 power levels - 300 meter range
Easily visible LCD screen displays level of stimulation
Over 3,000 different identity codes to prevent conflicts with other e-collars
Three bar battery life indicator on transmitter - No external antenna on collar
Remote works with multiple collars for multi dog training
The perfect training device for dogs that have not responded to normal discipline
Manufacturer Specifications
Dog Shock and Vibration Collar and Remote Control
Color: Black
Led light color: Red
How to turn on device - Press the send button
CE Certification
100 Vibration Levels
100 Shock Levels


Buttons/switches on remote control:
- Light
- 1/2
- Send
- Mode
- Up
- Down


Batteries:
- Collar needs 2 x AAA (not included)
- Remote needs 2 x 4LR44 6V (not included)


Dimensions Remote (cm) L: 8 W: 4.5 D: 2.2
Dimensions Collar (cm) L: 7 W: 3.5 D: 3.2 (38cm circumference)
Product Notes
Does your dog bark at the wrong times? Did they destroy your priceless Spiderman comic book collection? Did they soil your Alienware Laptop? SOLUTION: our Dog Training Collar!
This product works best in connection with a positive training regiment
Effective in stopping nuisance barking, but still allows dog to bark when true danger is present - burglar, bad guy, etc.
Used to train highly disciplinary canine occupations like seeing eye, exhibition, and security guard dogs.
The user should only use this device in accordance with the instructions provided and after consulting with your veterinarian. If your pet has a heart or other medical condition, then please do not use this product. You are responsible for ensuring that importing, sale, and use of this product is legal in your locality.
Package Contents
Pet Dog Training Collar with Remote Control
User manual
4 extra Shock-terminals
FAQ - Frequently Asked Questions
Won't this hurt my dog?
No one likes the idea of giving any kind of shock to their cute furry doggie, however the electric current produced by this device is very mild. Try it for yourself before putting it onto your dog. You will notice that the shock only provides a slight, temporary discomfort. It is a signal that your dog understands when they might not understand your voice commands.
How long does the shock last?
As long as you keep your finger on the remote. We find a quick tap lasting less than a second works best.
Why does the collar come with two sets of studs?
The collar comes with one set of short studs and one set of long studs. Depending on your dogs hair thickness, you can pick the set that works best with your dog.
Can I use this collar on other animals?
No, it should only be used with dogs.
Is it waterproof?
No, it is only water resistant, meaning it can be lightly splashed upon (like when your dog is drinking water) but should not be worn at the beach, during rain storms, or in other areas where it may be in constant contact with water.
All CV products have a 12 Month Warranty. Please read details below..

12 Month Warranty On All CV Products
"Do you have a guarantee or warranty?"
Yes – CV only chooses to stock the very best quality products from professional manufacturers. The quality is guaranteed.
All products that arrive in warehouse are checked for perfect appearance and correct functionality by our QC engineers. Our packing team checks again to make sure that the right accessories are included and that the electrical / socket adapters are correct for your country.
How does the warranty work?
Due to our stringent sourcing and QC processes, the fault rate on products shipped out by CV is very low. However, sometimes faults develop which couldn't be detected before, and we will allow you to return the product for testing and a free repair. The warranty exactly lasts for 365 days from the day you have received the product.
Exceptions to Warranty
•We do not offer warranty or support for products not from CV.
•The user voids the warranty if s/he flashes the firmware of a device, opens the body in an attempt to fix, or otherwise uses the device in a way that is not considered normal usage.
•The warranty does not extend to free repair / replacement in cases to damage to products, accidental breakage, misuse, or wear and tear.
•Batteries have a special condition applied to them due to impracticability of applying a 12 month rule.
•Projector Lamps have a special condition applied due to the fact that lifetime depends on hours of use.
•RC Toys are not covered for your breakage and internal rechargeable batteries are covered by the general battery warranty limitation.
*****Shipping*****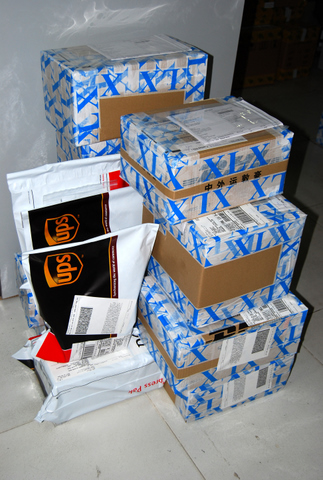 How Your Goods Will Be Sent....
... Once you complete your order payment, we'll ship the goods out to you typically within 2 business days.
...The goods are shipped to you directly from mafuacturers and arrive in 5-7 business days.
...You receive the professionally and securely packed goods at your doorstep.
...Successful Delivery is Guaranteed.
How Are Goods Ship?....
...The choice of courier varies according to country, your package will be shipped by one of the following: DHL, FedEx, or UPS.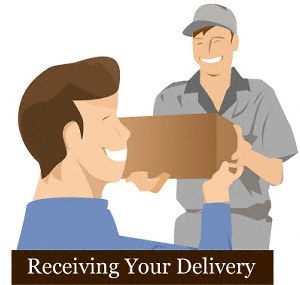 Receiving Your Delivery....
...We guarantee your order will be delivered successfully.
... Couriers require a signature from the recipient for delivery, and this is a fast and secure way to have your products delivered.
...It is essential you provide a full, accurate physical shipping address.(We do not deliver to P.O. Box address) Please email us your phone number,a valid delivery phone is required.