Wood engraving by R. Jericke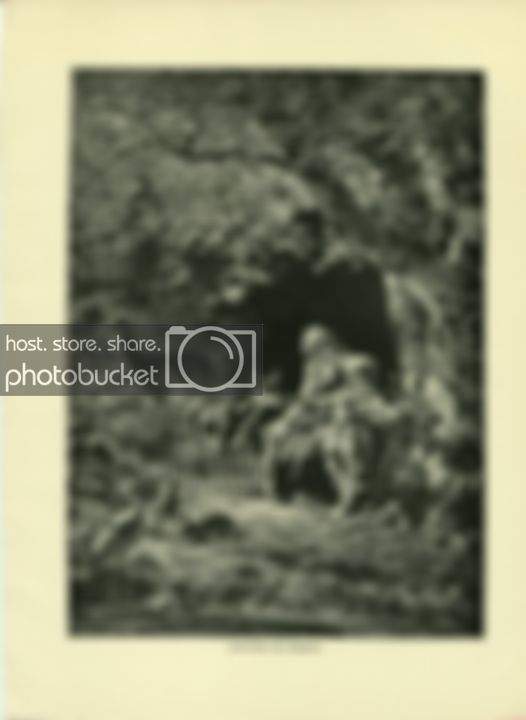 Genovefa of Brabant was said to be the wife of the palatine Siegrried of Treves, and was falsely accused by the majordomo Golo. Sentenced to death, along with her son, she was spared by the executioner and lived for six years in a cave, nourished by a roe. Siegfried, who had meanwhile found out Golo's treachery, was chasing the roe when he discovered her hiding place and reinstated her in her former honor.
Original plate (not a modern reproduction)
Character Sketches of Romance Fiction and the Drama
pub by Selmar Hess in 1892
Included is the tissue that covered the plate,
on which is printed an excerpt from Ludwig Tieck's
Life and Death of Saint Genevieve.
This plate is in excellent condition, save a small, slight discoloration on one corner, which would be covered upon framing
.
O
n medium-weight paper, lightly & evenly toned from age.
plate size: 11 3/8 X 8 5/8 inches
printed area: 9 1/8 X 6 1/2 inches
Highly suitable for framing
!
~See my other listings for more prints from this collection~
---
On Jul-13-13 at 11:52:55 PDT, seller added the following information:
FREE! Sellers: Add a FREE map to your listings. FREE!