** " Myst " **
** 
For the Sony Playstation One (PS1)
 **
NTSC-J,   Import for Japanese
Playstation
Real Japanese Product!  (some sellers are offering chinese copies)
Pictures may take a few moments to load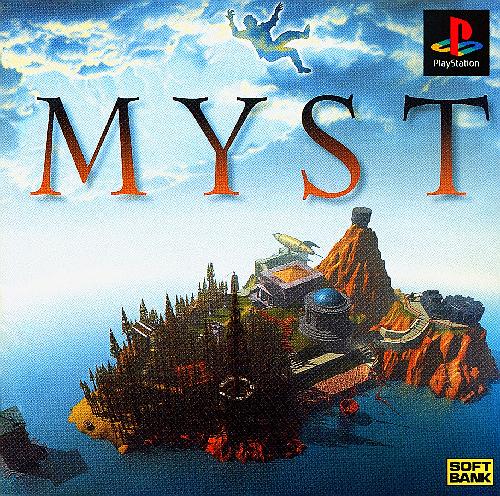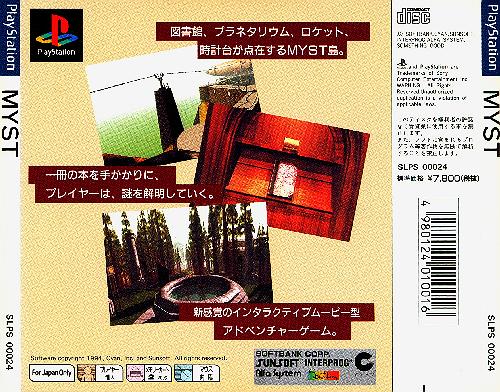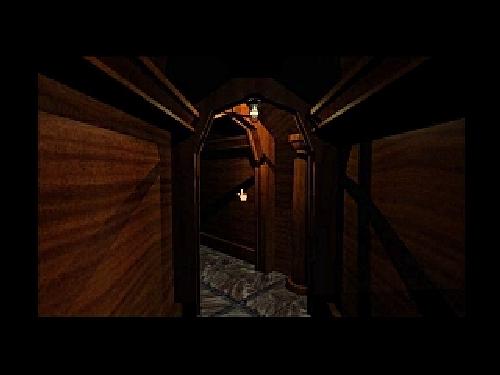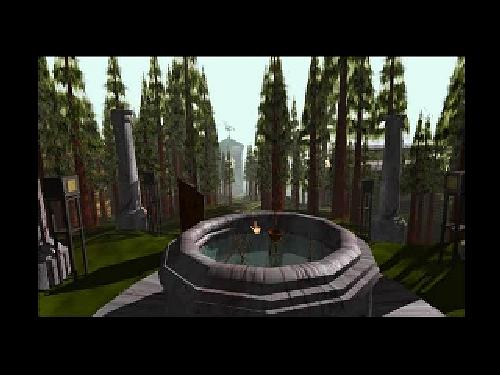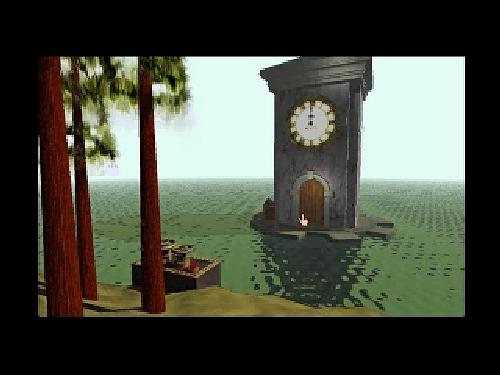 You have just stumbled upon a book. You have no idea where it came from or how old it is. It contains nothing but the description of a lush island world that seems to draw you in...  And as you reach the end, your own world dissolves, replaced by a vision of the island. For this is a book called Myst, and you have no option but to explore...
Had you known the consequences of picking up the mysterious old book, you would have never touched it. But you were curious; naïvely thinking this was an ordinary periodical. As you flip through the pages, the storyteller presents a beautiful image of perfect landscapes in a lush world. You are enthralled with a sense of immersion, as if the world is becoming real. Slowly, the real world dissolves and you find yourself standing on a pier facing an island.
Welcome to Myst, the world in which the book described. It was left behind by an old man requesting help; upon contacting you, he informs you his wife is lost in the world and the final pages of Myst must be recovered to not only save this mysterious world, but to find his true love. Agreeing to help, you set off on an unknown journey of epic proportions.
As a PC to PlayStation conversion, Myst is an award winning first-person graphic adventure set across static backdrops, or inanimate scenic artwork. Using a mouse-driven navigational system, players will point and click to reach certain destinations, interact with various items, and manipulate puzzles. Item collection comes in the form of gathering literature and certain types of keys; though reading the literature isn't important, the various documents offer vague clues as to what you should be doing.
The main aspect of gameplay comes in the form of puzzle solving. Unlike many graphic adventures, the developers tried to create a game that focused on puzzles of the logical type. Your brain will be tested in the field of sights, sounds, and its ability to distinguish between patterns. If you find yourself stuck on a certain puzzle or not knowing where to go, don't worry - there's always another way around. Think you have what it takes to find the missing pages and make what's wrong right again? Pick up that book to find out...
Features:
    First person perspective
    3D graphics
    Mystery & Fantasy themes.
---
We provide Prompt Shipping and careful wrapping. Standard Shipping has been taking 2-4 Weeks. Expedited Shipping has been taking 7-14 days. We will combine orders to save on shipping costs.
I have quoted the standard SAL (International Air Service 2-4 Weeks) and expedited AIR (similar to Global Priority 7-14 days). If you MUST have your package faster, you may also request the more expensive EMS (Global Express 1 Week or less).
If you really want to save on postage, feel free to ask for the MUCH cheaper MEDIA RATE postage. Most packages can be shipped via media rate for less than $5-10. However, you must agree to the very slow delivery time (6-8 Weeks or more).
---
Visit our store for other great items!