** " BLAM! Machinehead " **
** 
For the Playstation One (PS1)
 **
NTSC-J,   Import for Japanese
Playstation
Real Japanese Product!  (some sellers are offering chinese copies)
Pictures may take a few moments to load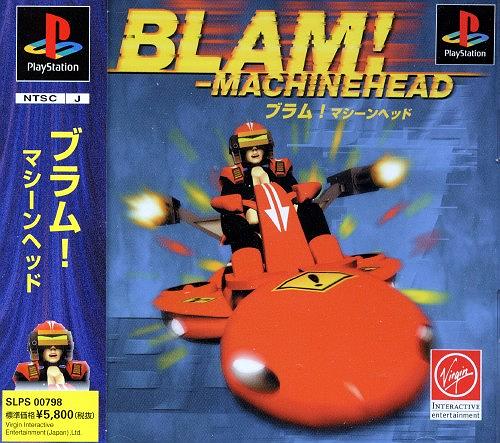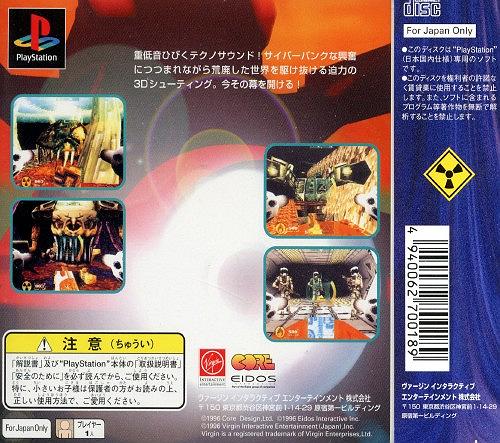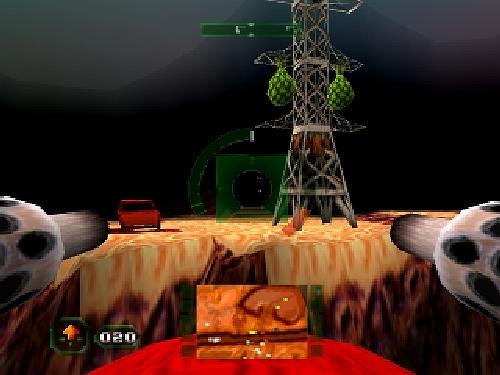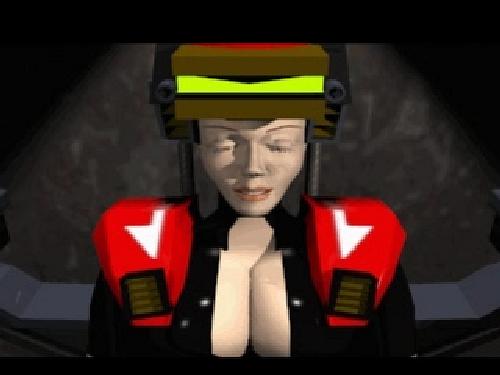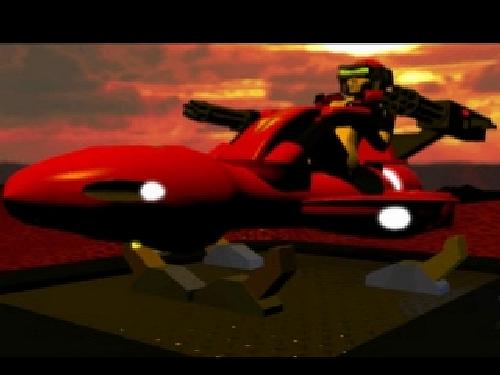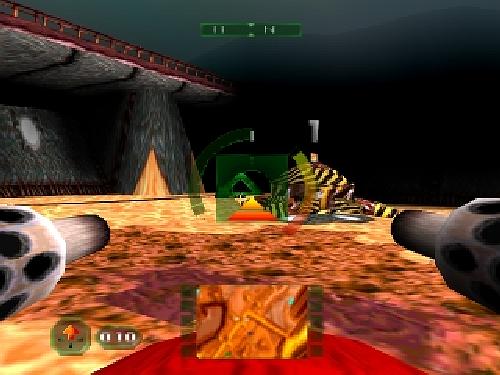 THE WORLD IS INFECTED WITH A DEADLY, MAN-MADE VIRUS. GUESS WHO'S THE CURE?
In the near future, an experiment in Nano technology has gone horribly wrong and a bio-engineered virus threatens to take over the world! You are selected to pilot through 15 levels of twisted, putrefied mutants in an effort to cleanse the planet of the rapidly reproducing virus. Oh, and by the way, you have a bomb strapped to your body that has a short fuse. It's a desperate race against time as you deploy flame throwers, disruptors and homing missiles to wipe out the virus before the world is mutated forever.
Seen through the eyes of Dr Kimberly Stride, Blam! gives you the ride of your life through fifteen adrenaline-pumping stages of state-of-the-art 3D blast-'em-up action. The 360 degree undulating terrain and tunnel systems feature hordes of mutated 3D polygonal enemies that you'll have to blast away with a lethal combination of ace piloting and aggressive shooting.
A unique cyberspace feature enables the game map to be changed in real-time, allowing you to complete strategic objectives vital to the completion of your mission.
Eye-popping FMV and comic strip cut-scenes link sections of the game together in an insane B-movie melodrama storyline and you'll be begging for mercy as you face the Machine head in the mother of all showdowns.
Blam! Machinehead is basically a normal 3D shooter where you shoot enemies and explore the futuristic, barren wastelands and abandoned factories and such as you try to save the world. The player controls Kimberly Stride, who is a scientist. She has to save the world from bad DNA that is slowly "eating" everything away.
As a player, you control this hovercraft-thingy which was designed to be a safe vehicle to be in while travelling through this infested world. The game has nice 3D graphics and a very unique mood to it that separates it from the more common shooters.
Features:
* Fully SGI rendered 3-D virtual landscapes with 360 degree mapping terrain!
* Take on warped armies of dog-bats, giant spiders, grinning zombie clowns and dozens of terrifying mutations!
* 15 adrenaline-pumping missions!
* Gear up with chain guns, photons, io-storms and enough firepower to toast the mutant horde!
* Race the clock-you're strapped to a bomb that's ready to give you a one-way ticket to Kingdom Come!
Features:
First person perspective
3D graphics
Cartoon graphics
SCI-FI & Futuristic themes.
---
We provide Prompt Shipping and careful wrapping. Standard Shipping has been taking 2-4 Weeks. Expedited Shipping has been taking 7-14 days. We will combine orders to save on shipping costs.
I have quoted the standard SAL (International Air Service 2-4 Weeks) and expedited AIR (similar to Global Priority 7-14 days). If you MUST have your package faster, you may also request the more expensive EMS (Global Express 1 Week or less).
If you really want to save on postage, feel free to ask for the MUCH cheaper MEDIA RATE postage. Most packages can be shipped via media rate for less than $5-10. However, you must agree to the very slow delivery time (6-8 Weeks or more).
---
Visit our store for other great items!