** " Front Mission Alternative " **
** 
For the Playstation One (PS1)
 **
NTSC-J,   Import for Japanese Playstation
Original Real Japanese Product!  (some sellers are offering chinese copies)
Pictures may take a few moments to load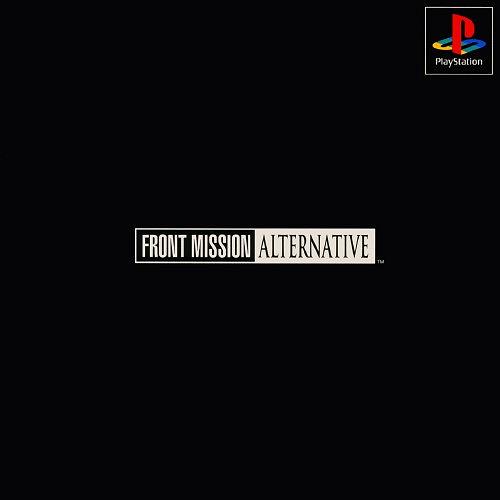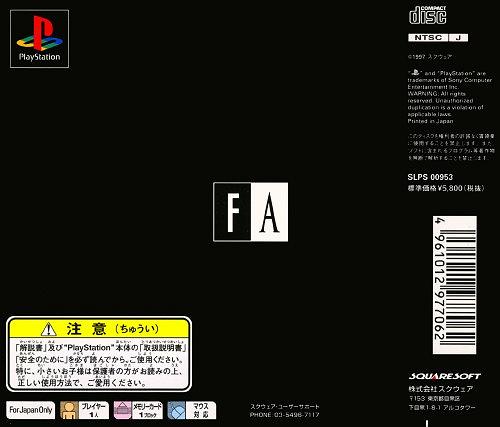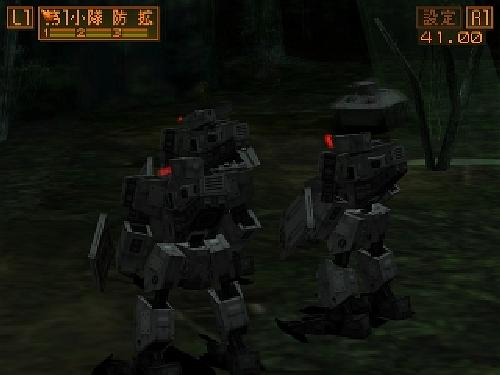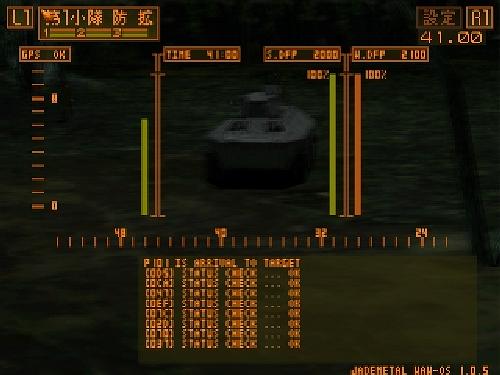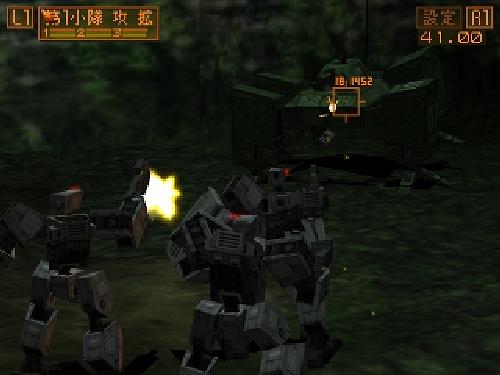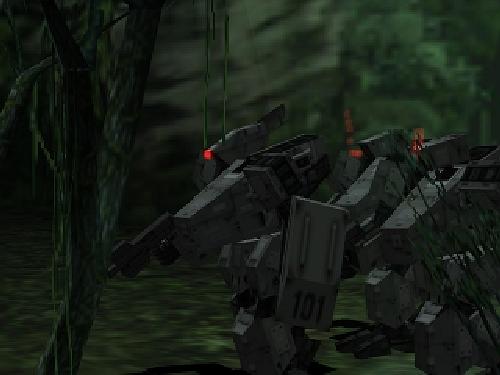 Front Mission: Alternative is a 1997 game for the Sony PlayStation by Square Co.. The game was released exclusively in Japan. It was re-released in 2006 as part of Square Enix's Ultimate Hits line
GAMEPLAY:
In Front Mission: Alternative, the player has complete control over the weapons and shields of their individual Wanzers. Money earned by successfully completing missions can be used to customize Wanzers with a wide variety of weaponry, shields, and expansions.
Front Mission: Alternative is played on a large highly detailed map. Platoons (3 Wanzers to a platoon) are set on a course to attack enemy platoons. Timing and attack direction is vital to the success of missions. Although the player's platoon is always outnumbered, the AI of the computer opponent is rather limited and can usually be out-manoeuvered with careful planning.
PLOT:
Front Mission: Alternative takes place in a fictional timeline during the year 2030, in which the governments of Africa unite under one supernation known as the Organization of African Consolidation (OAC). Despite initially getting along well, member states of the OAC begin to express disagreements with how the bloc should lead Africa. In 2034, OAC member-states fight one another, resulting in the beginning of the African Conflict. The USN and OCU send in numerous detachments from their military to help stop the fighting, using an experimental weapons platform known as the wanderung wagen (WAW). One such detachment, the Independent Mobile Attack Company (IMAC), is sent around Africa to break up disputes and skirmishes between the OAC member-states.
Under the command of Earl McCoy, IMAC is sent into many battlefields in Africa and succeeds in bringing peace to several member states despite the presence of terrorist groups. EC forces are also seen in Africa, but do not fight alongside OCU and USN forces. Over time, the OCU and USN forces in Africa discover a connection between the EC forces, the terrorist groups, and causes behind the war.
Manufacturer's description:
Weapons that became bipedal Wanzer "WAW" out orders, and real-time simulation missions continue to RPG. Multiple story branches and growing the learning patterns of behavior, incorporating many unique system. In Africa many complex intertwining communities, independently of Mobile Attack Squadron activities drawn IMAC McCoy.
Features:
    Third person perspective.
    3D graphics
    Cartoon graphics
    SCIFI & Futuristic themes.
---
We provide Prompt Shipping and careful wrapping. Standard Shipping has been taking 2-4 Weeks. Expedited Shipping has been taking 7-14 days. We will combine orders to save on shipping costs.
I have quoted the standard SAL (International Air Service 2-4 Weeks) and expedited AIR (similar to Global Priority 7-14 days). If you MUST have your package faster, you may also request the more expensive EMS (Global Express 1 Week or less).
If you really want to save on postage, feel free to ask for the MUCH cheaper MEDIA RATE postage. Most packages can be shipped via media rate for less than $5-10. However, you must agree to the very slow delivery time (6-8 Weeks or more).
---
Visit our store for other great items!