** " Speed King " **
** 
For the Sony Playstation One (PS1)
 **
NTSC-J,   Import for Japanese
Playstation
Real Japanese Product!  (some sellers are offering chinese copies)
Pictures may take a few moments to load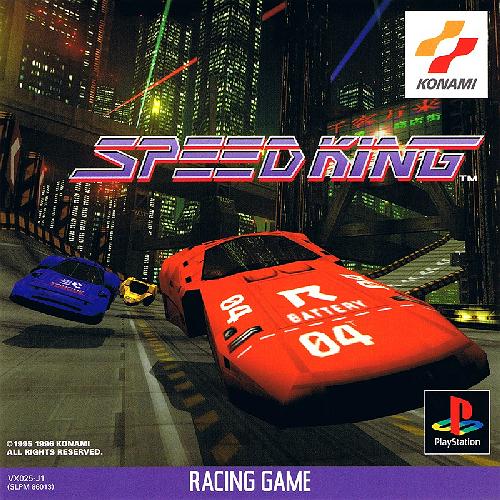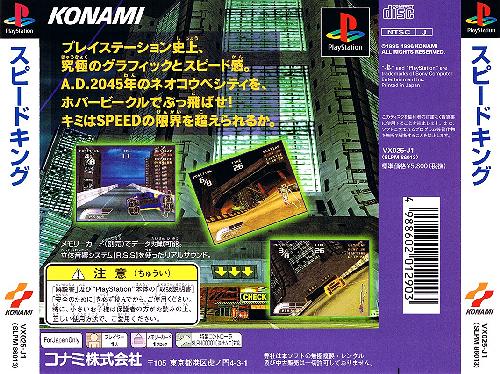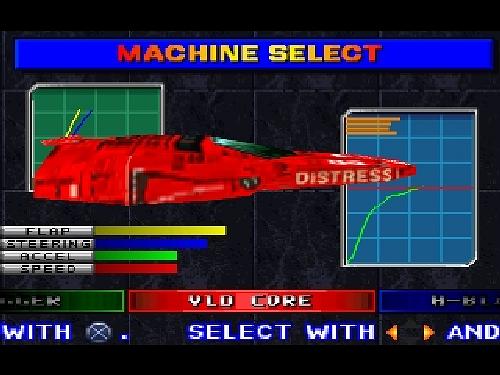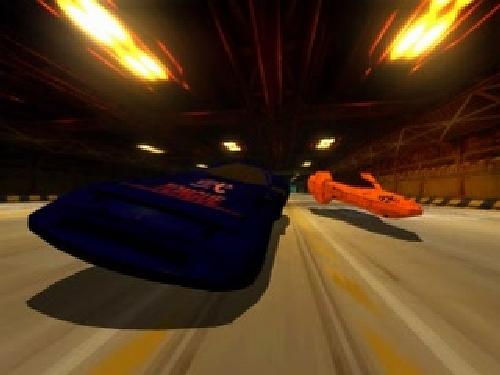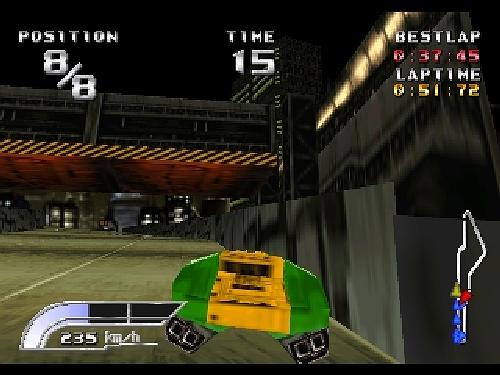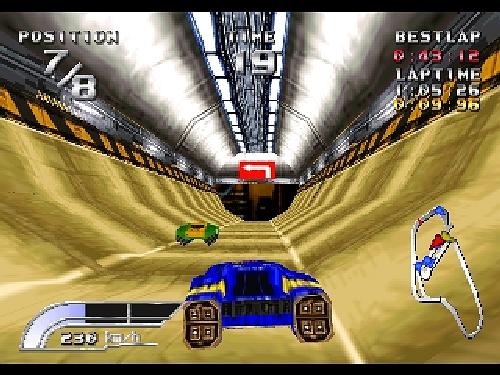 Road Rage (Also known as Speed King in Japan) is a 3D futuristic racing game similar to the Wipeout games that takes place in Neo Kobe the city of the game Snatcher, one of the cars is called Solid Snake (like the Metal Gear Solid main character).
Neo Kobe is shown as a futuristic city in a style that greatly resembles Blade Runner, in the same manner as in Snatcher. I presume that the building shown in that image, and in one below is a conception of the "Konami Omni Building" where Junker HQ is located.
The game is based on the arcade machine (ZR107 Hardware) of the same name released by Konami in 1995 that features a vehicle cabinet. The playstation game features 8 different vehicles to choose and different circuits.
Includes a "Speed King Neo Kobe 2045" pin.
Manufacturer's description:
Make yourself the real Speed King.
All new sophisticated graphics and ultra responsive controls make Road Rage the greatest dynamic racing experience of all time.
Features:
    First or third person perspectives.
    3D graphics
    SCI-FI & Futuristic themes.
---
We provide Prompt Shipping and careful wrapping. Standard Shipping has been taking 2-4 Weeks. Expedited Shipping has been taking 7-14 days. We will combine orders to save on shipping costs.
I have quoted the standard SAL (International Air Service 2-4 Weeks) and expedited AIR (similar to Global Priority 7-14 days). If you MUST have your package faster, you may also request the more expensive EMS (Global Express 1 Week or less).
If you really want to save on postage, feel free to ask for the MUCH cheaper MEDIA RATE postage. Most packages can be shipped via media rate for less than $5-10. However, you must agree to the very slow delivery time (6-8 Weeks or more).
---
Visit our store for other great items!