ABOUT THE NECKLACE: 1 1/2" IN DIAMETER STERLING JASPER PENDANT WITH 30" CHAIN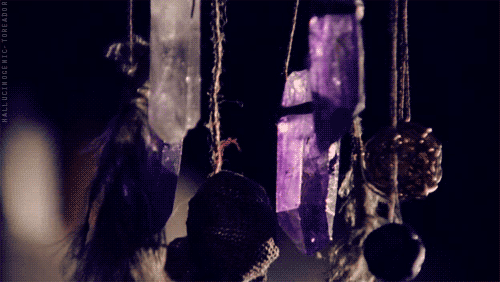 THIS IS A RARE AND LONG HELD SECRET MAGICKAL. IT IS ONE OF A KIND AND IT'S ORIGINS STEM BACK BEFORE THE SCHOLARS EXISTED!!
THE SCHOLARS NOTED OVER THE MANY DECADES THEY POSSESED THIS RARE MAGICKAL, WITH A SINGLE SPOKEN PHRASE FOR EACH, IT GIFTED MANY IN THEIR CIRCLE WITH:
**OPENIG A PORTAL OF RARE ILLUMINATI BLESSINGS IN THE FORM OF ADVANCED AND RARE ENERGIES COMBINED AND DIRECTED THROUGH THE PORTAL TO ENHANCE AND ATTRACT IMMENSE MANIFESTATIN ENERGIES WITH A SINGLE PHRASE!! THE PROTECTED ILLUMINATED ENERGIES DRAWN THROUGH THE VESSEL AND THEN TRANSFERRED INTO THE ONE WEARING THIS AMULET!!
***OPENS A PORTAL OF LONG SACRED ILLUMINATED HIGHER FREQUENCY ENERGIES THAT WILL QUICKLY ILLUMINATW WISHES WITH FREQUENCIES OF WISH ENERGIES WITHIN ONE'S ENVIRONMENT WITH A SINGLE PHRASE UNTIL THEY ILLUMINATE WITH THE MOST EXTREME ENERGY. THESE NEWLY "ILLUMINATED" ENERGIES WILL THEN BRING RESTORE AND REPAIR LOST LUCK AND FORTUNE ATTRACTION ENERGIES WITHIN A VAST SCOPE OF ENERGY AROUND THE PORTAL!!
**ONE WILL BE GRANTED THE RARE GIFT OF THE MOST "DIVINE" AND POWERFUL ATTRACT ALL WISHES ENERGIES LONG COLLECTED BY THE ILLUMINATI OVER HUNDREDS OF YEARS. THESE ENERGIES PRE-DATE THE ILLUMINATI BY THROUSANDS OF YEARS!! THIS SACRED ANTIQUE PORTAL WILL ALLOW THE BEARER TO GAIN THESE ADVANCED ENERGIES BY STATING A SINGLE AND LONG GUARDED PHRASE!!! ONE'S WISHES WILL QUICKLY BE ENHANCED AND EMPOWERED!!!
**THE PORTAL WILL ALSO DRAW FORTH IMMENSE CLEANSING ENERGIES THAT WILL CREATE THE REMOVAL OF ALL ENERGY DEBRIS THAT INHIBIT AND BLOCK THE ALIGNMENTS OF WISH ENERGIES BY CLEANSING AND REMOVING ALL OF THE "DEBRIS" FROM THIS CURRENT LIFE AS WELL AS PAST LIVES THAT CREATE BLOCKS IN GOOD FORTUNE AND DIMINISH POWER AND ALLOWING FOR THE "ROOM" FOR THE NEW INFORMATIONAL ENERGIES OF ILLUMINATED ENERGIES TO PERFECTLY ALIGN WITH ONE'S PERSONAL ENERGIES
**A SINGLE 4TH PHRASE WILL CLOSE THE PORTAL WHICH WAS VASTLY PROTECTED AND WILL NTO ALLOW ENTITIES OR DARK ENERGIES TO ENTER THROUGH. ONE MAY HOWEVER, ALSO ASK FOR THE GUIDANCE OF THE ILLUMINATI OR THE ASSISTANCE WITH A LOSS OF GOO FD FORTUNE AS IT IS COMMON FOR AN "ANSWER" AND A "RESOLUTION" TO COME THROUGH!!!!!
WITH THIS AMAZING AND FASCINATING MYSTICAL TREASURE, ALBINA SAYS,"ONE CAN ALIGN WITH VAST VOLUMES OF ILLUMINATED BLESSINGS THAT ATTRACT AND RESTORE THE HIGHEST WISHING POWER NEVER TO BE SEEN AGAIN!!"
DO YOU WISH TO GAIN THE ILLUMINATI 1 MILLION WISHES MYSTCIAL TREASURE??
THIS ANTIQUE WILL DRAW SO MANY RARE AND SACRED ENERGIES, THIS PIECE WILL TEMPORARILY GROW EXTREMELY HOT AT TIMES IN TEMPERATURE. THIS HAS BEEN KNOWN TO DRASTICALLY EFFECT ALL ENERGIES IF NOT WRAPPED IN CLOTH OR STORED ALONE!!!!
)O(


Albina adds that one may often "dream in LATIN" as one is aligning with this VERY potent PENDANT! She says one should not fear this, the Magickal can "unlock" these experiences and this will actually assist in helping one access the "locked" abilities, powers and attributes! She sends her sincere wishes and heartfelt Blessings to the person she feels will claim this amazing Magickal