Palm Zire m150 PDA with New Battery & New Screen! Sold and ships from the USA.
Offered for sale is an excellent condition Palm Zire m150, with a brand new battery & screen professionally installed! All of our PDA devices are inspected and repaired by a professional Palm PDA technician so you can be sure you are receiving a quality product.
Why buy an old aftermarket Zire m150 PDA with an old battery and parts, when instead you can spend the same money on a unit built to last, with a brand new battery & a new screen?
Whether you're juggling events and appointments for yourself or for your entire family, the Palm Zire handheld can help you keep track of the things that really matter. In the office or at home, the Zire handheld has everything you need to help you keep your life - and even your budget - in balance. The Zire handheld offers the style and ease of Palm, the leading handheld brand at a price that appeals to everyone. It couldn't be easier to stay organized. Keep the information that is most important to you - such as addresses, appointments, notes and phone numbers - all in one place, so you'll always know where to find them. And with the Zire handheld, you'll be able to take them with you, wherever you go.
This PDA also includes a 90 day warranty and ships direct from the USA!
Included with this sale is:

Handheld PDA
Stylus
USB Sync Cable
US AC Adapter

This PDA is in excellent condition, including:

Perfect working condition (rebuilt to factory specifications).
Brand new screen and battery installed!
Casing might have some minor scratches (if any) but that would be strictly cosmetic.
PALM ZIRE 150 HANDHELD PDA HARDWARE SPECS
Operating System: Palm OS 4.1
Display: 2.75-inch 160x160 Monochrome, No backlight
CPU: 16MHz DragonBall EZ
Onboard Memory: 2MB RAM
Audio: Mono Loudspeakers
Battery: Built In Rechargeable Internal
Input Controls: Touchscreen, Hardware Buttons
Connectivity: USB, IrDA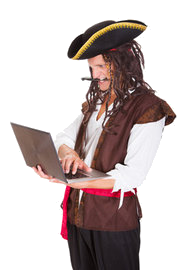 We strongly suspect that some other sellers are selling used palm devices with old batteries while claiming they have "new batteries" - since it's pretty hard for customers to know if a battery is new or not as long as the device appears to work. Keep in mind that a new high quality battery costs $25+ alone, so if a price is too good to be true it probably is.
Syncpedia has been selling professionally refurbished devices for many years and 100% guarantees that all devices include new fresh batteries as advertised!
Feel free to contact us if you have any questions, and thanks for your support!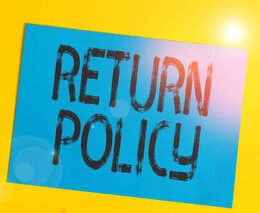 We offer 100% full refunds or exchanges (if the product is still available) during the return period window listed in the return policy section of this page. Please note return shipping costs are the sole responsibility of the buyer and we can not refund until we have received the product back. If you need to return a product just contact us, we are friendly and will process it professionally.
Syncpedia has sold thousands of technology products & accessories like this item. We ship fast and strive to make your shopping experience flawless, so purchase with confidence! If you have any questions don't hesitate to ask.
We know you want your item fast, so we ship it fast! We are standing by ready to process your order.

We always strive to ship orders as quickly as possible and to make your transaction fast and easy.

We know you want to know your order status so we: Upload tracking information quickly & respond rapidly to questions. We won't keep you waiting!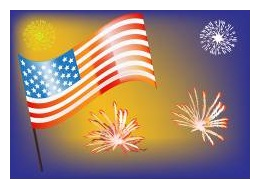 Syncpedia is a US Company and ships direct from the USA. We ship fast and strive to make your shopping experience flawless.
Not only will you receive your order faster because we are located closer to you, but also we maintain high quality standards in the products we sell & you can feel good about supporting a growing US business.
Feel free to contact us if you have any questions, and thanks for your support!
OTHER TRANSACTION POLICIES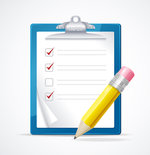 Please note the return policy above and the other listing policies below govern the sale and your purchase acknowledges your agreement of this policy:
Delivery & Lost Packages: Syncpedia accepts responsibility of packages lost in transit and will refund 100% if we have determined the package is lost. However, packages that show the status delivered in the form of delivery confirmation or signature confirmation will not be refunded until returned to Syncpedia. We also reserve the right to ship any order with signature confirmation at our discretion.
No Liability: While we always try to sell quality products, please note that Syncpedia is a retailer but not a manufacturer of products. As such we can not accept any liability for manufacturer defects beyond a full refund and can not accept any damage claims from such defects beyond a full refund.
Feel free to contact us with any questions and we look forward to serving you! Thanks for your support.