ABOUT THE NECKLACE: 1 1/4" X 1 1/4" 1920'S ERA CELLULOID DEMON FACE PENDANT AND 30" STERLING CHAIN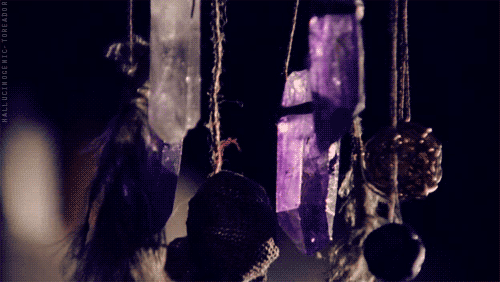 THIS IS A RARE AND LONG HELD SECRET MAGICKAL. IT IS ONE OF A KIND AND IT'S ORIGINS STEM BACK BEFORE THE SCHOLARS EXISTED!!
WHAT IS KNOWN, IS THAT THIS NECKLACE IS ENCHANTED WITH A POTENT EXTREME CHARGE OF SHAMNIC "EXORCISE ALL INNER DEMONS BLESSING" MAGICK AND IT IS BELIEVED IT HOLDS OVER ONE 843,000 TIMES CHARGE OF THESE RARE BLESSED ENERGIES!
ALBINA HAS GRACIOUSLY SAT AND CONVEYED THE ATTRIBUTES AND POWERS OF THIS RARE MAGICKAL
SHE SAYS ALL ONE NEEDS TO DO IS HOLD AND STATE YOUR NAME OR ANOTHER'S AND THEN 3 PHRASES AND THIS AMAZING MAGICKAL
ALBINA SAYS THIS ABOUT THIS AMAZING MAGICKAL
Do you feel unfulfilled in many areas of your life? If so, demonic energies could be holding you back, causing you great harm.

Repeated streaks of bad luck
Lack of love and success
Pursuing wealth but never getting it

Demons are inside us all - to a larger extent in some, to a lesser extent in others. In Shamanism, demons are not evil entities with horns and tail. Demons are powerful negative forces from within that prevent you from succeeding in many aspects of your life.
Modern exorcism is a shamanistic practice of freeing people from these demons!
This Shamanic Master Magickal will remove your inner demons, and you won't even know it's happening. And once liberated from your personal demons, be prepared to experience love, financial rewards and happiness you never thought possible!
ALBINA SAYS THIS IS A TRULY HEIRLOOM QUALITY MAGICKAL THAT HAS PROVEN TO BRING FORTH THE EXORCISE YOUR INNER DEMONS BLESSING WITH EXTREMELY FAST SPEED!!!!
SHE HOPES THE ONE WHO IS CALLED TO THIS UNDERSTANDS WHAT A TRUE TREASURE THEY HAVE BEEN CALLED TO FIND