· Hardcover: 448 pages
· Publisher Ballantine Books Inc./Random House; (2010)
· Language: English
· ISBN-13: 9781616647407
· Product Dimensions: 8 1/2 x 5 3/4 x 1.01 inches
· Shipping Weight: 15.0 ounces

From the inside of the flap.
When history professor Alison Carter became a consultant to the film version of the Wild West legend she'd dedicated her career to researching, she couldn't possibly have known that she would not only get a front-row seat to a full-blown Hollywood circus but would innocently witness something that would put her life in peril. Nor did she expect that a tall stranger in a cowboy hat would turn the movie—and her world—completely upside down.

A. J. Gallagher didn't crash the set in dusty Arizona to rub elbows with Hollywood's elite. Unable to ignore ghosts from the past that refuse to stay buried, A. J. came to put an end to the false legend that has tarnished the reputation of his family. But when he confronts Alison, sparks fly. And when Alison is targeted by ruthless criminals, suddenly she and A .J. must face the intense attraction that threatens to consume them—and survive the danger that threatens their very lives.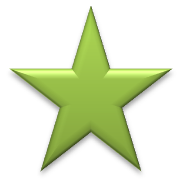 I accept payment through Google Check Out, Amazon Check Out and PayPal, however I will accept a US Postal Money Order Only!
This item will ship by USPS Media Mail. I do combine shipping. I ship out within two days of receiving payment.
Insurance is included in the price.
Returns are accepted if I have failed to mention any defect or flaw not listed in the above listing. You will need to contact me first; you will then have 7 days in which to return product back to me.