** " Psychic Force " **
** 
For the Sony Playstation One (PS1)
 **
NTSC-J,   Import for Japanese
Playstation
Real Japanese Product!  (some sellers are offering chinese copies)
Pictures may take a few moments to load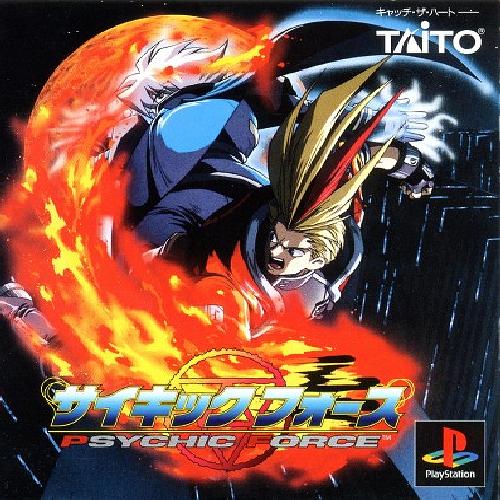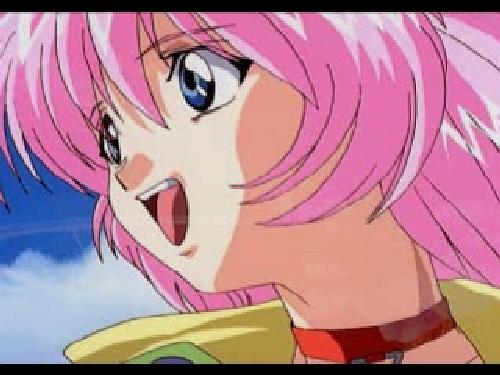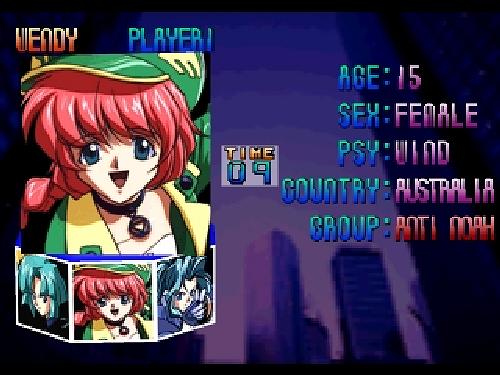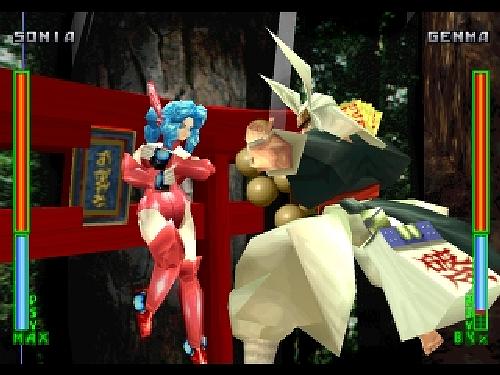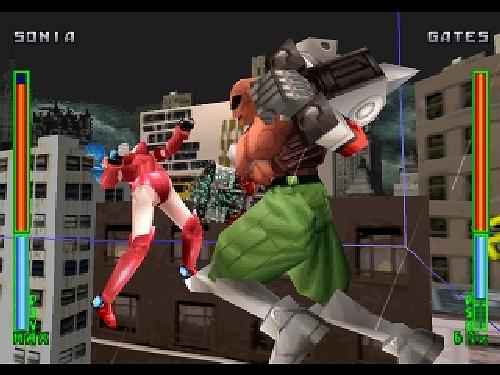 Psychic Force is a fighting arcade game created by Taito which was later ported to the PlayStation in 1996. The PlayStation version was released by Acclaim in North America, and in PAL regions.
The game was a 3D fighter which combined the normal features of an arcade fighting game with psychic powers. There were eight characters available to choose from in the game, all deemed as 'psychic masters'. The game was released without much hype and failed to sell many copies.
In 1999 a sequel was released under the title Psychic Force 2012 also for the arcade, and was ported for the Dreamcast console. It was adapted to the PlayStation under the title Psychic Force 2.
Psychic Force 2 (PF2) is the Playstation version of the arcade game Psychic Force 2012 (2012) which was released also for the Sega Dreamcast
There was also a Puzzle Bobble style puzzle game released that was known as Psychic Force Puzzle Taisen, this game was never released outside of Japan however. In 2006 in Japan, all three games were released together as an anniversary pack for the PlayStation 2.
The plot of Psychic Force (presumably) takes place on an earth several years in the future, where selected individuals are blessed with the power of psychic abilities. All people imbued with this power are called "Psychiccers" and uses a specific element such as fire, ice or gravity in fighting.
Warring over the fate of the earth is a corporations named "NOA" that has its own plans. However, other factions opposed to its regime and a mysterious faction known as Anti NOA fight for their own intentions. Each fighter available to the player pursues their own destiny and may or may not be aligned with a faction.
In 2010, the immense power of Keith and Burn's final showdown, caused the untimely destruction of the Old Noa underground Fortress, where many Psychics lost their lives. Noa has been destroyed officially. With the demise of Noa, the world's Psychics are left without a leader.
Developer Taito brings to the screen an electrifying fighter. Enter Psychic Force, a new fighter that combines hard-hitting fighting and the concept of flying.
Choose from one of eight selectable characters and take to the skies in a battle royal. Use various special moves and projectiles to send you opponent tumbling to their demise. Psychic Force takes elements from past fighters and adds into the mix a system of flying, making the battles more intense and gratifying. Taito has developed a brand-new style of fighting that should appeal to both newcomers to the genre and those who consider themselves experts.
There are four games modes:
- Arcade mode: A conversion from the arcade
- Story mode: An exclusive conversion mode that tells a a story
- Training mode: Against cpu
- Vs mode: Against a friend
Manufacturer's description:
Eight Psychic Master of Fire, Time, Light and Gravity enter the mid-air Kekkai arena for combat that will blow your mind away! This is a flying 3-D maelstrom of death-dealing projectile blasts and awesome psychic displays of power! This is levitating close-quarter fighting with killer combos! This is next-generation 3-D combat, anime style! The ultimate battle of mind vs. matter! Dominate distant opponents with incredible psychic projectiles! Experience pure anime action in a floating 3-D arena! Genma gets deep-fried by Burn's triangle heat! Go hand-to-hand for he kill!
Features:
    Third person perspective.
    3D graphics
    Cartoon graphics
    SCI-FI, Futuristic, Fantasy & Fighting themes.
---
We provide Prompt Shipping and careful wrapping. Standard Shipping has been taking 2-4 Weeks. Expedited Shipping has been taking 7-14 days. We will combine orders to save on shipping costs.
I have quoted the standard SAL (International Air Service 2-4 Weeks) and expedited AIR (similar to Global Priority 7-14 days). If you MUST have your package faster, you may also request the more expensive EMS (Global Express 1 Week or less).
If you really want to save on postage, feel free to ask for the MUCH cheaper MEDIA RATE postage. Most packages can be shipped via media rate for less than $5-10. However, you must agree to the very slow delivery time (6-8 Weeks or more).
---
Visit our Store for More Great items!