1978 Canadian Forestry Equipment Ltd. Catalog.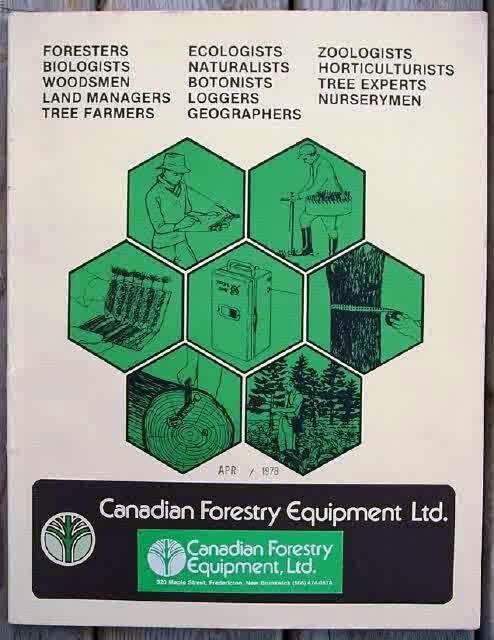 A Vintage 1978 Canadian Forestry Equipment Ltd. Catalogue, Fredericton, New Brunswick.
Here is a specialized catalogue for the forestry industry. With prices included, the list includes Area Measurement Instruments, Calipers, Clinometers, Compasses, Drafting Scales, Earth Augers, Flag Markers, Haga Altimeter, Hand Levels, Increment Borer, Map-o-graph, Pol Tek Sonic Pole Evaluator, Radial Planimetric Plotter, Stereoscopes, Tele-Relaskop, Tel-o-pole, Topofil, and much more. Profusly illustrated.
This came from a local estate of a successful maple syrup producer here in Nova Scotia, Canada, who also had a logging operation as well.
Size is 11" H X 8 1/2" W.
86 pages.
Please look for more hunting, maple syrup, forestry, and farming books, booklets from a local estate.
Condition:
Very Good, no tears or missing pages.
Please feel free to browse through my store.
Any questions, please e-mail.
US buyer to prepay sale amount and shipping of approx. $10.00 USD.
Canadian buyer your shipping will be approx. $10.00 USD
International sales welcome, shipping will be approx. $14.99 USD.
Payment : Only electronic form of payment available for now is Paypal. For all other payment methods accepted please e-mail me.