*Payments are Due within 24 hours. Cosmic Pop gladly accepts PayPal for all purchases!
*An email to all Lucky Winners will be sent when payment has been received. You will be given an exact ship date, so you can keep an eye out for your goodie box! No more wondering or Panic about an online auctions with a purchase from Cosmic Pop! You can Buy, Buy, Buy with confidence from us!

* Cosmic Pop Ships: Monday thru Saturday within 24 hours of your payment arrival!! We ship using USPS Priority Mail ONLY, though we do offer exceptions for furniture or bulky items. Sorry No Local Pick Up.
*Our Retro Delights are sold just as we find'em "As Is" ~ The majority of our items are from the 40's 50's 60's & 70's, so they have been gently owned and loved before you! We do our best to give the most accurate description we can, so please email us with any questions before bidding, as all Cosmic Pop Sales Are Final.
*Cosmic Pop Retro Shop has been a reputable seller here since 1998! We are very PROUDof our gleaming feedback & you can be too! We have earned it through excellent Customer Service to each winner by: Quick Honest Communications, Fast Response Time, Speedy shipping and Dandy (Fragile as an Egg) packing!
*The Ugly Truth Section: Cosmic Pop reserves the right to re-list item if payment is not received within 24 hours, without prior arrangement from buyers. And appropriate feedback for non-completed transactions stands! OUCH, Sad but TRUE!
So Please only bid with Honesty & True intentions! It makes everyone do a Two Snaps Up & a Twirl of the Pearls!!

Please contact Cosmic Pop with any questions or inquiries you may have!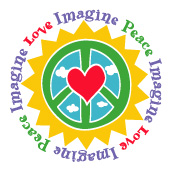 Thanks for having a Look about!
Come back and visit us soon!