1900 Stereo View Stairways Central George Chasm, Havana Glen, NY.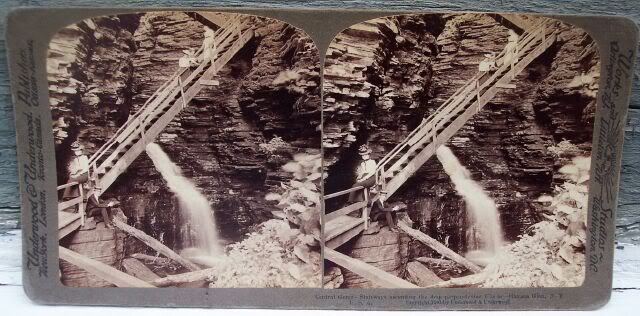 A wonderful and scarce Stairways view at the Central George Chasm, Havana Glen, New York (c) 1900. In excellent condition and a great addition to your Stereo View collection or for gift giving.
Standard size: 7 in x 3.5 in.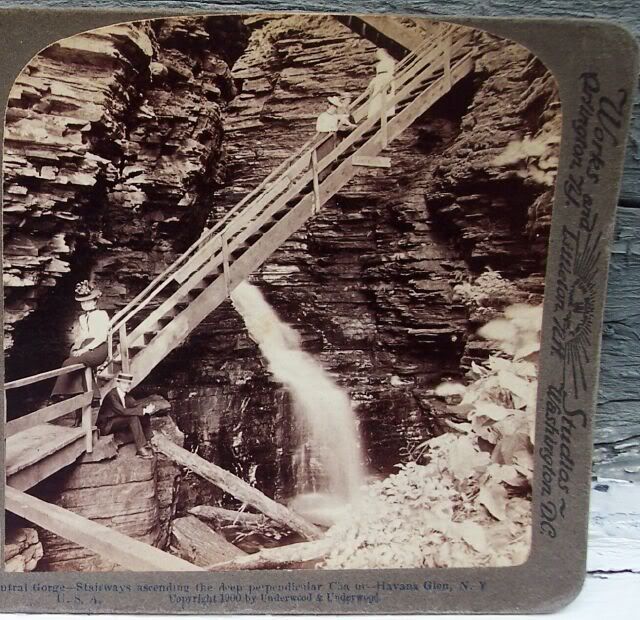 Condition:
Excellent

No Chipping to Photographic Images

Image is crisp and clean

Stereoview has a couple of very minor corner rubs

No noticeable photographic image surface damage

Stereoview is slightly rounded from storage.

Description on back.
Shipping:
US & Canadian buyer to prepay sale amount and shipping of

$3.00 USD.
International sales welcome, shipping -

$4.50 USD est..
Payment:
Only payment options are electonic via Paypal, and of course, local pickup is always available. For any further questions or options for payment, please email jgns5@hotmail.com.
This item is shipped from , so please allow sufficient time for delivery due to cross border customs.