Green Dragon ~ Haunted Brilliant Brave Male – Sterling Silver Ruby Zoisite Ring 8
---
---
This listing is for the ring which serves as the vessel for a wonderful, proud, extremely intelligent male Green Dragon.  He is nearly 50,000 years old and revered by many dragons, as he is considered an Elder.  He will serve as leader and mentor to any who ask.  He is generous with his time, knowledge and wisdom and will help all who seek his guidance.  His primary focus however will be that of his keeper.  There is much that can be gained having him at one's side.  He is a fearless protector, fascinating guide (in our realm and beyond), and a caring, compassionate companion.  He has enormous energy which can be felt by holding or wearing his vessel.  He will serve as an invaluable adviser for his next keeper.  He truly is brilliant, highly logical but thoughtful as well.  He is quite multi-faceted!  He is also deeply connected to the nature around us and very spiritual.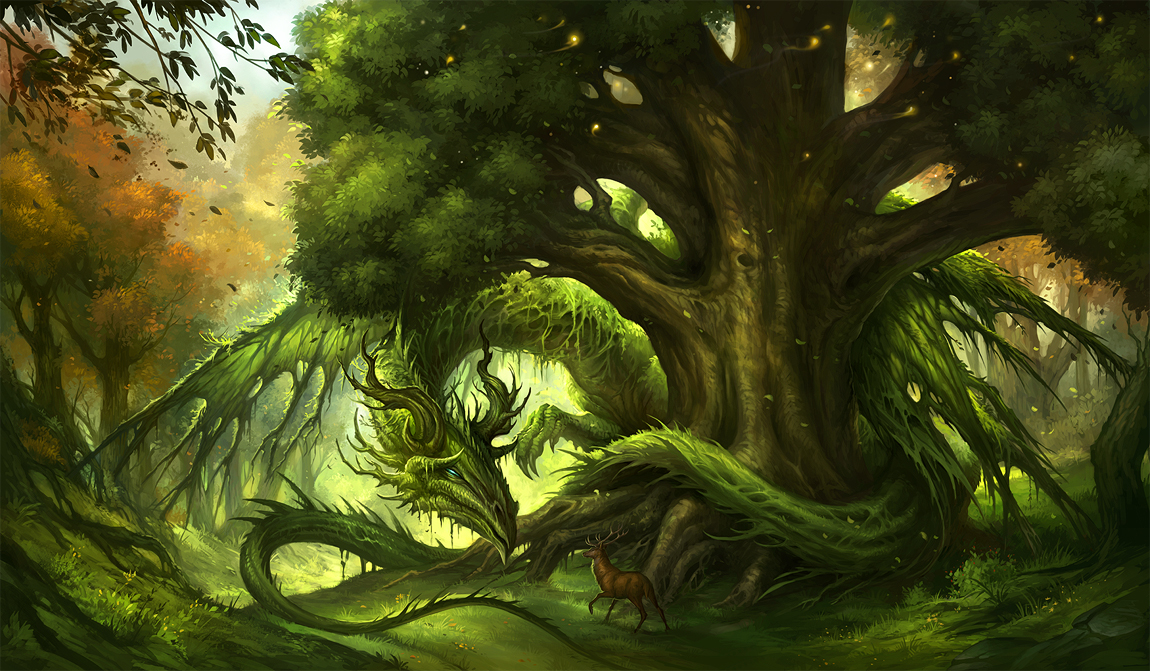 Much can be learned from him.    He is easy to bond with and would be terrific for any level of keeper – beginner to experienced.   He is a true problem solver, no matter what the situation may be.  He handles situations with ease, speed and great care.  His connect with nature has many great advantages – one of which is the ability to manipulate all four elements – Air, Water, Earth and Fire.  With this power his keeper can more easily gain the powers of Will, Though, Intuition and Emotion.  This ability is, to say the least, extraordinary and invaluable.
The Green Dragon's Abilities Include: Awareness & Wisdom * Financial & Business Decisions * Wealth & Prosperity * Powerful Cash Generator * Astral Projection & Travel * Spirituality * Intuition * Life Companion & More
~~~~~~~~~~~~~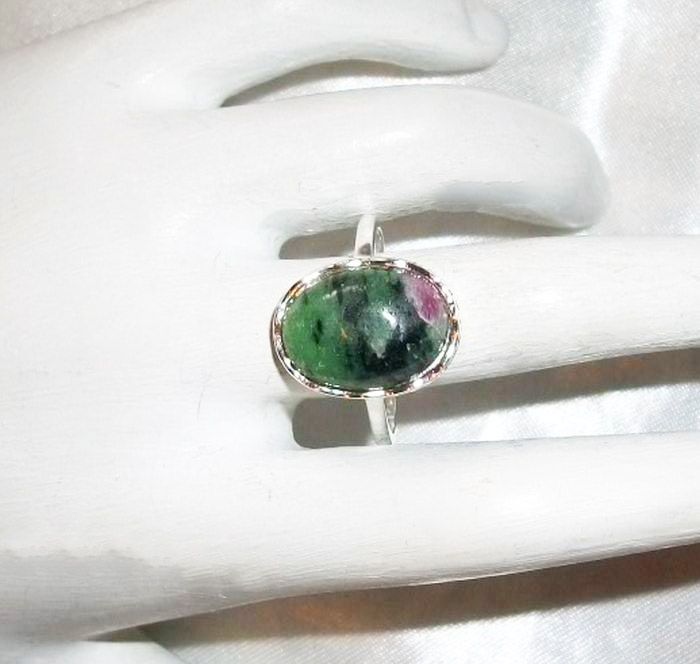 The vessel is a lovely ring with a natural ruby zoisite gemstone in a .925 sterling silver setting and is size 8.
Some of Ruby Zoisite's Benefits Include:  Increased Self-Confidence ~ Strength & Courage ~ Will-Power ~ Healing ~ Harmony ~ Tranquility and more
~~~~~~~~~~~~

Many Blessings! Thank you for looking!