Professional Makeup Cosmetics Brushes Kabuki Brush 10-Piece Tool Set
What it is:
A high-quality set of ten brushes for the eyes, cheeks and complexion. Perfect for professional and home use.
What it does:
Apply all your favorite cosmetics with precision and detail.
This product is not tested on animals.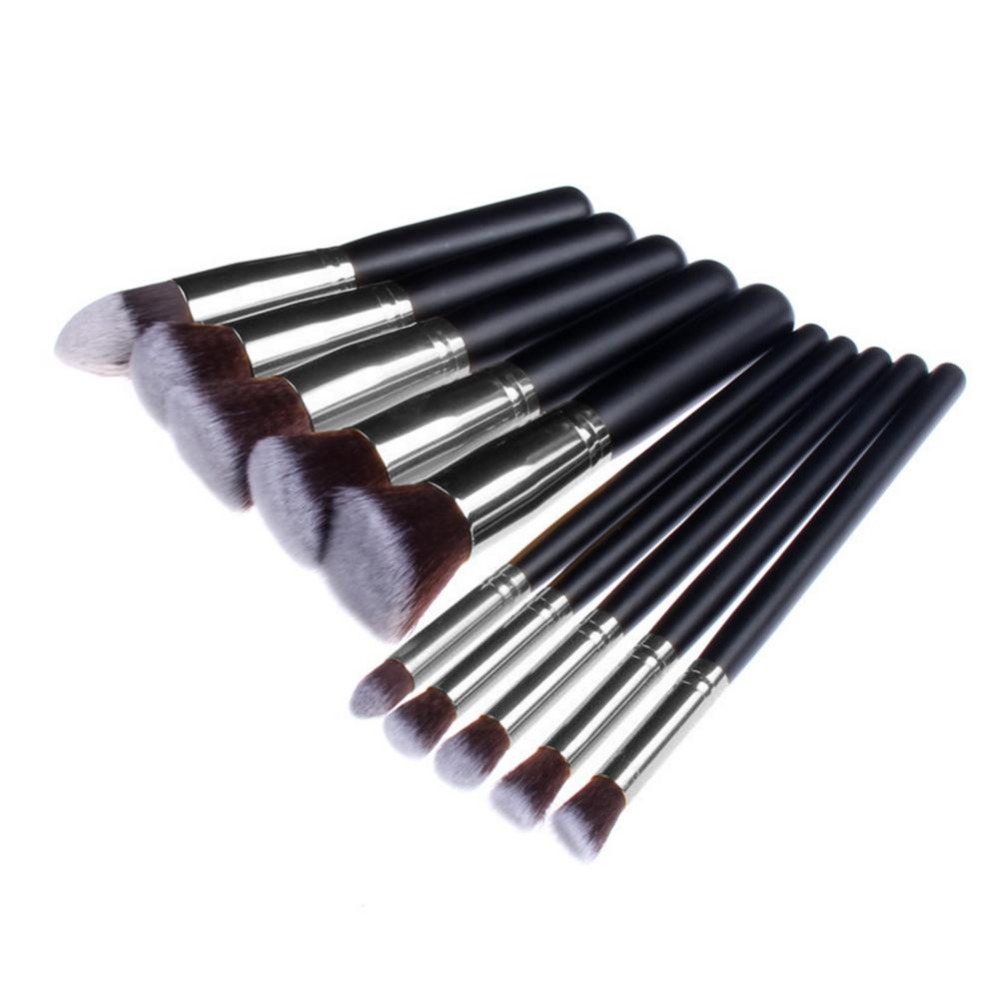 ~ NEW 2016 UPDATES ~ DOMESTIC & INTERNATIONAL SHIPPING INCREASES ~
We guarantee 100% customer satisfaction with any purchase and a 14-day hassle free return policy. Please do not hesitate to contact us with any questions you may have. Happy Shopping and thank you for your interest.
   
WORLDWIDE SHIPPING: All packages shipped outside of the U.S. will be sent in a Priority Mail International® Padded Flat Rate Envelope for the cost of $32.95 USD for efficient delivery.  If you need your package faster & would like us to send Priority Express, please contact us first prior to check out as 2016 USPS Priority Express Rate has increased to $59.50.
FYI: We acquire our inventory from bulk liquidators for authorized specialty, cosmetic & department stores in the Southeast. They are usually overstocks, end of line stock, shelf pulls, liquidated stock, over-runs, discontinued items, new releases, GWPs, seasonal items, limited editions, promotional stock, without boxes, slightly damaged packaging and occasionally factory seconds, but never returned nor used brushes. All products are brand new & unused without any retail packaging unless otherwise noted.