MEXICO  "1715 FLEET SHIPWRECK"  ~ NGC 62 ~
Description 
MEXICO 1711 DATED 1 ESCUDO NGC 62 "FLEET 1715 SHIPWRECK" GOLD DOUBLOON COIN!

FEATURING THE "CROSS of LORAINNE" USED IN THE EARLY TEMPLAR KNIGHTS FLAG IN 1100's A.D.

This coin is extremely scarce, with ONLY 1 ever graded!!  The details are crisp and coin still has all of it's original luster (at over 300 Years old), and it's Fully Certified and designated "FLEET SHIPWRECK 1715!"  I've only seen a 1 escudo from Mexico that we also currently have in our store fully dated and pedigreed to the Fleet until this piece was discovered.  BOTH A RARE OPPORTUNITY!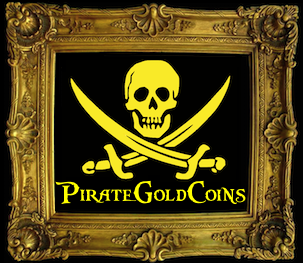 On Dec-01-12 at 17:05:14 PST, seller added the following information:
FREE! Sellers: Add a FREE map to your listings. FREE!