Customized and Cast Personally for You by Several Elder Practitioners of Many Various Magickal Paths
May be Used for Our Enchantment Bags
for Adding Spells to Any Vessel or Via Spell Transfer Bags

You may choose from among the large list of Spells, Workings, and Enchantments listed below-ALL cast by several Elder Practitioners in the varied Magickal Disciplines of Wicca, Voodoo/Hoodoo (African, Haitian & Southern), Western Esoteric and Hermetic Magick, Enochian and Angelic Magick, Goetian Magick, Old Earth Magick, Druidic/Celtic/Pagan Magick, Egyptian Magick, Native American Shamanism, Vampire Magick, Old World European Magick, Hermetic Qabalah and Alchemy, Eastern Mystic Magick among various other Paths.

Spells
may be purchased for 14.99 each and are cast into various mediums/vessels such as Stones, Glass Discs, Crystals, Shells, Glass Figurative Pieces, Charms, Art Glass Pendants, etc...
You may carry the vessel until the imbued energies are infused to you or you may transfer/copy the Spell or Enchantment to a new jewelry vessel via a Transfer or Enchantment Bag obtained from us or another.
(See our Bonus offer Below for a FREE Transfer/Copy Bag)
These are Single Cast Spells Only.
To strengthen and accelerate the Manifestation of Intent you may wish to purchase Multiple castings. This means that you may choose 2 or more quantity of the same spell in the multi-quantity box at checkout-for Double Casting (2X) choose 2, for Triple Casting (3X) choose 3, and so forth-up to 10X.
The more times the Spell is cast the stronger and faster it manifests.
As a bonus if you purchase a Triple (3X) casting we will give you a FREE extra Casting for a 4X Quadruple Casting. Purchase 6X and get 8X (2 free) for a six time casting price!
EXTRA BONUS!!!!

Buy 3 Spells or Castings at one time(get 4) and get a FREE GIFT of our Organza and Gold Patterned Spell Copy/Transfer Bag and incantations! A 24.50 Value! (designs/colors may vary from our Spell Transfer Bag listing but will be just as powerful, useful and beautiful!)

All Spells are totally customized to you! Never Pre-Cast! All are suitable for Gay, Bisexual, or Straight men or women.
IMPORTANT NOTE: Please add your Spell choice(s), full name(s) of Spell recipient(s), birthdate(s) and any other pertinent information to the Payment Note section on Paypal. This keeps there from being any confusion or delay in your castings.
Because of the variety of Magickal Paths and Practitioners involved, it may take anywhere from 24 hours to as many as 10 days to complete your casting. Please be Patient! All good things come to those who wait!


~LOVE & SEX~

Increased Desire and Passion in an Existing Relationship
Help Find Me a Wife

Bring Satisfaction and Virility

Make Men Love and Desire Me
Make Women Love and Desire Me

Help Mend Broken Relationship
Super-charge Our Sex Life
Bring Back Passion to Us

Smooth Sibling Rivalry

Attraction of a New Love Relationship
Get Better Communication with a Lover

Attraction of a Soul Mate
Help Re-kindle an Old Relationship

General Enhanced Physical Attraction
Improved Sexual Interactions
Deepen Sexual Connections
Help Make Me Popular and Witty
Draw Eligible Women to You

Draw Positive New People to You
End My Relationship Finally

Give Them Fond Loving Thoughts of Me
Help Deepen My Relationship
Super Charge My Sexual Aura/Magnetism
Help Prevent Infidelity

~HEALING, BEAUTY & HEALTH~

Aide in Healing of Emotional Issues
Help Remove Emotional Pain

Smooth/Heal Relationship Issues
Help Grow/Re-shape My Breasts
Help Give Freedom From Anxiety

Increased Physical Wellness
Help Stop Smoking
Give Me More Willpower

Enhance My Physical Appearance
Enhance My Eye Color

Make My Teeth Whiter

Aide in Weight Loss

Give Me Courage

Aide in Relieving Painful Menstruation
Enhance Fertility~Get Pregnant
Help With Male Impotence & Erectile Dysfunction

Aide in Calming Anger Issues
Aide in Resolving Past Life Hurts
Aide in Stopping Allergies
Aide in Healing Health Issues
Aide in Building Self Confidence
Powerful Male Attractiveness 'Glamor'
Past Life Memory/Connection
Aide in Spirit Contact

Increased Spirit Connection
Increased Spirit Communication
Enhancement of Lucid Dreaming
Aide In Astral Travel/Projection
Advance My Magick Castings
Empower My Magick Castings

Enhance Clarity of Visions
Help Contact My Passed On Love, Friend or Family Member
Enhance My Spirit Visions
Enhance/Deepen My Meditations
Connect With My Angel Guides
Enhance Angelic Communications

Connect With My Spirit Guides
Aide in Finding My Spirit Guide
Aide in Finding My Animal Totem

Stimulate My Telepathic Abilities
Stimulate My Clairaudient Abilities
Stimulate My Clairvoyant Abilities
Stimulate My Astral Travel/Protection Abilities
Stimulate My Lucid Dreaming Abilities
Enhance My Ability to See Auras
Help Me Remember My Dreams

Good Luck/Win More at Games of Chance
Good Luck/Win More in Sports Betting
Good Luck in Choosing Lottery Numbers

Bring Good Luck/Win More at Bingo
Good Luck/Win More at Cards
Bring Good Luck/Win More at Dice

Bring Good Fortune in Business
Stimulate Money Attraction
Bring Positive Employment Issues
Help Me Get a Better Job

Help Remove My Jinx of Bad Luck

Aide in Getting My Settlement
Help Me Get a Beautiful New Home
Help Stop My Foreclosure

~GENERAL~

Help Win My Court Case
Help Get Me a Good Divorce Settlement

Help With Public Agencies

Aide in Study and Schoolwork

Remove Negative People from My Life
Remove Troublemakers From My Life

Aide in Seeing People's True Motivations
Bless My Family

Protection from Negative Individuals
Protection from Predatory Banks & Lending Institutions

Protection from Negative Entities and Spirits
Help Protect My Home from Burglary
Help Protect My Home from Fire
Help Protect My Home from Flood
Help Protect My home from Storms

Give Protection in Flying
Give Protection in Automobile & Commuting
Protect My Child at School
Help My Child Achieve in School

Help Protect My Spouse in the Military

Clear Negative Energy from My Home

~REVENGE~

Send Back What Was Sent Me

Accelerate An Enemies Karma
Give Deserved Retribution
Make My Ex Regret Leaving
Return A Curse or Hex to the Sender
Plus you may make special Spell requests and one or more of the Elder Practitioners will fulfill the request if possible. We are happy to discuss any possible spells with you.
Also please keep in mind that all Practitioners work differently and have different ideas of Spells, Magick and possible results that can be achieved. At A_New_Golden_Dawn you will find a varied group offering varied Magicks and Beliefs.

We are generally not offering Love spells to force someone to love you but we offer enchantments to manipulate situations and to bring opportunities for favorable outcomes.
We are offering nothing here to alter the freewill of another, just nudge them in the proper direction.
We also are not generally offering hardcore revenge spells here but instead those for Justice and Retribution. However that does not mean that one of the Elder Practitioners might not consider casting a spell of either type for you.
Magick is not an instant miracle but a tool both to aide and improve your life. It will not work if you put out negative energy in regards to it's manifestation. Your doubt and negativity can actually negate and nullify the magick from working. The old saying "Believe to Receive" is very true!
You must work WITH your chosen Spell(s) to bring about the most positive and effective manifestation. Watch for signs and follow them, take advantage of the opportunities placed before you by the Forces of Magick and manipulations of energetic intent. A Gambling Spell will not make you win EVERY time but it will help you win MORE. A Weight Loss Spell will not work if you sit on the couch eating 'Bon-Bons'(or Snickers, Ice Cream, Pasta, etc...) every day, all day long but it will alter your metabolism, give you increased will power and thus faster weight loss if you try. Remember as I said before-Magick is a powerful and useful tool to help you achieve your desires if you only give it time, energy and a serious commitment.

Magick is energy-pure and powerfully simple. Energy that has been molded and finely focused by the Will of the experienced Practitioner. Give this energy time to infuse and bring about the positive change you desire. Remember, each person and situation is different so time lines in results will vary greatly. Work with the magick, feel it, believe in it! Believe, Know that what you desire WILL come to pass! Allow No Doubts to cloud your mind and put negative energy out into the Universe! Positive energy draws more positive and negative energy pulls in more negative! Remember-thoughts are energy too!

BELIEVE AND IT SHALL BE!!!
At A_New_Golden_Dawn we stand behind our Magickal Work and Offerings. We offer a full refund or a re-cast after 90 days if you do not see some movement on your situation after that time.

STUDENT OF MANY OCCULT DISCIPLINES
My
grandmother was part Indian - born on a reservation in the early 1890s-the daughter of a powerful shaman medicine man and a red haired Irish teacher sent to teach at the Indian school, she herself descended from a long line of Druid learning.
Gram sought out magick, power and learning, her wealth allowed her to travel in fairly exalted circles. She traveled the world studying with and befriending many of the now famous occultists, mystics, noted scholars and religious characters of the early 20th century. Among her friends were Aleister Crowley, Arthur Edward Waites, Francis Yates, poet William Butler Yeats, William Wynn Westcott, occult scholar Manly Palmer Hall, Ludwig Straniak, psychic witch and writer Sybil Leek, novelist H. G Wells and
Indian Yogi Paramahansa Yogananda
.
Gram also studied in various regions of Africa with several tribal Shaman and tribal healers and in South America with a Mayan priest. She was acquainted with Chinese sorcerers and herbalists, Tibetan monks and holy men, Buddhist teachers and Indian mystics and wise men. Christians, Satanists, Pagans or Muslims, she sought to learn from and understand all. There wasn't a witch, priest, warlock, or mage she didn't seek out if she heard about their special gifts and thought she could learn from them. She used her great powers to learn and absorb much knowledge!
Gram was an amazing woman who lived a full long life - traveled the world, had many adventures, saw much and learned more.
She was a psychic of awesome innate power, a healer and skilled at many of the esoteric and mystic arts of many schools of magick and ancient knowledge. She has given me the mission of passing a few of her many energetics, magickal items, and bound vessels on to proper new guardians.
Perhaps you are one of the chosen few!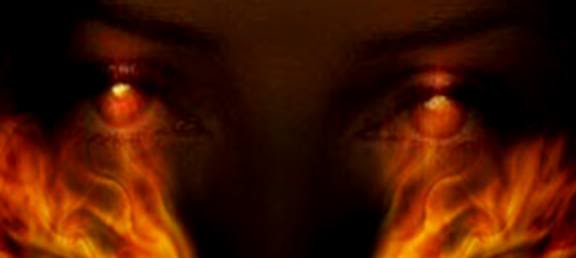 When you purchase from A_NEW_GOLDEN_DAWN you get ongoing service before, during and long after the transaction.
We encourage you to stay in contact and ask about any questions you might have. The biggest majority of our customers are repeat buyers who come to us again and again for some of the finest metaphysical, magickal and feedback. Take a moment to look over the many wonderful comments we have received.
is full of many Great sellers of wonderful Metaphysical items and we are very thankful when you, our valued friends old and new, choose us for your next Metaphysical purchase.We TRULY appreciate the trust you put in us and will strive to continue to offer the very BEST in Magickals, Spells, Spirits, and Energetics just as we have these past two years.
I'm a very slow lister but we have literally thousands of items to offer with more being added everyday. So if you seek something special, just ask!
Many Blessings and All Good Things, Verna
Click Here To Add Us To Your Favorites!
Click Here To Sign Up For Our Newsletter and Special Offer Emails!
Click Here To Visit My Store!
All our Magickal items and offerings are 100% satisfaction GUARANTEED!!!






See my other listings

for more great items!