Men's Ossi Light Weight Ski Jacket
Pullover with 3 Snap Front
Size: MEN'S Extra Large XL
Manufacturer: OSSI
Color: Blue / Red
Polyester/Nylon Shell
Nylon Lining
Style: Pullover
Description:  This pre-owned jacket is in excellent condition with no holes, rips, discolorations, or marks of any kind.  It is a pullover with 3 silver snaps in a polo style.  The right side unzips from the bottom with a 12" zipper to allow easy access to ski pants.  In front is a zipper pocket that opens horizontally and has a metal C ring to hold your lift ticket.  All zippers work perfectly.  This jacket has elasticized fabric at the hips and the wrists to keep out snow.  The shoulders are made with stretchy fabric for easy mobility.  It is a very well made jacket.
Dimensions:
Length - 27" collar to bottom
Sleeves - 26" shoulder to wrist

Chest - 23" armpit to armpit (it is very roomy here with extra fabric)
Please look at all measurements to determine fit as all brands fit differently.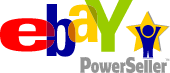 Shelf A5