Top Trend:
Bright,
Bold Envelope
Clutches
(fashion statement piece)
In style of fashion bloggers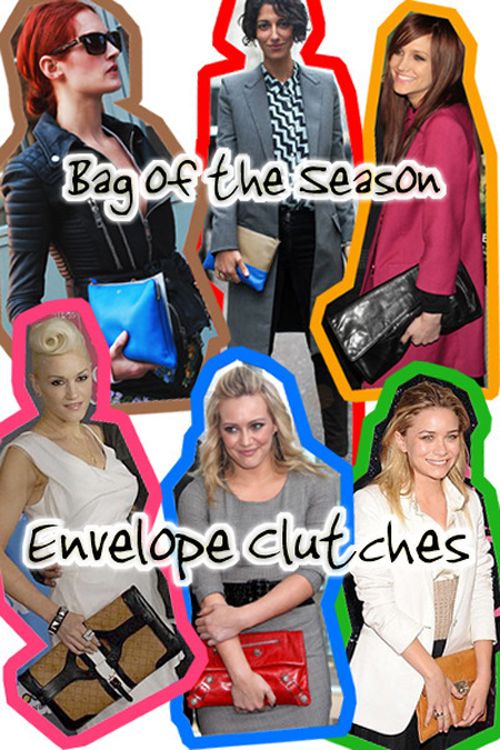 Stand out from the crowd with those candy bright, bold coloured clutches.

The

clutch bag

is

the bag of the season. No more shall the clutch bag be banished to the night, it will revel in day light and add a dose of fabulousness to every outfit.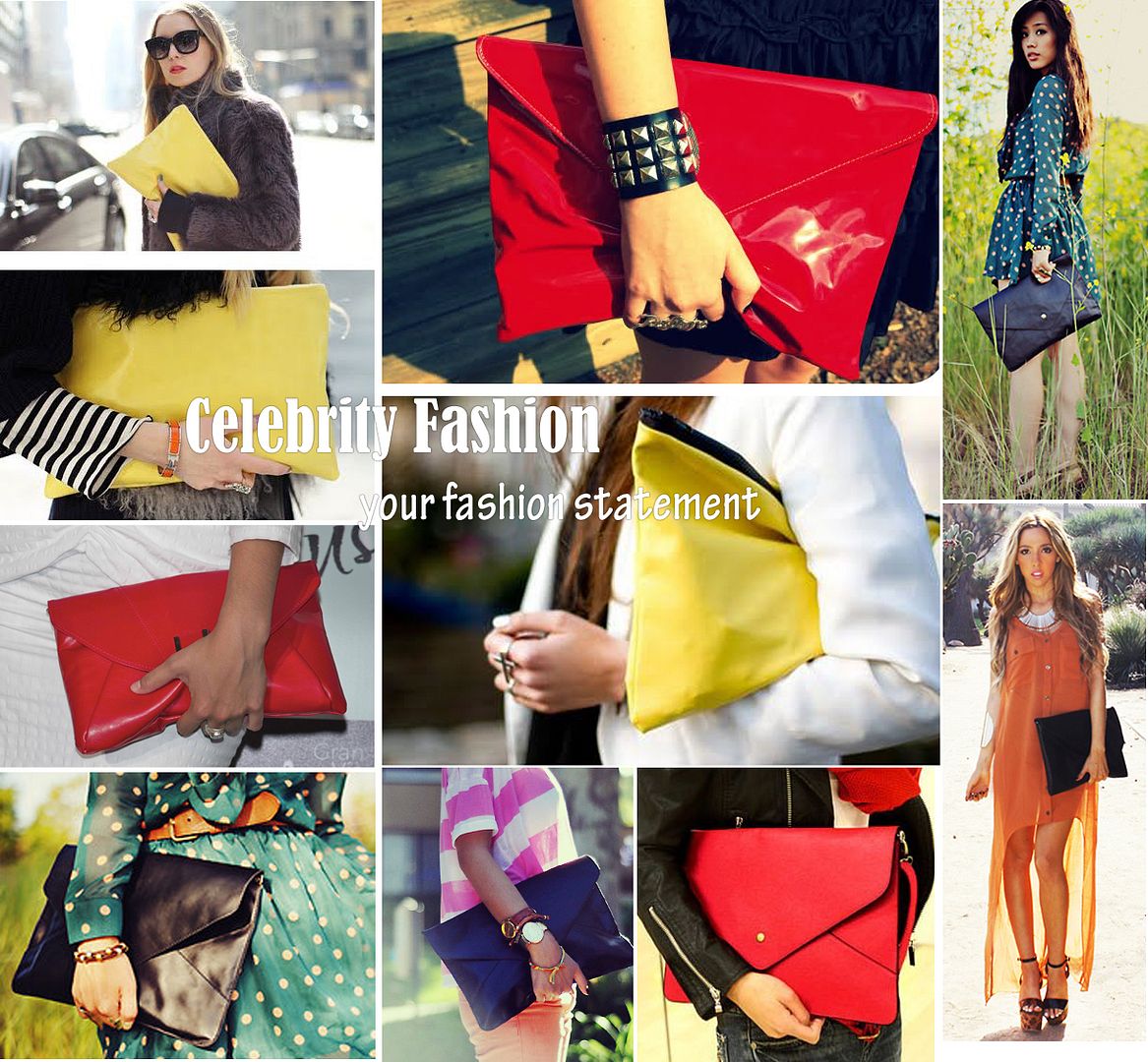 If you don't wear much colour like me, and want to spice your look up a little, these colourful cluthes are a must! Or if you want to try your hand at colour blocking, perhaps! Mixing & matching all kinds of colours is very fashionable right now.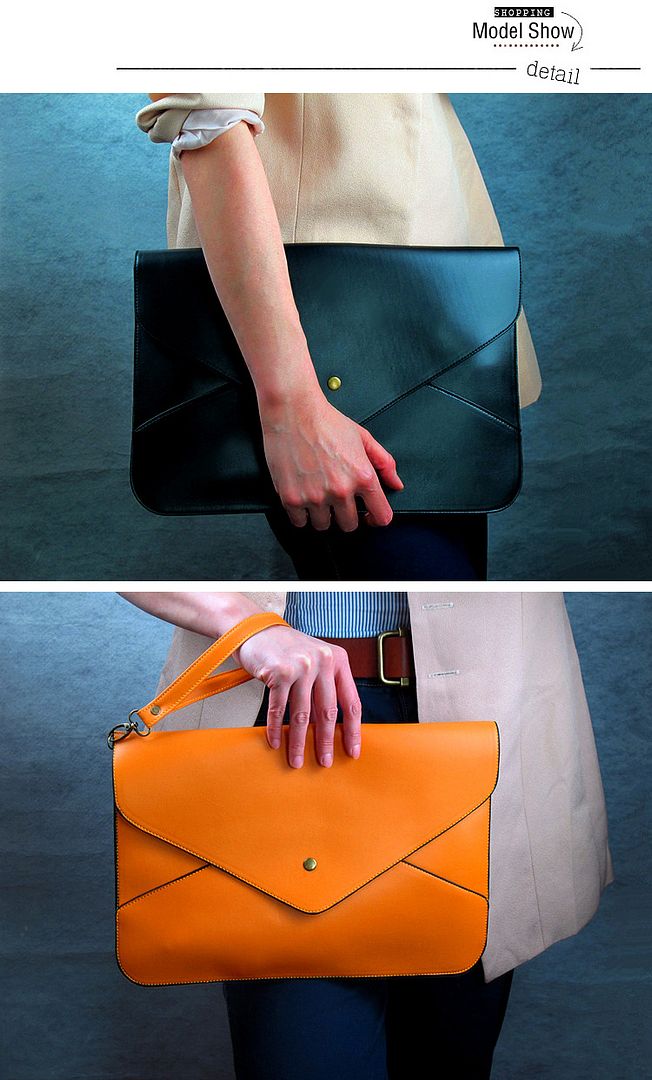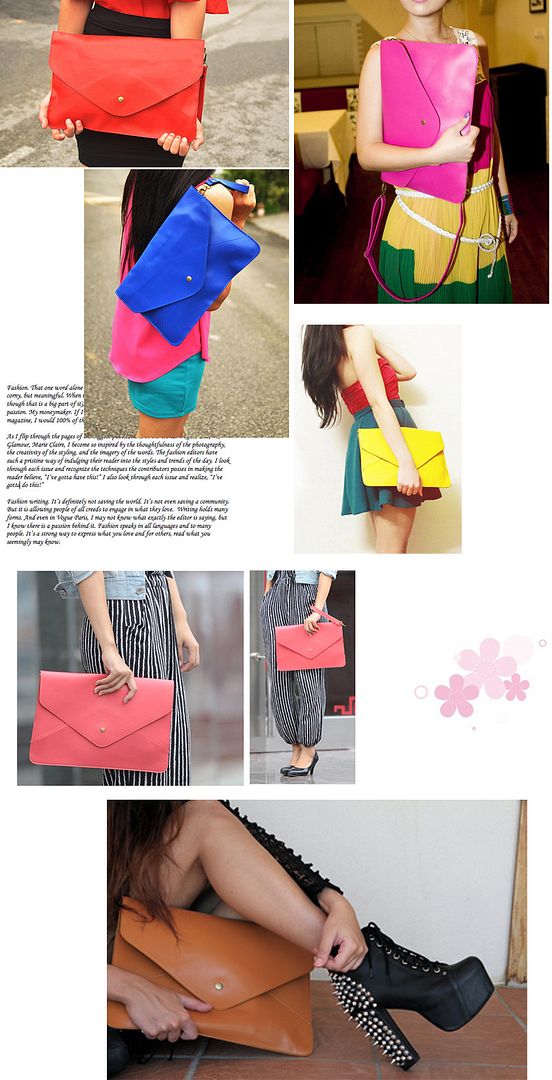 --Details--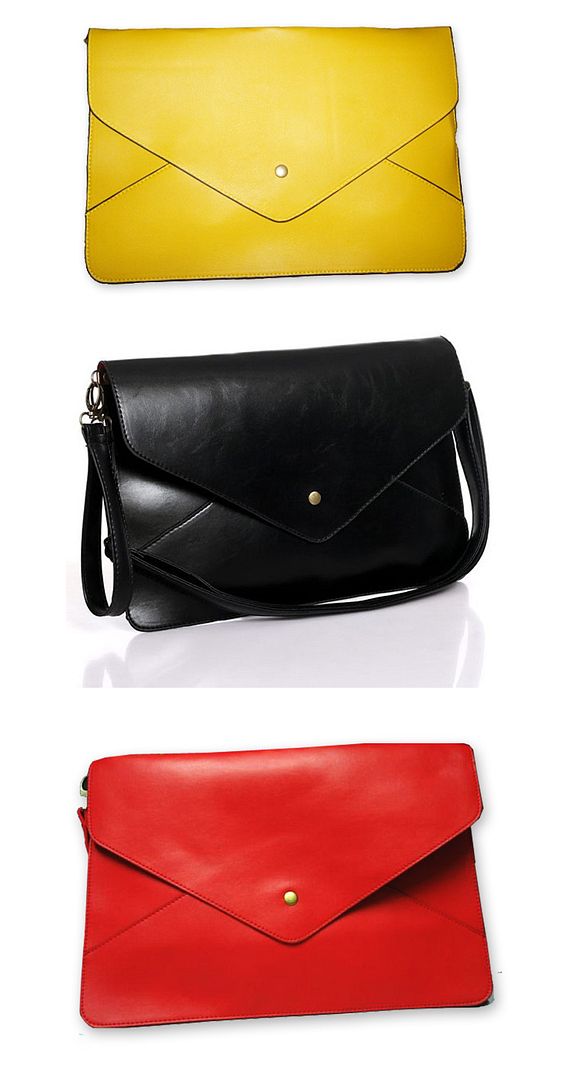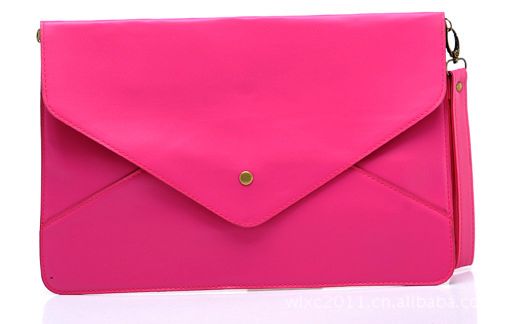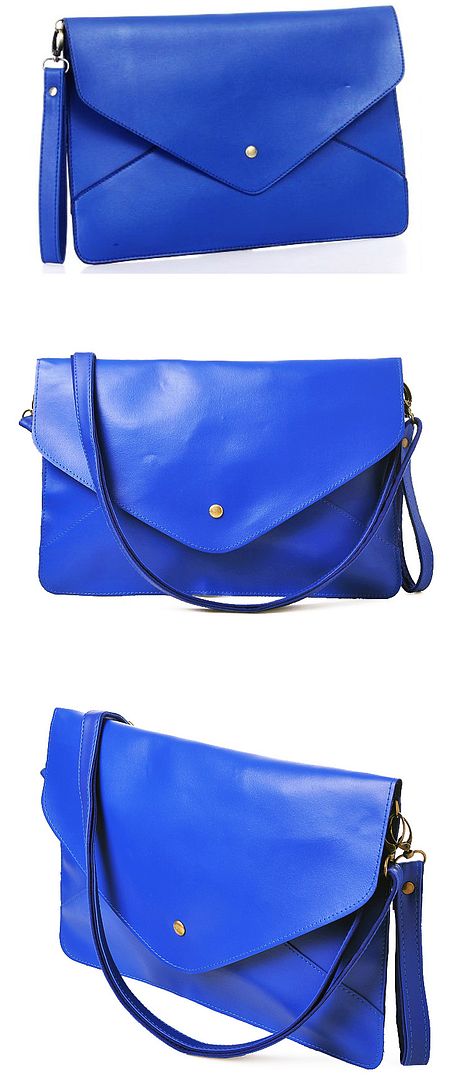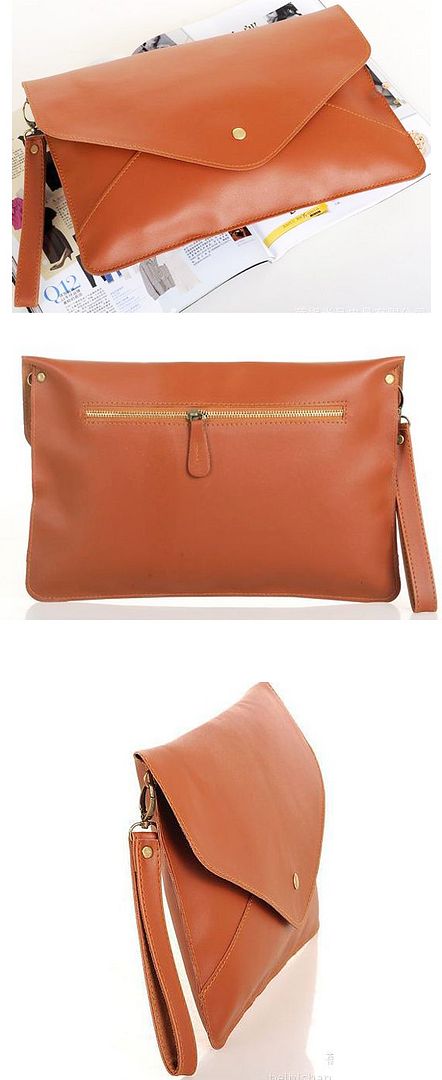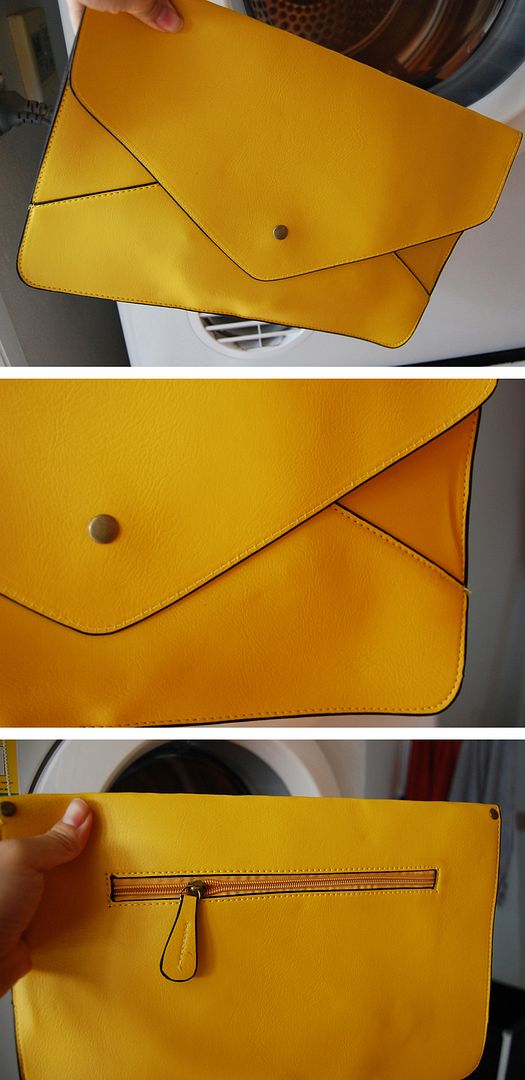 Water melon

SIZE INFORMATION:
Product measurements

(Flat-measuring):
Length= 33cms; Width=cms; Heights=22cms; Strap Length=cms
(1inch=2.54cms)
Material

: Quality PU leather
Colour

:

Red, Black, Yellow, Blue, Hotpink, Water melon, Tan
Care

: Wipe clean or professional leather clean


View other colours
Instruction to measurements: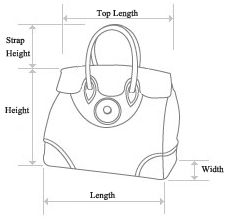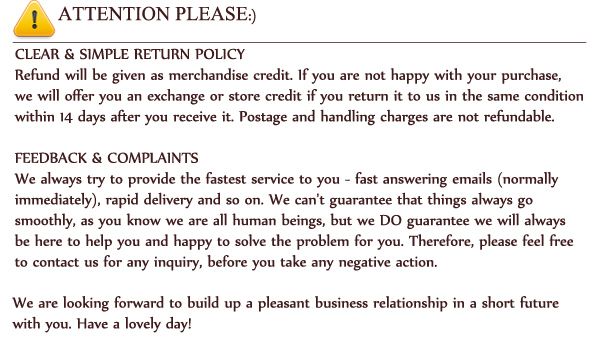 SEE OTHER BUYERS' COMMENTS:
great bag, absolutely love it thank you!
Buyer:

ohsodanniella

(

31)



ac44 Celebrity Style Oversized Bold Bright Candy Colour Envelope Clutch Bag (#370569829543)


View Item
| | | | |
| --- | --- | --- | --- |
| | Perfect item and super fast postage. Will definitely be shopping again! | Buyer: | |
| | ac44 Celebrity Style Oversized Bold Bright Candy Colour Envelope Clutch Bag (#370569829543) | | View Item |
| | | | |
| --- | --- | --- | --- |
| | Pleasure doing business with you! Overall an excellent seller! Very happy thanks | Buyer: | |
| | ac44 Celebrity Style Oversized Bold Bright Candy Colour Envelope Clutch Bag (#370569829543) | | View Item |
Awesome as!!! Love love love l
Buyer:

alyssaah-x

(

26)



ac44 Celebrity Style Oversized Bold Bright Candy Colour Envelope Clutch Bag (#370569829543)


View Item
| | | | |
| --- | --- | --- | --- |
| | Great seller would love to bye from again, highly recommend! Thank you!!! | Buyer: | |
| | ac44 Celebrity Style Oversized Bold Bright Candy Colour Envelope Clutch Bag (#370569829543) | | View Item |
Cant recommend enough! I am obsessed with this store! Great quality & fast post!
Buyer:

fierej2817

(

62)



ac44 Celebrity Style Oversized Bold Bright Candy Colour Envelope Clutch Bag (#370569829543)


View Item
| | | | |
| --- | --- | --- | --- |
| | Love it! Want more colours | Buyer: | |
| | ac44 Celebrity Style Oversized Bold Bright Candy Colour Envelope Clutch Bag (#370569829543) | | View Item |
Fantastic product. great seller. quick delivery!! A+++
Buyer:

trent_1512

(

40)



ac44 Celebrity Style Oversized Bold Bright Candy Colour Envelope Clutch Bag (#370569829543)


View Item
| | | | |
| --- | --- | --- | --- |
| | A+er. Thanks heaps! Fast postage! | Buyer: | |
| | ac44 Celebrity Style Oversized Bold Bright Candy Colour Envelope Clutch Bag (#370569829543) | | View Item |
Very happy with item. Friendly seller. Great communication. Thanks again :)
Buyer:

lylajoy20011

(

21)



ac44 Celebrity Style Oversized Bold Bright Candy Colour Envelope Clutch Bag (#370569829543)


View Item
| | | | |
| --- | --- | --- | --- |
| | Exact as described and excellent quality | Buyer: | |
| | ac44 Celebrity Style Oversized Bold Bright Candy Colour Envelope Clutch Bag (#370569829543) | | View Item |
| | | | |
| --- | --- | --- | --- |
| | Love it :) | Buyer: | |
| | ac44 Celebrity Style Oversized Bold Bright Candy Colour Envelope Clutch Bag (#370569829543) | | View Item |
| | | | |
| --- | --- | --- | --- |
| | Very happy with it :) very fast shipping thanks | Buyer: | |
| | ac44 Celebrity Style Oversized Bold Bright Candy Colour Envelope Clutch Bag (#370569829543) | | View Item |
| | | | |
| --- | --- | --- | --- |
| | Very happy with it :) very fast shipping thanks | Buyer: | |
| | ac44 Celebrity Style Oversized Bold Bright Candy Colour Envelope Clutch Bag (#370569829543) | | View Item |
Thanks.exactly as described. Thank you.
Buyer:

ricey123456

(

68)



ac44 Celebrity Style Oversized Bold Bright Candy Colour Envelope Clutch Bag (#370569829543)


View Item
Very happy with item! Will be buying off seller again :)
Buyer:

lylajoy20011

(

13)



ac44 Celebrity Style Oversized Bold Bright Candy Colour Envelope Clutch Bag (#370569829543)


View Item
Very happy with item! Will be buying off seller again :)
Buyer:

lylajoy20011

(

13)