Comes 5 or10 pads-You choose!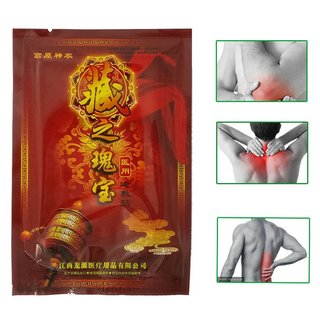 100% Natural Extra Strength Herb Remedy
My story
In 2004 I was involved in a very serious car accident and 2 operations later and a quite a bit of residual pain from titanium implants in both my arm and leg it also left me in much pain, sometimes worst than others. I'm always looking for alternate, natural remedies. I am opposed to pharmaceuticals and I'm always looking for alternatives, mostly natural and holistic remedies. I tried these and I was skeptical but I was impressed. They dramatically helped ease the pain in both my shoulders (2-torn rotator cuffs) and my MANY other painful issues like my lower back, knee and my elbow that is fixed. I decided to share this safe, neat and virtually risk free discovery. I do recommend them and hope that they help you as they do with me. My wife tells me they are great for effective and quick recovery from severe workouts.
Back pain

Sprains

Cervical osteoarthritis

,

Rheumatism arthritis

Sciatica

Bone pain

Lumbar disc herniation,

osteoarthritis,

More…
Usage:
1.Wash affected part and wipe it dry.
2.apply patch on pain spot,one plaster can be used for 12-24 hours.
3.there should be an interval of 3-5 hours before using the next plaster,
4.Each measures 4 x 2.75"
For external use only, do not take orally.
Keep it away from children.
Do not use on skin wounds, skin ulcers, and skin infections, stop use if you have allergic reactions.
FREE DELIVERY
USA SELLER!
Results may vary
Shelf life: 2 years
Storage: Seal and place in a cool dry place.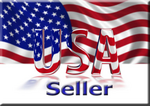 *Stock photos
*****PLEASE TAKE NOTE:I SEND YOUR ORDER VIA 1ST CLASS USPS AND DO NOT OFFER TRACKING OR A HARD COPY INVOICE TO KEEP YOUR COST TO A MINIMUM. I DO HOWEVER SEND YOU A FOLLOW UP MESSAGE WHEN YOUR ORDER IS PROCESSED AND MAILED.***