* Ribon Magazine *
Brand New, with all original gifts included!
From Shueisha Comics

Your choice of a Single issue, or a Monthly subscription service!
Pictures may take a few moments to load!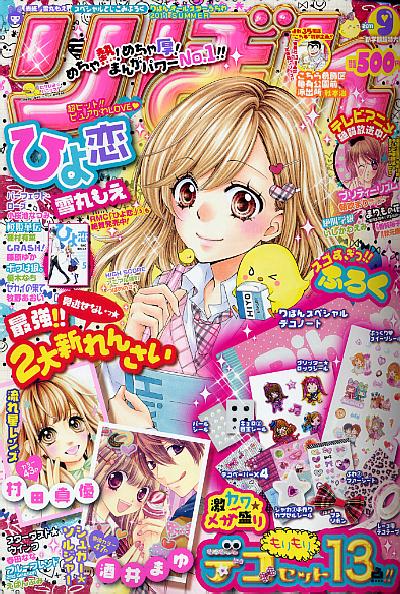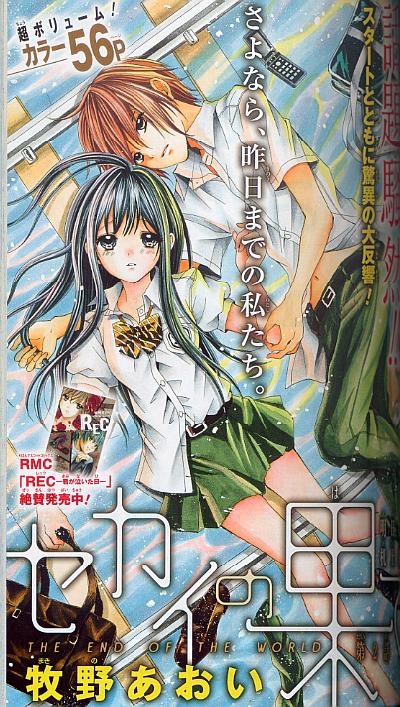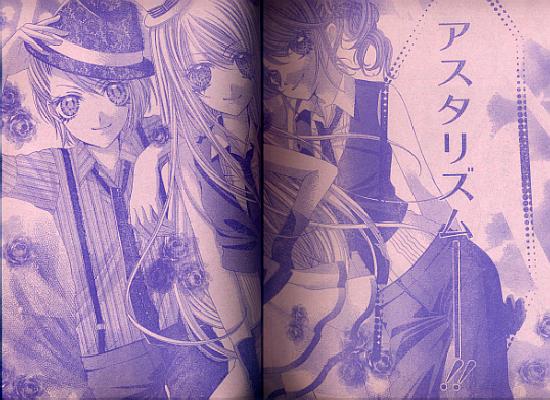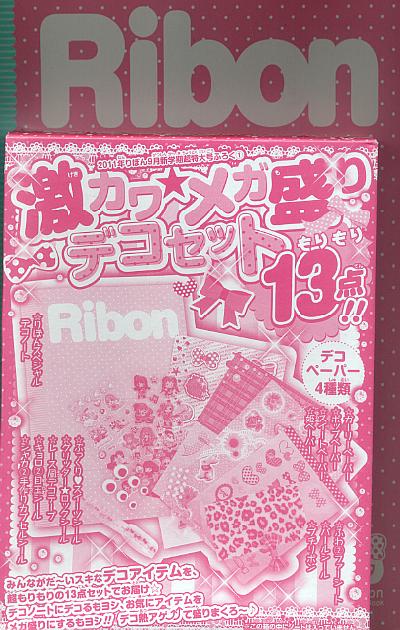 Incredibly Cute and Fun! A definate favorite! Very Nice, Near Mint, 7x10"inch, 400+ page Manga Japanese Comic. This is a really fun book! These medium quality scans really don't display the fantastic pictures in this book! More scans available upon request.

Ribon (り�ん) is a monthly Japanese shUjo manga magazine published by Shueisha. This magazine is so popular, it has been running since it was first issued in August 1955! It is similar to Nakayoshi and Ciao. The target audience is young girls, teens, and young adults, however, everyone will enjoy the cute stories!

Issues contain various stories printed on multicolored newsprint. ( The pink and purple pages look so cool; you won't see much plain black and white! ). This Phone-book size manga is usually more than 400-450 pages long.

Ribon selects only the best stories from current popular artists! Some of the recent feature stories have been written by hot manga-ka like Obana Miho and Arina Tanemura. You may recognize previous series like GALS, Chibi-Maruko chan, Max Lovely, Full Moon wo Sagashite, TimeStranger Kyoko, Penguin Brothers and more!

These monthly comics are distributed with a sackful of goodies (furoku) that range from small toys to colorful note paper, stationary kits, mouse pads, pencil boards and many other things, with the characters of various Ribon manga featured on them. Readers can also send in stamps for extra mail order gifts (zen-in) in some issues!

The most popular manga series from this magazine are later compiled and published in book form (tankUbon) under the Ribon Mascot Comics (RMC) label. But you will see every story right here many months before the books are printed!

Every month a new story line starts, several more continue from the previous month, and one or two may finish, so there is always something new to grab your attention!

This is the cheapest & most flexible subscription available anywhere!

You simply select the number of issues you want, and each month we will rush you the new releases!

For example, if you have never read RIBON, and just want to try it out, then select a quantity of one (1) book, and I will send you the current month's issue to enjoy! When you select more than one book, I will send you the current monthly issue available right now, and each new issue as soon as they are released! Your subscription can be as many months as you choose (no need to lock yourself into a full year like most sellers require!)

We will even remind you when to renew your order, so you don't miss any issues. No one wants to miss a chapter in the middle of a story line!

Due to the massive size of these books, and the super fast rate of release, we can't provide translations at this time. However, we will have translations available in the future for the most popular story lines when they are released in tankUbon book format.

Most books will arrive 2-3 weeks after release,.. if you want faster shipping, please ask before payment!

Don't miss this fantastic deal!
---
Some really great graphics here! These Manga are fantastic stories and perfect sources of unique anime clipart! Unless stated as new, most are used, but in Excellent condition, Near Mint!. I see NO signs of rips, tears, dogears, or water damage at all!
We provide Prompt Shipping and careful wrapping. Standard Shipping has been taking 2-4 weeks. Expedited Shipping has been taking 7-14 days. We will combine orders to save on shipping costs.
I have quoted the standard SAL (International Air Service 2-4 Weeks) and expedited AIR (similar to Global Priority 7-14 days). If you MUST have your package faster, you may also request the more expensive EMS (Global Express 1 Week or less).
If you really want to save on postage, feel free to ask for the cheaper MEDIA RATE postage. Most packages can be shipped via media rate for less than $5-10. However, you must agree to the very slow delivery time (6-8 Weeks or more).
---
Visit our Store for more great items!