** Zetsai 1989, Volume #3 **
English Translations Available Upon Request!
Pictures may take a few moments to load!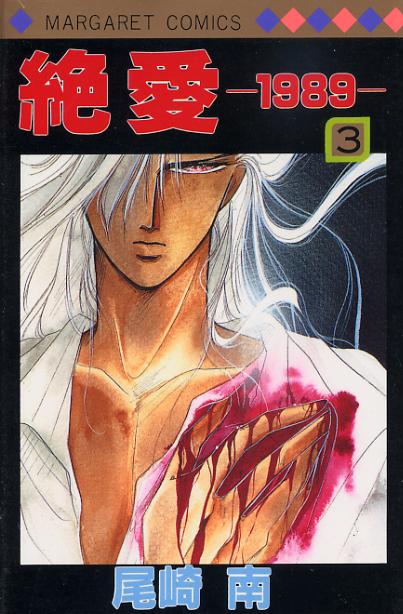 Very Nice, Near Mint, 6x8"inch, 200+ page black and white Manga Japanese Comic in flowing CLAMP styled graphics! These medium quality scans really don't display the fantastic pictures in this book! More scans available upon request. This book should be part of your collection!

. . . Zetsuai is the Sequel to Bronze.

The Story
It's about a famous idol singer named Koji Nanjo who falls in love with a girl that he had seen many years ago. He had remembered the fire in that girl's eyes when she played soccer and was so fascinated that he tried to find her all these years...

...only to find that it was boy. That boy's name was Izumi Takuto.

And that's when things get really interesting. As Koji gets closer and closer to Izumi, Izumi runs away from him and wants nothing to do with him. Even Koji's long time friend and 'manager' named Katsumi Shibuya was ordered to have Koji ended their relationship. In the end, Koji lets Izumi knows about his love and obsession for him; and if he doesn't kill him now, he'd never leave him alone because he loved him so much. Izumi, whose mother had done the same thing and was therefore scarred for life over this incident, does not know what to do. Izumi finds out later that he really did love Koji too.

Then, the story goes into another set of manga called 'Bronze' which is about Koji and Izumi's relationship getting stronger. But that doesn't bode well with anyone because this 'desparate or hopeless' love will surely not last, or so people think. As Koji's rich brothers try to take over Izumi and Koji's part of the inheritance...

..

.
---
Some really great graphics here! These Manga are fantastic stories and perfect sources of unique anime clipart! Unless stated as new, most are used, but in Excellent condition, Near Mint!. I see NO signs of rips, tears, dogears, or water damage at all!
We provide Prompt Shipping and careful wrapping. Standard Shipping has been taking 2-4 Weeks. Expedited Shipping has been taking 7-14 days. We will combine orders to save on shipping costs.
I have quoted the standard SAL (International Air Service 2-4 Weeks) and expedited AIR (similar to Global Priority 7-14 days). If you MUST have your package faster, you may also request the more expensive EMS (Global Express 1 Week or less).
If you really want to save on postage, feel free to ask for the MUCH cheaper MEDIA RATE postage. Most packages can be shipped via media rate for less than $5-10. However, you must agree to the very slow delivery time (6-8 Weeks or more).
---
Visit our Store for More Nice Items!