Ribcord Tailored Window Curtain Single Panel 84"x54"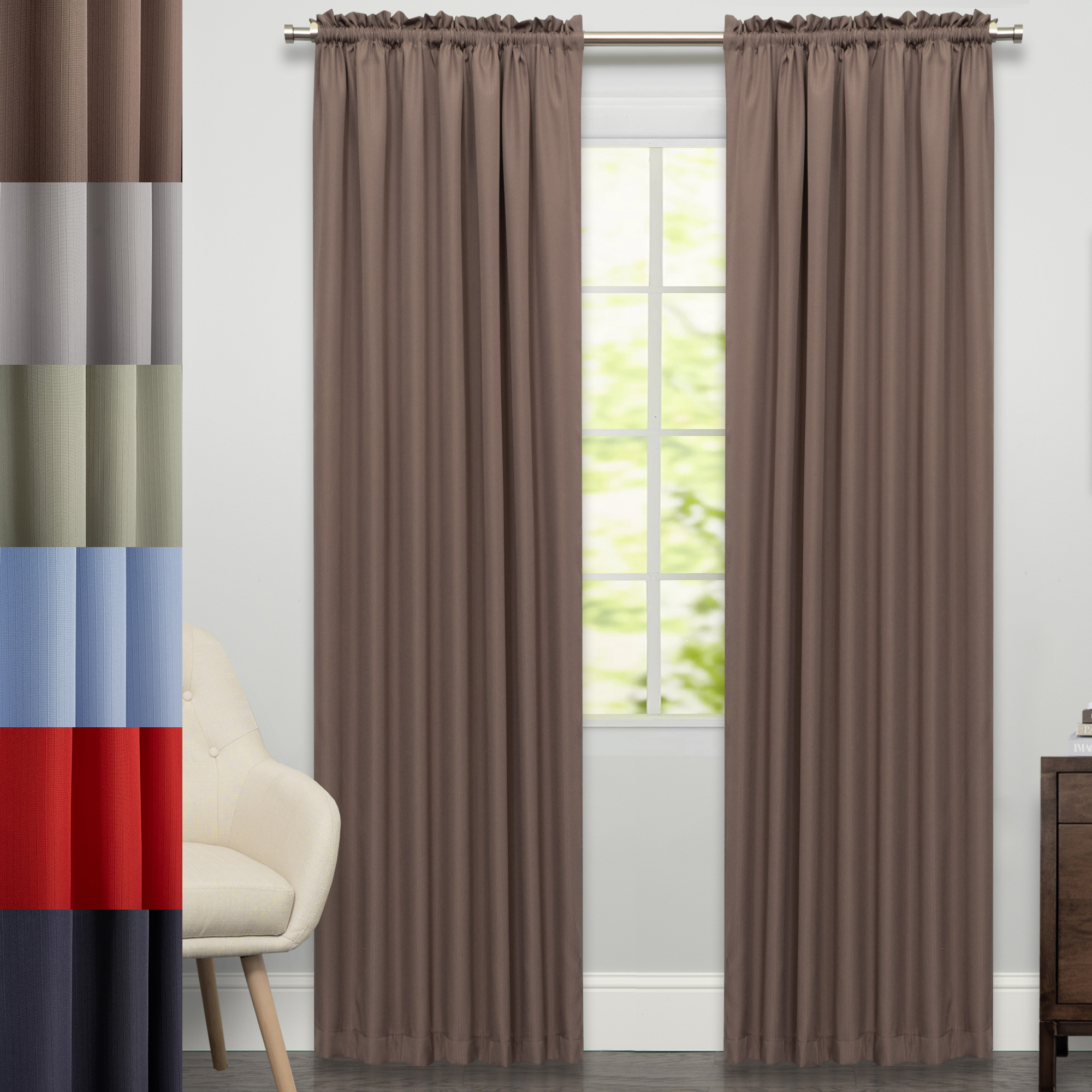 Product Description
The Ribcord tailored Single 84" window panel is perfect for any window that needs an extra splash of color. This opaque, solid color panel has subtle vertical ribbing.
Includes: One single panel
Material: Polyester
Style: Contemporary, Modern
Pattern: Solid color with Vertical Ribbing
1.5" Rod Pocket
Fabric Care: Machine wash cold water, gentle cycle, no bleach, line dry
Color: Black, Blue, Gray, Navy, Red, Sage, taupe, White
Length: 84"
Width: 54"
Payment Requirements
In order for your order to be submitted and fulfilled, we will need to verify your payment. Please confirm your payment via Paypal or by any means that are in line with policies. Upon receiving payment confirmation we will do our best to ship your order within one business day. We thank you for your cooperation and we hope to make this process quick and easy one.
What Separates Our Shipping?
We understand that an large part of customer service depends on quickly and efficiently shipping orders. For that reason we have incorporated a special software that integrates our inventory and fulfillment in one central location.
As we continue to add items to our catalog our software will make ensure that all listings, new or old, remain up to date with our active listings. Since we know you don't have time to waste, virtually all orders are shipped within one business day.
OUR STORE POLICIES
We offer a FREE standard shipping policy for all orders. After receiving an order, we ask that customers contact us within 30 days- if any item needs to be returned or replaced for whatever reason we will be happy to assist you. The quicker you can inform us about your order, the quicker we will be able to resolve the problem.
For most cases, we are prepared to offer money back or item exchange, as per to request of our customer. The buyer pays for return shipping.
Sweet Home Deals
What We're About
Our mission is simple: to help you create the bedroom and bathroom of your dreams with the highest quality bed and bath accessories. That was our focus when we opened our family-owned business in 1995, and it remains our number-one priority today.
A Different Approach
Our unwavering commitment to quality starts at the very beginning, when our products are made. Since we manufacture nearly everything we sell, we're able to insist on using only the best designs and materials. And since we've cut out the middle man, we can accommodate retail and wholesale customers, domestic and international orders, all while keeping prices reasonable.
Unmatched Selection
Whether you're shopping for luxury bedding and alternative down comforters or designer shower curtains and bath rugs, we've got you covered. Our large inventory is constantly growing, so we have something to fit every sense of style.
Unparalleled Customer Service
We want you to be 100 percent satisfied with your purchases, and we pride ourselves on offering the best customer service in the business. Whether you're calling with a simple question or telling us about your experience with one of our products, we strive to give each and every customer an efficient, personal experience. And since we know you don't have time to waste, virtually all orders are shipped within one business day.
Our Hometown
Our headquarters are in Brooklyn, New York, in the heart of a thriving arts and culture neighborhood. On every corner you'll find artisans and designers who, like us, are passionate about what they do. It's this environment that helps inspire us to continue innovating and creating.
Contact us anytime through messages and we will reply as soon as possible during normal business hours.
Store Newsletter
Add Sweet Home Deals to your Favorites and receive our e-mail newsletters about new items and special promotions.