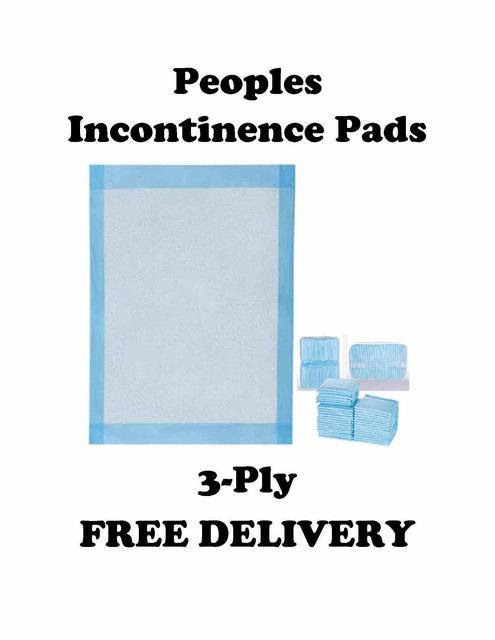 Peoples Economy 3 ply Incontinence Pads
200 Pads 23x24" Incontinence Pads
People Pads are disposable underpads with non-woven facing is soft against skin.

Absorbent material helps contain fluid, and the polypropylene backing helps keep underpad in place.

Wide variety of sizes and weights available to meet every budget and need.

200 pads per case

Avg. Weight 24 grams

FREE DELIVERY!

Also available in 3 other popular sizes 17x24"-23x36" and XL 30x30"
FREE SAMPLES UPON REQUEST-ASK AFTER CHECKOUT