Ancient Roman Coin
VALERIAN, Senior
Thessalonika, Macedon mint.
VALERIAN I

253-259 AD

Æ (Bronze) 23 mm, 5.14g. MACEDON, Thessalonika Mint.

Obverse:  AYT K OYA?EPIANOC (or similar) Radiate, draped, and cuirassed bust of Valerian to right.
Reverse: ?ECC?????KE?N B N?( or similar) standing left holding palm over shoulder and small Kabeiros figure in outstretched right hand--The god Kabeiros is similar in appearance to Dionysos and the rites of his cult were likely similar to those of the Dionysian mysteries.

Ref. Moushmov 6863.  XF, olive golden patina.  EXTREMELY RARE! ~ no examples on coin archives, acsearch databases or wildwinds!

~~~~~~~~~~~~~~~~

OUR GUARANTEE: All illustrations are of the actual item offered. The authenticity of all pieces is fully guaranteed. Any item ever shown otherwise may be returned unaltered for full refund less shipping. Additionally, If any item purchased is not to your satisfaction you may return it unaltered within 30 days of purchase for a full refund less shipping. We also guarantee absolute discretion and confidentiality in all transactions.
© Copyright 2016-17 ZEUS GALLERY ID zeus_gallery .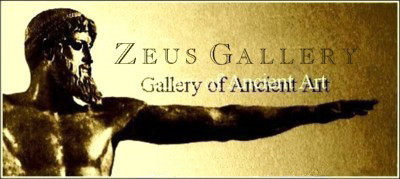 Images are not actual size ~ Please see description for actual measurements.
Click here to view my other auctions.