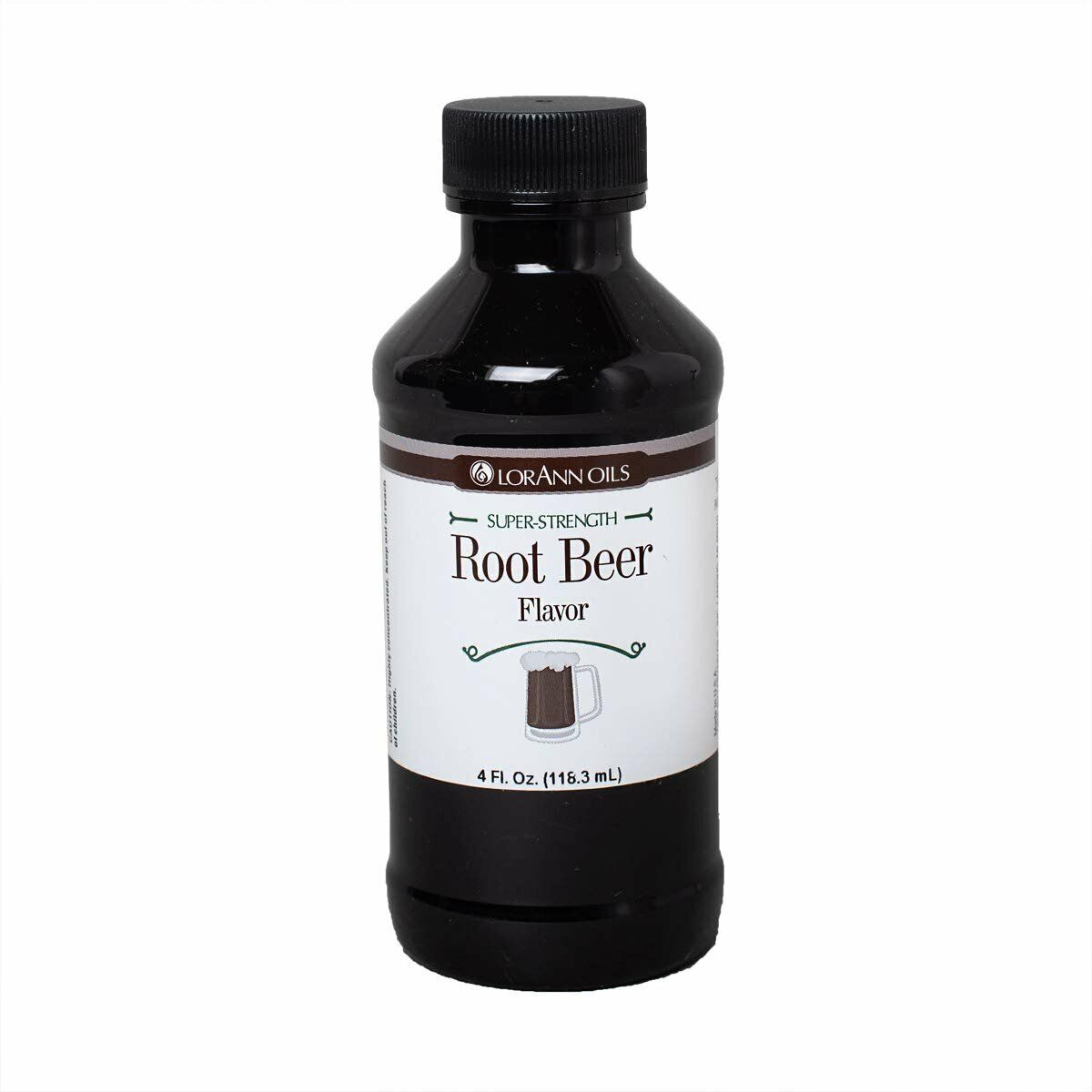 LorAnn Super Strength Root Beer Flavor, 4 ounce bottle
Quality You Can Trust - Family-owned and operated since 1962, LorAnn has been selling professional quality essential oils and flavorings to businesses and home consumers for over 50 years


Roor Beer an old fashioned favorite that blends the flavors of vanilla, molasses, licorice, and anise into a delightful taste. This distinct flavor will remind you of a frothy, cold drink on a hot summer day or a candy barrel candy from Grandma's purse.
A little goes a long way! LorAnn's super strength flavors are three to four times the strength of typical baking extracts.
When substituting super strength flavors for extracts, use ¼ to ½ teaspoon for 1 teaspoon of extract.
Typical uses: hard candy, general candy making, cakes, cookies, frosting, ice cream and a wide variety of other baking and confectionery applications.
Kosher - Gluten Free - Made in USA
We are official retailers of LorAnn Oils Products. You can purchase with confidence that your items will be the freshest and handled as carefully as you would. Our items from LorAnn are usually just off the production line since we buy in such large amounts. This ensures you will see some of the longest shelf life in the industry.
Fast and Free Shipping
You're already purchasing the item. Why pay additional for shipping, especially slow shipping? We get your order shipped out within 1-business day and delivered to your doorstep as quickly as possible.
Competitive Pricing
With our dynamic pricing model, our prices are always competitive. Our prices are some of the lowest that you will find on the internet. Rest assured that you're getting a good deal when purchasing with us.
60-day Money Back Guarantee
We are committed to making sure that you leave this transaction satisfied. If you're unhappy with the product for any reason, you may return it back for your money-back or a replacement within 60 days. No questions asked!