All sincere offers are always considered. Never feel you are insulting us by offering less than Buy It Now if you are in genuine need and truly can't afford it. The High Priestess will confer with the Spirits to see if your offer should be accepted and I will let you know their response shortly thereafter.
 Read Emails fromer's Below Who Testify that Amanda's Magick IS real, check our 100% positive Feedback Comments for even more new testaments. 
*100% Positive Feedback* member since 9/23/01 *Always Selling Metaphysical*
Now you can have THE most ancient and MOST POWERFUL Coven in the world assist you with spell that will bring you the great wealth & respect that you desire and deserve!



This sale is for the most powerful Billionaire Riches Ritual. It will be cast by the most powerful Coven of Witches to ever exist for over 1000 hours! It is at a special price and the first time ever offered at a fraction of the usual cost of $100,000 and priced less than our cost of supplies.
If you are seeking the wealth and status that only Billionaire status provides, THIS is the spell that WORKS. Check out our feedback - 100% positive our entire 9 years here and we have ONLY and ALWAYS sold METAPHYSICAL ITEMS: SPELLS & SPIRIT INHABITED VESSELS.
 Most of you already know of High Priestess Amanda's work and special relationship with the Faerie world including her highest honors approved by the Seelie Court and which have never been granted to any other mortal.
Most of you also know that Amanda passed over to the other side not too long ago but has continued to work with her Coven, Stregas di la Luna Piena (Witches of the Full Moon), from the Other Side. Together, all Coven members throughout the centuries continue to work their Magick to benefit the world. All of our spells have the power of over 3000 of THE most powerful witches to ever exist casting them for you. Under the guidance of Amanda and all High Priestesses to ever live and conduct great Magick, we offer you this VERY special spell that will bring you Billionaire wealth & respect you deserve. If you are seeking the lifestyle of the rich and famous that only a Billionaire's income provides, then THIS is the SPELL FOR YOU!
As this Spell is of White Light Magick, it ONLY brings you the great wealth that you can handle WITHOUT any harm or danger to you. Black Magick Spells are out there but BEWARE! If you are unfamiliar with the story of THE MONKEY'S PAW, then read it. Black Magic can bring quick results but delivers only for the short term and it ALWAYS brings much pain, destruction and, very often, death. Be confident, if you wish to attract great wealth & respect in the safest possible way, have the Coven cast this spell for you NOW!
The spell listed here is cast daily for 26 full weeks. It's then cast twice a week for an additional 26 weeks.  If you REALLY WANT TO ACHIEVE BILLIONAIRE STATUS, then this spell is for you!
FOR GREATEST STRENGTH we add
FULL MOON POWER SPELL CASTING to this at NO EXTRA COST!
This adds greatest power & speed to this spell.
Please click on Other items to find our other current auctions.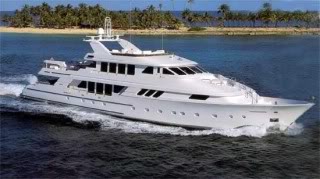 With this sale, the Coven will cast THE most POWERFUL spell for Billionaire Wealth & Respect. If this is what you're seeking, you MUST get this spell.
 For those unfamiliar with our auctions and High Priestess Amanda, please take the time to read below.
Amanda bequeathed her belongings to her dear friend, Ms. Pei, who is also wiccan and a psychic medium. As most of you know...
Ms. Pei is elderly and has no need for most of Amanda's belongings and has asked that I help to get her possessions and Magick spells out to her still living soul mates and to those who have a true interest and an understanding of the paranormal and psychic phenomenon.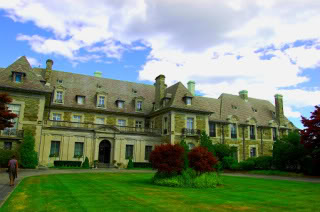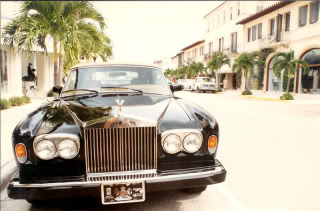 So... Here is the MOST POWERFUL BILLIONAIRE SPELL! 
It's a VERY rare & unique spell, as the Coven is the oldest in the world, they have perfected it beyond comparison. 
 I've had great success from Amanda's Magick as have otherers!
One fellow won over $50,000!! - Read our Buyer feedback. I have an email from him & others who attest to Amanda's Powerful Spells! Here's just a few...
100% Positive Feedback ALWAYS. Member since Sep-23-01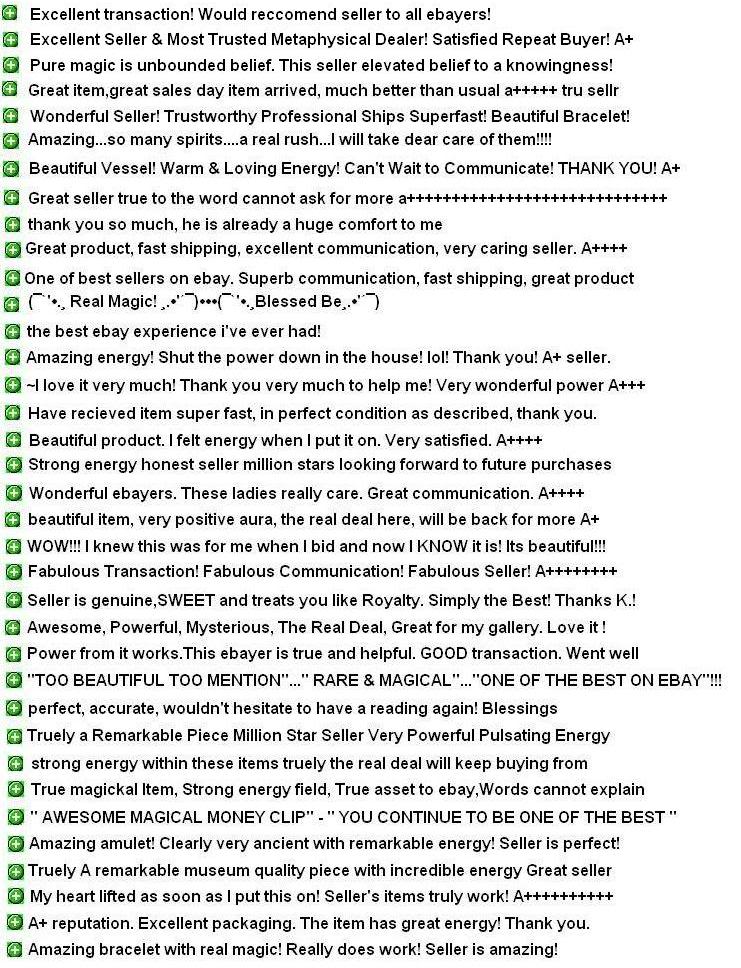 Just a few of our emails:
Dear Kat... The Blessing and Spirits have definitely helped my father. I found out Friday morning that he had had a stroke this past Wednesday. Wednesday night is when the crystal and ring arrived and I asked the spirits to help him. It took 2 days to diagnose him because he was already speaking the next day and had apparently slept through the stroke. Not only is it amazing that he was speaking again that quickly, but he has already started walking(with help) and was moved out of the ICU last night. Thank you for making these items available to me and for the Blessings. Please feel free to post this anywhere as a testimonial as well. I will talk to you soon. Much love, RP


hi Kat. Is fine I will leave you feedback now... Many good things start now coming in our favor.I know I can trust in you. Please say thanks for all to everybody. Blessings, JB


Hi Kat! Thank You for my charm.I love the Tiger and within a month I received a job.Very Cool. JA


Dear *kat*3, Im very excited on my side I feel is working well also many thanks. Regards.


Hi kat im susan. It's really sad that i can't leave you a feedback! i didn't know that erase the purchases that the members done and i didn't know that has limited time to feedback and says: This item number does not exist" and says the time limit for leaving Feedback has expired".  Anyway here is the feedback that i was trying to write!
Great seller recommended! Lovely item!!Thanks for the great product and fast packaging AAA+++
Thank you! sc
Hi Kat.
I did love my charm, I even received a job soon after delivery. I enjoyed doing business with you. Thank You, Judy
Hi Kat:) How are you doing? I finally did the invocation last night of the full moon at 99% full:) And wow what feeling of power I get with my ring last night, it is very HOT today and seems to be working very well with me. I just also won another $100.00 off a 2 dollar scratchers ticket today:) and then $5.00 off another one:) Im so happy now:) Thank you Kat and Ms.Pei once more:)You guys are like family to me now)I will keep you guys updated on my events from my spirit family:)Love from JP:)
hey there Kat how are you? and how was your 4th of july? mine was good but had to work. guess wat i think my money charm of 77 spirits and djinns is working. first i won $100.00 off a lottery scratcher and now today we just got an unexpected sum of money in the mail. I got a check for $115.98. this is so cool. I am speechless now that your items truly do work. i am a believer now. Thank you so much for helping me.i will definitly order the 3rd eye spell next:) JMan
Kat.... I don't know how to meditate, so I only close my eyes and try talking to them.. I said that I was really glad they're by my side.. And keep on helping me.. I went to casino today.. I mean to earn it slowly.. So I closed my eyes and said.. Please djinns n khodams.. Everyone pls be with me.. pls don't push urselves too hard.. I won't ask much.. And thank you so much for being here.. Kat.. I can't help but to tell u how blessed I am.. I won 375 so I decided to let them rest and go home.. I don't
want to push them too hard.. But a voice in my head told me as I am waiting for the bus, I play slot machine.. And 1 of them scolded me in my head for wanting to put 30 bux in.. And it said just put 20 in and keep ur faith in me! So I followed.. And was like.. Ehh.. W/e.. I'll just believe.. I pressed 2x.. And I got 1k jackpot kat.. 1k.. I'm going home with 1375 kat.. Omg.. I'm so so glad.. So I closed my eyes and told them how grateful I am.. Even though I can't feel or see them, I know they're here with me.. I am really grateful.. Please let
me know if I need to do anything else.. I'm so grateful.. Thank you so much kat.. :) Stephanie.
hi kat.. if u cant answer it is ok.. i won 600 bux yesterday and took my winnings home.. ur charm worked so good.. :) i'm looking forward to continuing until i get back all my money.. of course, slowly.. thanks for everything kat.. blessings.. S.T.
Hi.... Thank you! The stones are already bringing a lot of energy into my home even though I've not invoked the spirits. Dowsing confirmed that they are
already here. And I had some 'tapping' on one of my wine bottles last night. :-) P.M.
hey there how are you today:) i am so excited i bought a lotterty scratcher it was a 10 dollar one and i won a $100 while wearing the charm pendant. you r truly magnificient friend to me. u are truly a very good friend to me i am so happy:) JM
...I am actually experiencing the energy from the spirits being bound to the stones and the actual spirits themselves.... And this is interesting to know...seems Amanda has already been to my home. I have not seen her, but I've seen her movement and guardian angel confirmed this. Pam
how are you?:) i will definitly leave a follow uo to my original feedback. ohh i have to tell u this, i just recently did the best djinn and spirit invocation and boy was i in shocked to feel the powers of the djinns and spirits of my vessel and i did have to do it a 2nd time because i messed up the 1st time and finally did it right the second time.  JP
Package received, Monday afternoon, safe and sound. Invocation completed.
The vessel was even more beautiful in person than in the photos ....sure it needs some care, but nothing that some silver polish won't take care of.
When i picked up the package, i could sense the powerful spirits attached to it. It felt very powerful, and warm.  Ms Pei may be right, some of the spirits do seem VERY familiar. The feeling here now is like returning home after being on a long trip. My college dorm-room now feels like home, which is kind of strange, it never has before. The only way i can describe it, is a "family atmosphere", stronger than anything I have felt since I was 6, at my Grandmothers place in Washington State.Please thank Ms Pei for listening to the spirits, and offering this spirit vessel to me. blessings, FJT
hello, how are you ? since i bought a 3rd eye spell from you, i feel like my psychic ability has been increased but the question is how to use it ? that is what i do not know. can you please help me and give me an example of how to apply my ability and how to use it ? I really thank you for your time and support.
Thank you. RP
Hello Kat, How are you these days? The first half of my break is almost over and I feel like I have been quite unproductive over the break, haha.... 
I don't know if this is the effect of the General Intellectual Performance Spell but starting about two weeks ago I suddenly learned how to write mirror language in English. It is really amazing to me because I've never practiced writing it and all of the sudden I learned how to write it at a relatively fast speed... I don't even have to think about it and my hand writes it automatically!  
Another thing is, if you have read my email of me telling you about this girl at school and asking you if there are love spells available for my situation, I want to know what you and the High Priestess think. My current budget to spend on love spells is around $       ....I think there is still chance for me and Catherine to become lovers and I don't want to give up the chance yet... That's pretty much about it for now... Yours, CK

Thanks so much for all your help. Your emails makes me relax and calm. it was a nice help. whenever i need help, you always have helped me that is the reason i am sticking with you and willing to buy more stuff from you. i am looking forward for it. Thank you.
Hi Kat*3
 Greetings, Just want to let you know that my daughter won a scholarship to attend music classes by a world renowned maestro.
something positive is starting to happen, Thanks to the High Priestess and  you. Sincerely, N. J.
Hi Kat,
Sorry just came back from a 3 weeks holiday.. The love spell (potion) is great! totally in love with it. Thank u so much. I would like to order another bottle from u but realised that it wasn't on ur auction page . Do u still have that in stock? anymore strong love spell that u recommand ? thanks V.T.
Dear *kat*3,

=] so I had a strong feeling you were going to have a message for me, a day before yesterday while meditation, i'm guessing all the spirits that made their self known to the high preistes made their presence known to me as well. it was bout 3 or so in the morning the room was pitch black and all i can see is ALOT of colorful orbs, it was alot more then 20 it was like i had stars in my room, it was very beautiful...... Thank you for the message!!, Have a wonderful day Kat =] - gm
Aloha!
I've just received the doll the other day, and I'm already IN LOVE WITH HIM!!! I got to sleep with him next to my bed, right next to my head on my pillow. He was softly breathing in my ear all night! So PRECIOUS & LOVING! Had some questions... is he a FAERY or a UNICORN SPIRIT? Is there MORE THAN ONE SPIRIT within this vessel? I think I hear at least (2) voices from the doll, maybe more? Heard his NEIGH! :) Does he invite FRIENDS over to play with? How do I care for the VESSEL, which he resides within? He is so VERY WARM & COMFORTING... just like my favorite PJ's... Don't want to take him off or be without!!! THank you so much for sharing his WHITE~LIGHTED SPIRIT with me! I will be anxiously awaiting your reply!   In Light & Munay (Love), Shari

Hi Kat!
I'm hoping this email finds u & Ms Pei doing well. I want to tell u about something that happened on 2NOV09. We were on our way to a doctor's appt an hour from here. We were almost half way there & my hubby was going 75 mph. The steering wheel was horribly shaking & then the back driver's side tire's radial well some it flew off & the other stayed on & literally shattered the side mirror, dented/seriously damaged the largest portion of the driver's side of the truck, the tailpipe got smashed closed. I hady djinns ring on when all this happened. Technically, we should had went into a rollover (many rollovers) but Chuck was able to carefully get us over to the side of the road. There was alot of traffic out (especially semis) & until we got stopped, everyone stayed way behind us. I believe that if it wasn't for my djinns, we wouldn't be alive today. You would NOT believe what it did to the paint job but I told Chuck that the important thing was our lives NOT the side of the truck.......I can assure u that we were well protected. I hadn't shook from fear like that in years. I was almost killed in a rollover accident back in 92. I still haven't gotten over that one but I'm just grateful I had this ring on. You are more than welcome to publish this if u choose to. I forgot to tell u....there was still air in the tire when Chuck went to change it. It didn't blow out like most would had. I had a tire blow out on me yrs ago & everything that happened on the 2nd EXCEPT the blow out...happened. Thank u to u, Ms Pei & Amanda!!! Bless You all!!!     Kathy
Merry Meet!
It's good to see you back ! I've been periodically checking your listings since purchasing an item from you last year. You are one of few authentic metaphysical sellers out there (in my experience). Thanks for the joy you spread.
Blessed Be,
J.R.
I am sorry to disturb you but I had the most amazing dream last night. For the last couple ot weeks I have been having dreams about numbers that were correct but was only the previous drawing. I thought that was great because to be dreaming soo soon since we started is great and I remembered that you said that it may not be accurate during 1st part of the month. Anyway, last night was great! There were numbers everywhere and they were all bunched up. Then all of a sudden I knew in that I needed the numbers and I was aware of the lottery spell........ It soo cool! Let the high priestess know and tell her thank you. It is starting early and I need to learn how to control it. I guess I got a whole year to learn. Im soo excited! TS