1998-2020 Toyota Lexus Camry Prius Rav4 DOOR AJAR LAMP SWITCH 84231-46020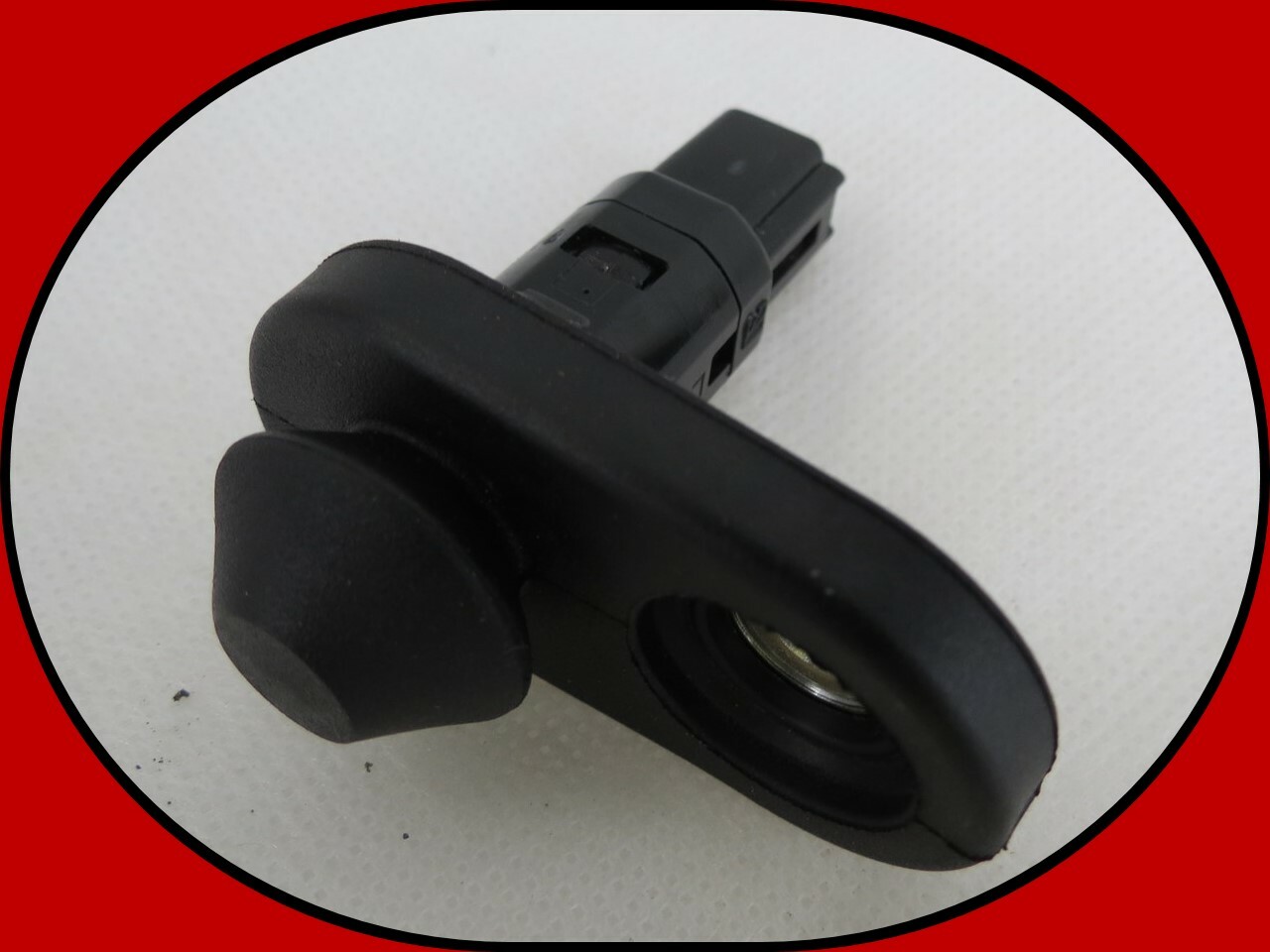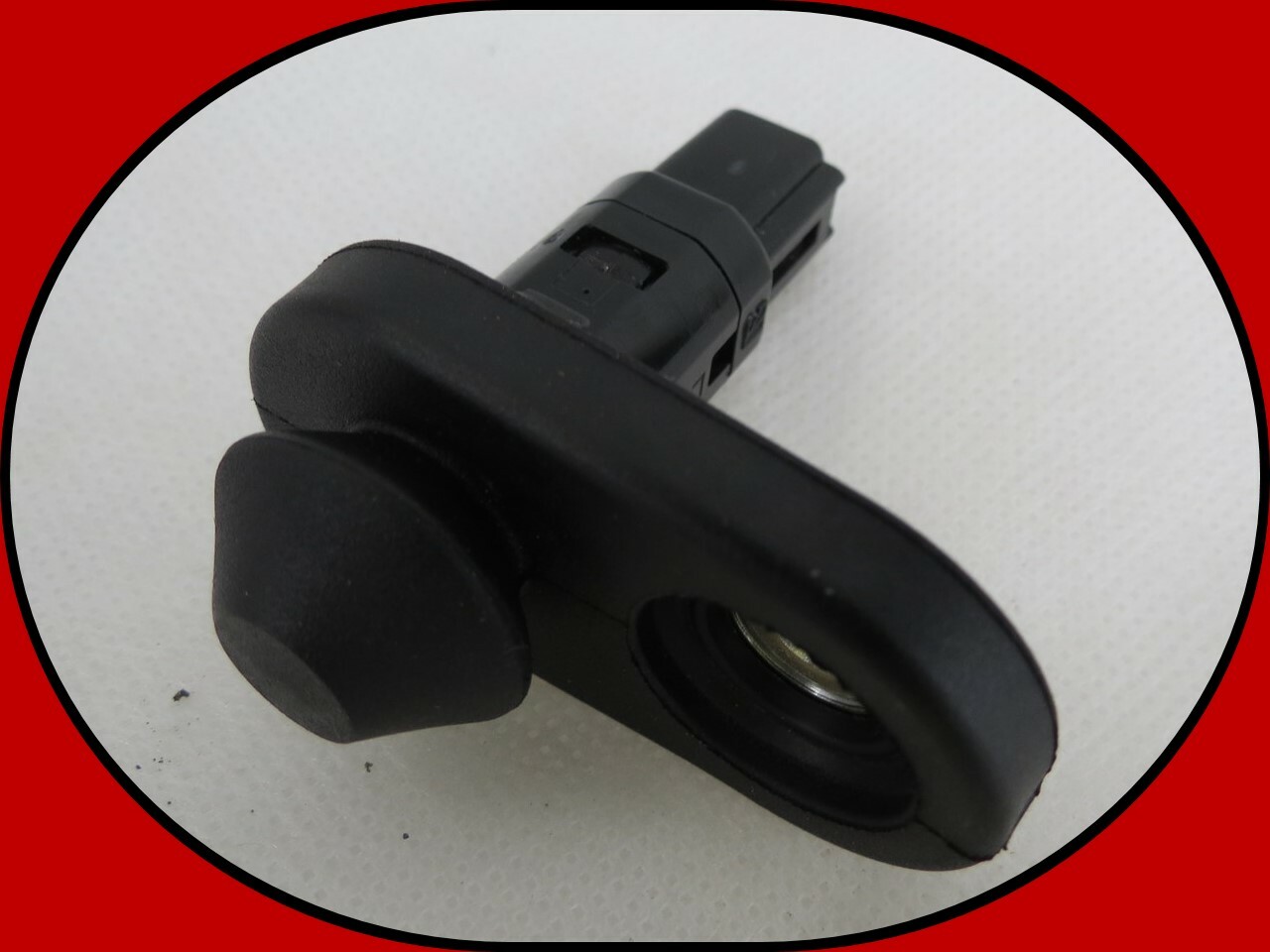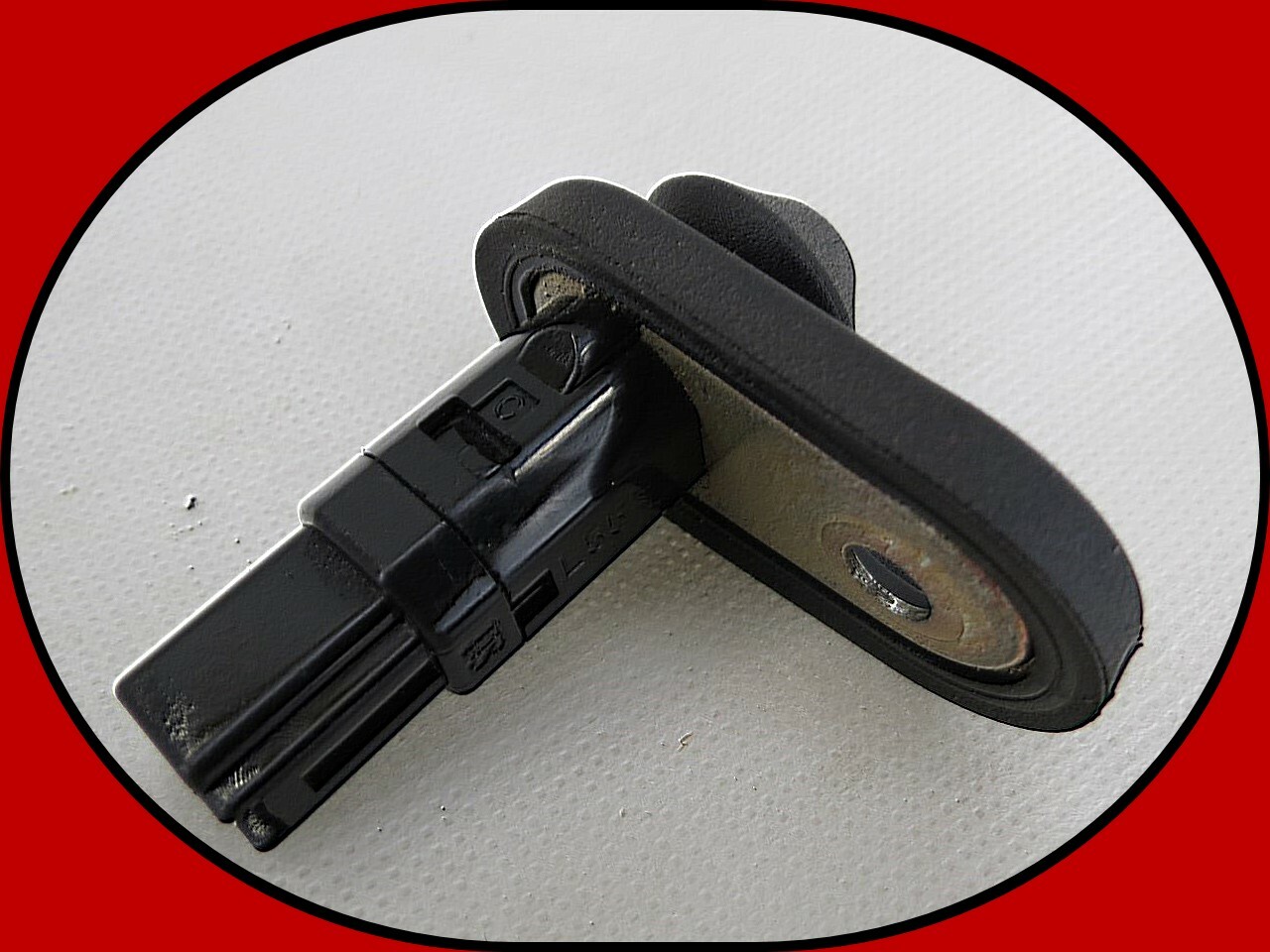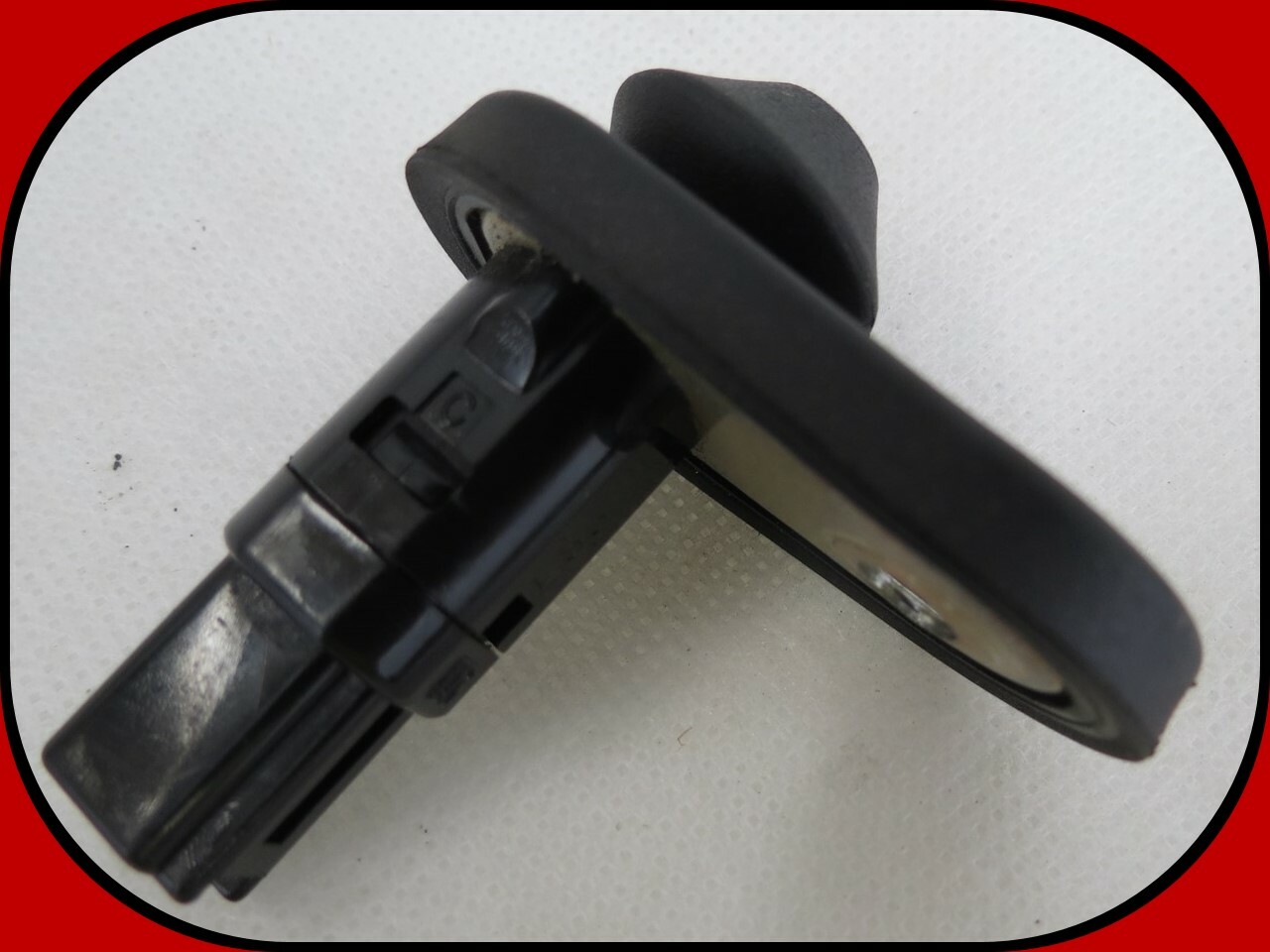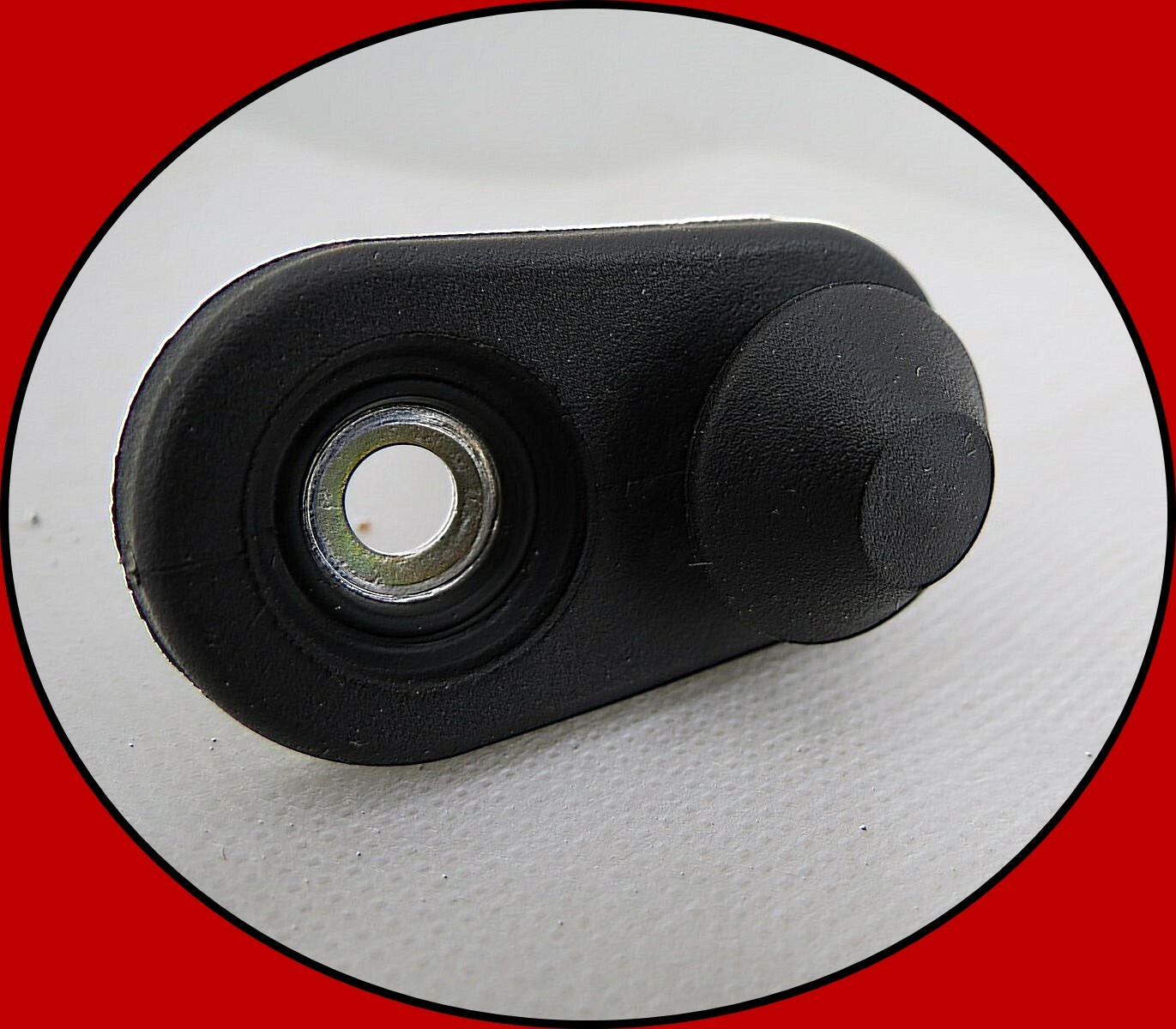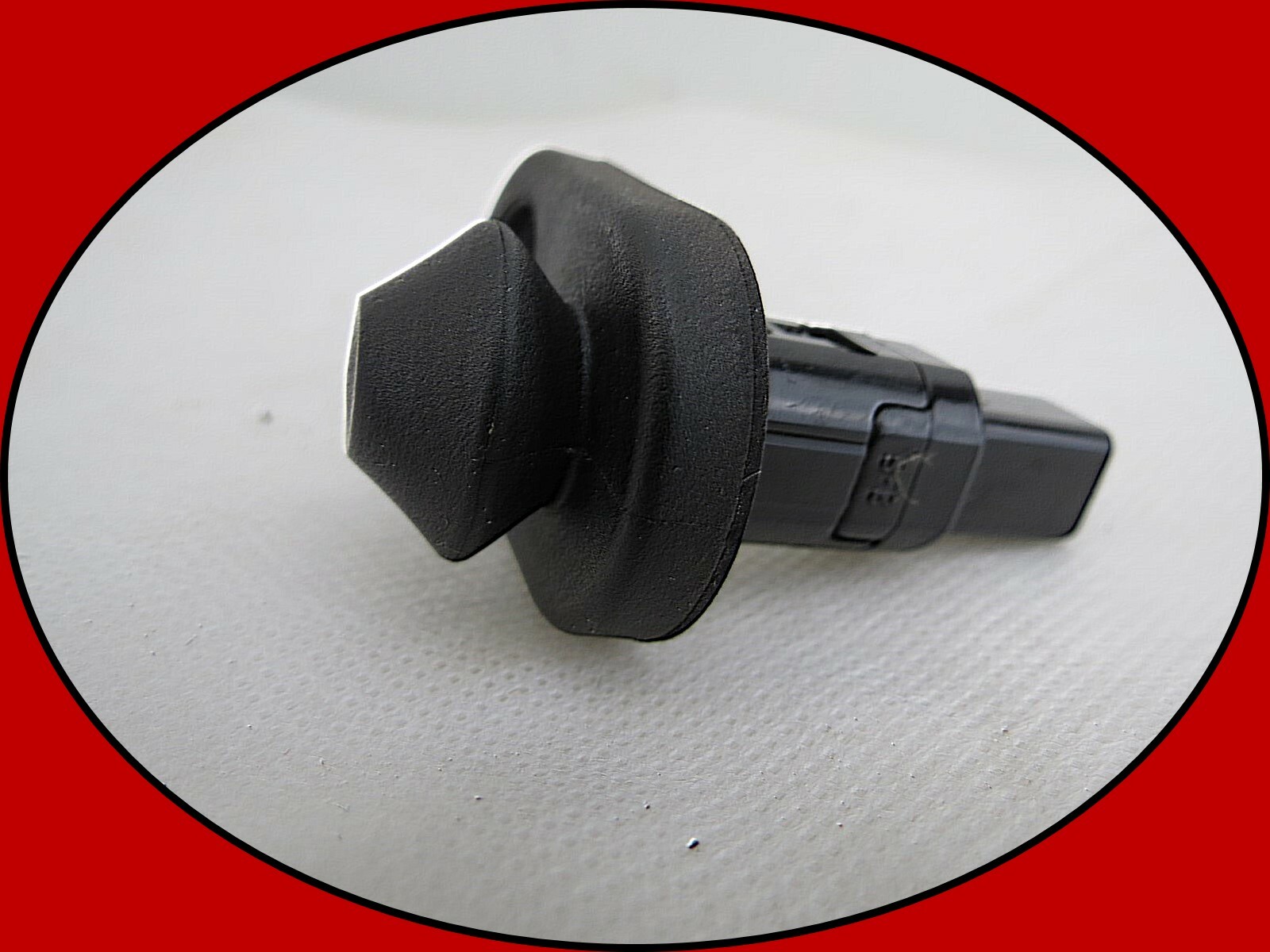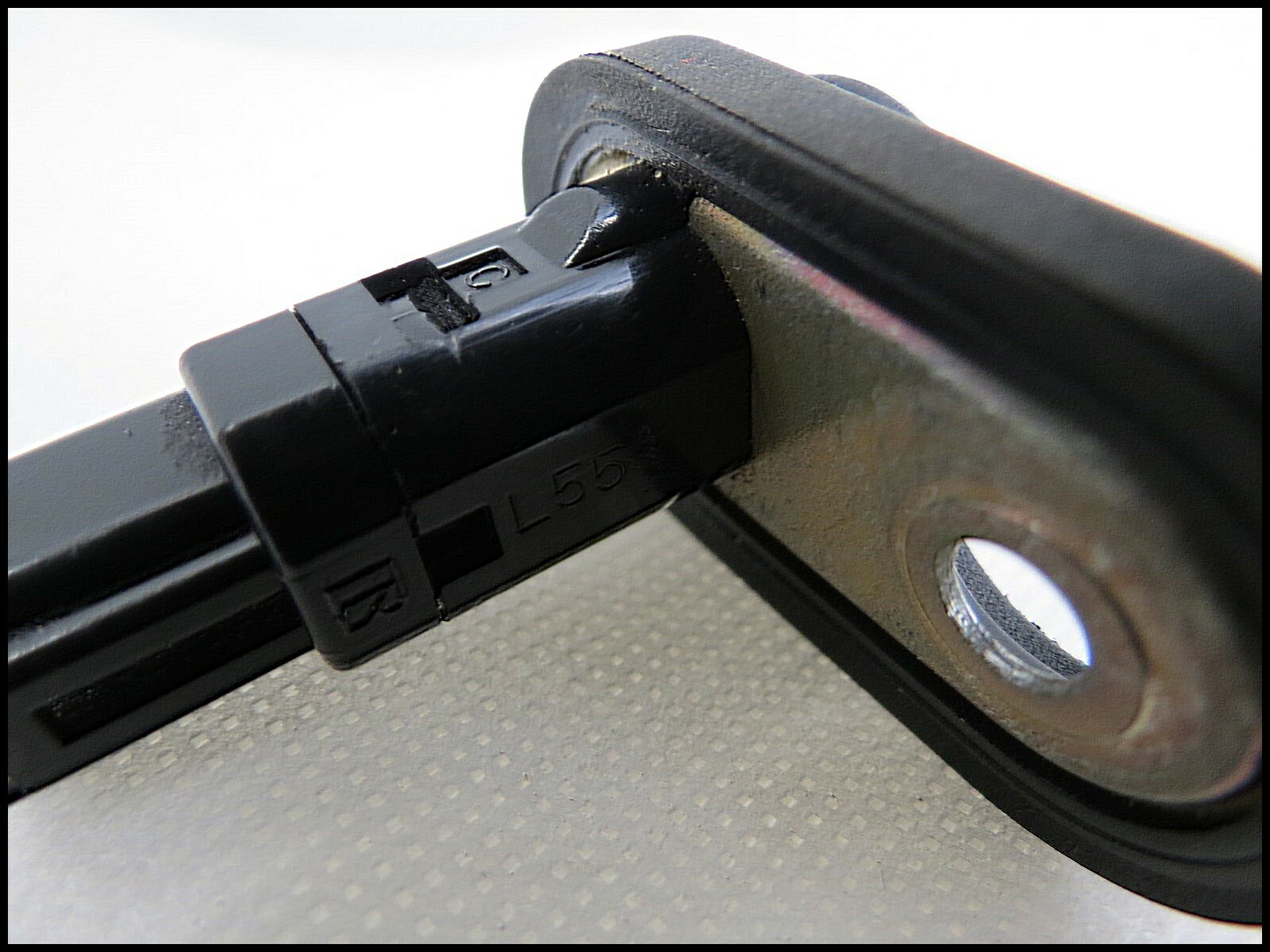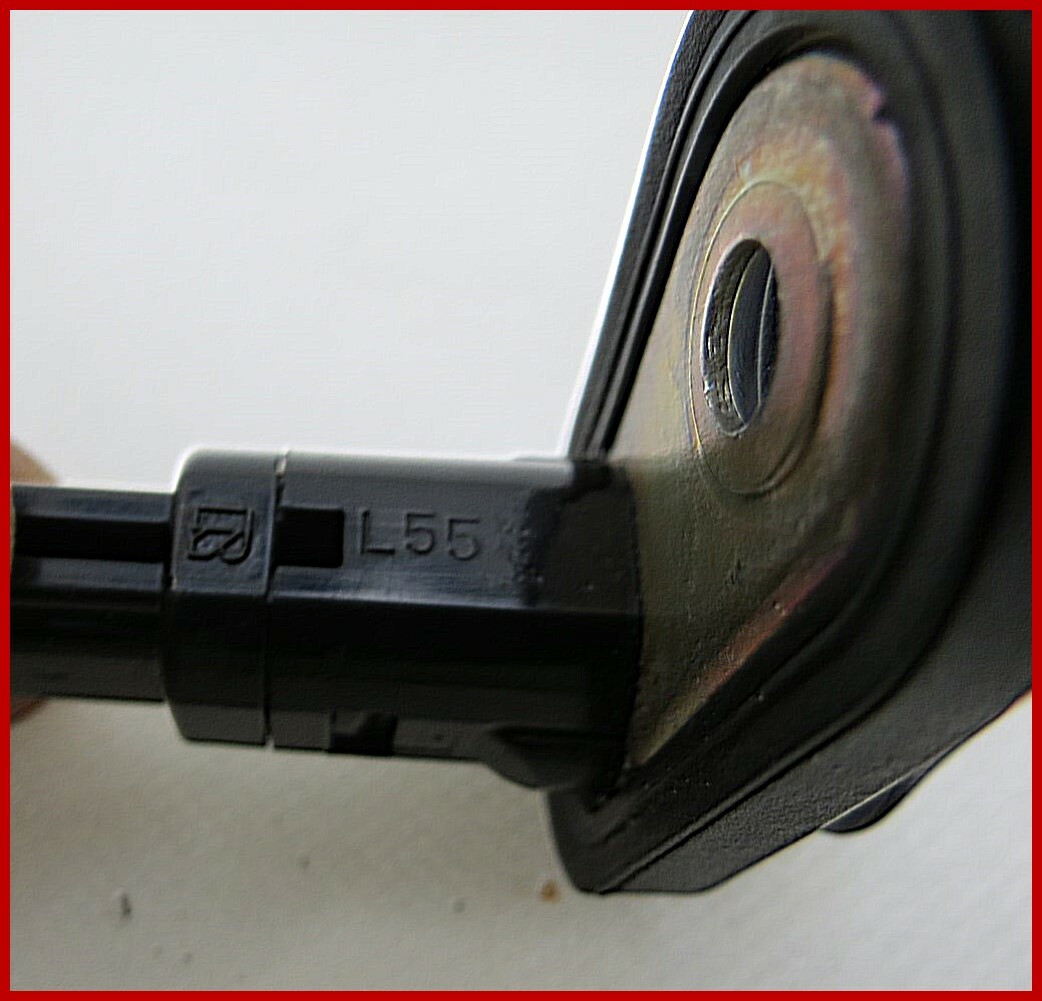 Good working condition. Clean, Tested


| Make | Model | Year | Trim | Engine |
| --- | --- | --- | --- | --- |
| Toyota | Prius | 2009 | All | All |
| Toyota | Prius | 2008 | All | All |
| Toyota | Prius | 2007 | All | All |
| Toyota | Prius | 2006 | All | All |
| Toyota | Prius | 2005 | All | All |
| Toyota | Prius | 2004 | All | All |
| Toyota | Prius | 2010 | All | All |
| Toyota | Prius | 2011 | All | All |
| Toyota | Prius | 2001 | All | All |
| Toyota | Prius | 2003 | All | All |
| Toyota | Prius | 2002 | All | All |
| Toyota | RAV4 | 2001 | All | All |
| Toyota | RAV4 | 2011 | All | All |
| Toyota | RAV4 | 2010 | All | All |
| Toyota | RAV4 | 2009 | All | All |
| Toyota | RAV4 | 2008 | All | All |
| Toyota | RAV4 | 2007 | All | All |
| Toyota | RAV4 | 2006 | All | All |
| Toyota | RAV4 | 2005 | All | All |
| Toyota | RAV4 | 2004 | All | All |
| Toyota | RAV4 | 2003 | All | All |
| Toyota | RAV4 | 2002 | All | All |
| Toyota | Sienna | 2011 | All | All |
| Toyota | Sienna | 2010 | All | All |
| Toyota | Sienna | 2009 | All | All |
| Toyota | Sienna | 2008 | All | All |
| Toyota | Sienna | 2007 | All | All |
| Toyota | Tacoma | 2011 | All | All |
| Toyota | Tacoma | 2010 | All | All |
| Toyota | Tacoma | 2009 | All | All |
| Toyota | Tacoma | 2008 | All | All |
| Toyota | Tacoma | 2007 | All | All |
| Toyota | Venza | 2009 | All | All |
| Toyota | Venza | 2011 | All | All |
| Toyota | Venza | 2010 | All | All |
| Lexus | ES330 | 2004 | All | All |
| Lexus | ES330 | 2005 | All | All |
| Lexus | ES330 | 2006 | All | All |
| Lexus | GX460 | 2011 | All | All |
| Lexus | GX470 | 2003 | All | All |
| Lexus | GX470 | 2009 | All | All |
| Lexus | GX470 | 2008 | All | All |
| Lexus | GX470 | 2007 | All | All |
| Lexus | GX470 | 2006 | All | All |
| Lexus | GX470 | 2005 | All | All |
| Lexus | GX470 | 2004 | All | All |
| Lexus | HS250h | 2010 | All | All |
| Lexus | HS250h | 2011 | All | All |
| Lexus | HS250h | 2012 | All | All |
| Lexus | IS300 | 2001 | All | All |
| Lexus | IS300 | 2005 | All | All |
| Lexus | IS300 | 2004 | All | All |
| Lexus | IS300 | 2003 | All | All |
| Lexus | IS300 | 2002 | All | All |
| Lexus | LX470 | 1998 | All | All |
| Lexus | LX470 | 2007 | All | All |
| Lexus | LX470 | 2006 | All | All |
| Lexus | LX470 | 2005 | All | All |
| Lexus | LX470 | 2004 | All | All |
| Lexus | LX470 | 2003 | All | All |
| Lexus | LX470 | 2002 | All | All |
| Lexus | LX470 | 2001 | All | All |
| Lexus | LX470 | 2000 | All | All |
| Lexus | LX470 | 1999 | All | All |
| Lexus | RX330 | 2006 | All | All |
| Lexus | RX330 | 2005 | All | All |
| Lexus | RX330 | 2004 | All | All |
| Lexus | RX350 | 2014 | All | All |
| Lexus | RX350 | 2013 | All | All |
| Lexus | RX350 | 2012 | All | All |
| Lexus | RX350 | 2011 | All | All |
| Lexus | RX350 | 2010 | All | All |
| Lexus | RX350 | 2009 | All | All |
| Lexus | RX350 | 2008 | All | All |
| Lexus | RX350 | 2007 | All | All |
| Lexus | RX400h | 2008 | All | All |
| Lexus | RX400h | 2007 | All | All |
| Lexus | RX400h | 2006 | All | All |
| Lexus | SC430 | 2002 | All | All |
| Lexus | SC430 | 2010 | All | All |
| Lexus | SC430 | 2009 | All | All |
| Lexus | SC430 | 2008 | All | All |
| Lexus | SC430 | 2007 | All | All |
| Lexus | SC430 | 2006 | All | All |
| Lexus | SC430 | 2005 | All | All |
| Lexus | SC430 | 2004 | All | All |
| Lexus | SC430 | 2003 | All | All |
| Scion | tC | 2011 | All | All |
| Scion | tC | 2010 | All | All |
| Scion | tC | 2009 | All | All |
| Scion | tC | 2008 | All | All |
| Scion | tC | 2007 | All | All |
| Scion | tC | 2006 | All | All |
| Scion | tC | 2005 | All | All |
| Scion | xB | 2008 | All | All |
| Scion | xB | 2011 | All | All |
| Scion | xB | 2010 | All | All |
| Scion | xB | 2009 | All | All |
| Toyota | 4Runner | 2011 | All | All |
| Toyota | 4Runner | 2010 | All | All |
| Toyota | 4Runner | 2009 | All | All |
| Toyota | 4Runner | 2008 | All | All |
| Toyota | 4Runner | 2007 | All | All |
| Toyota | 4Runner | 2006 | All | All |
| Toyota | 4Runner | 2005 | All | All |
| Toyota | 4Runner | 2004 | All | All |
| Toyota | 4Runner | 2003 | All | All |
| Toyota | Camry | 2002 | All | All |
| Toyota | Camry | 2011 | All | All |
| Toyota | Camry | 2010 | All | All |
| Toyota | Camry | 2009 | All | All |
| Toyota | Camry | 2008 | All | All |
| Toyota | Camry | 2007 | All | All |
| Toyota | Camry | 2006 | All | All |
| Toyota | Camry | 2005 | All | All |
| Toyota | Camry | 2004 | All | All |
| Toyota | Camry | 2003 | All | All |
| Toyota | Celica | 2000 | All | All |
| Toyota | Celica | 2005 | All | All |
| Toyota | Celica | 2004 | All | All |
| Toyota | Celica | 2003 | All | All |
| Toyota | Celica | 2002 | All | All |
| Toyota | Celica | 2001 | All | All |
| Toyota | Corolla | 2011 | All | All |
| Toyota | Corolla | 2010 | All | All |
| Toyota | Corolla | 2009 | All | All |
| Toyota | Corolla | 2008 | All | All |
| Toyota | Corolla | 2007 | All | All |
| Toyota | Corolla | 2006 | All | All |
| Toyota | Corolla | 2005 | All | All |
| Toyota | Corolla | 2004 | All | All |
| Toyota | Corolla | 2003 | All | All |
| Toyota | FJ Cruiser | 2007 | All | All |
| Toyota | FJ Cruiser | 2011 | All | All |
| Toyota | FJ Cruiser | 2010 | All | All |
| Toyota | FJ Cruiser | 2009 | All | All |
| Toyota | FJ Cruiser | 2008 | All | All |
| Toyota | Highlander | 2011 | All | All |
| Toyota | Highlander | 2010 | All | All |
| Toyota | Highlander | 2009 | All | All |
| Toyota | Highlander | 2008 | All | All |
| Toyota | Highlander | 2007 | All | All |
| Toyota | Highlander | 2006 | All | All |
| Toyota | Highlander | 2005 | All | All |
| Toyota | Highlander | 2004 | All | All |
| Toyota | Highlander | 2003 | All | All |
| Toyota | Highlander | 2002 | All | All |
| Toyota | Highlander | 2001 | All | All |
| Toyota | Land Cruiser | 2008 | All | All |
| Toyota | Land Cruiser | 2007 | All | All |
| Toyota | Land Cruiser | 2006 | All | All |
| Toyota | Land Cruiser | 2005 | All | All |
| Toyota | Land Cruiser | 2004 | All | All |
| Toyota | Land Cruiser | 2003 | All | All |
| Toyota | Land Cruiser | 2002 | All | All |
| Toyota | Land Cruiser | 2001 | All | All |
| Toyota | Land Cruiser | 2000 | All | All |
| Toyota | Land Cruiser | 1999 | All | All |
| Toyota | Land Cruiser | 1998 | All | All |
| Toyota | MR2 Spyder | 2000 | All | All |
| Toyota | MR2 Spyder | 2006 | All | All |
| Toyota | MR2 Spyder | 2005 | All | All |
| Toyota | MR2 Spyder | 2004 | All | All |
| Toyota | MR2 Spyder | 2003 | All | All |
| Toyota | MR2 Spyder | 2002 | All | All |
| Toyota | MR2 Spyder | 2001 | All | All |
-Note: Often electronic parts such as ECU, TCU, BCM, ABS modules must be "flashed" to match the specifics of your vehicle. This is the buyer's responsibility.
The provided fitment guide should only be used as a reference.
It is the buyer's responsibility to verify the part will fit their application before purchase.
Any returns for the reason of "part does not fit" return claims will be denied.

ANY AND ALL WARRANTY OR RETURNS WILL BE VOID & DENIED ONCE ELECTRONIC ITEMS/COMPUTERS ARE INSTALLED OR MODIFIED IN ANY WAY (INCLUDES FLASHING/PROGRAMMING).
THIS IS STANDARD POLICY WITH ALL LARGE PARTS VENDORS AS WELL. (NAPA, AUTOZONE ETC)

When available, part numbers stamped on the parts are provided.
If you are unsure on Fitment, consult a professional or dealer for verification.
Please message us prior to ordering if you have any questions about fitment. We would be glad to help!
Photos
Images shown are usually of the item you will be receiving; however, some parts a photo representation will be used.
-(Occasionally, some parts are safer, and more cost effective to be left on the donor vehicle until sold, in which case a stock photo representation is used.)
Reminder: These are USED parts.
-Vehicles being parted out have often been in a total loss accident event, rendering them salvage/scrap & to be used for parts or crushed. In some cases, not all features of all parts can be live tested. Example: speed sensors, airbags, suspension parts, some modules, wheel bearings, or other on vehicle items which require vehicle to be road worthy to test.

We do test any and all parts possible before they are removed from the donor vehicle.
Warranty
All parts are sold AS-IS, but are provided a 30-day dead on arrival exchange warranty.
All ECU, TCU, PCM, BCM, ECM units are live tested before being listed. All flashable units VIN/contents/DNA are blueprinted and saved in our servers. If this content has been modified in any way from original by buyer (flashed, reprogrammed), all warranties and returned will be denied. This will be checked on any and all electronic units that are deemed DOA or returned for any reason.




(Electronic items include: radios, all engine sensors and modules. ECU, PCM, ECM, TCU, BCU, fuse boxes etc.)

Again. No Warranty on Electronic Components.
Shipping:
-Free Shipping on all items shipped within the USA. (Exclusions Apply)
-Rare or vintage/collector parts are usually not listed with free shipping to help cover the cost of special care and packaging.
-Free shipping insurance will be added as a courtesy to items bought for over $100
-Some, if not it most parts ship out the same day if purchased before 8am central time, and the purchased part has already been removed from the donor vehicle.
-Shipping may be delayed if a valid address is not provided or contact information is incomplete.

This is's policy and is for your protection and ours.
-We reserve the right to ask for additional funds should the customer's address be a location which FedEx or USPS deems a limited access point.
-International Shipping may be available for certain items. Please see the "Shipping and Payments" tab within the listing to check availability to your location.
Please contact us for a quote if you are shipping to HI, AK, APO, or a US Territory.
-In general, our policy is that if we are able to provide reasonable free shipping to HI, AK, APO or US Territory, we will.
(First Class or some Flat Rate) Please check first to prevent any confusion on shipping costs.
Warranty & Returns
-30 Day Parts Only Warranty- starts the day the item is delivered
-By purchasing this part, you agree to the terms that DCS LLC parts only warranty does not cover any labor or shop costs in any way.
-By purchasing this part: you agree to the terms that Warranty covers the purchased part and nothing more.
-By purchasing this part: you agree to the terms that: Warranty also does not cover towing, car rental, or additional parts and fluids.
-By purchasing this part: you agree to the terms that Warranty WILL be void if the part is modified or disassembled.
Parts Security & Fraud Prevention
Each part is identified via custom hand written markings, ultra-violet invisible ink, etc
Some markings are placed in inconspicuous places on the part
Occasionally, numbered holographic tamper evident stickers will be used during the packing and shipping process.
-In the event of a warranty claim, we will replace the part(s) with a functionally equivalent part or refund up to the purchase price, depending on the circumstances.
-All electronic parts will be subject to diagnostic testing to verify that they are original programming and/or defective before a refund is issued.
-If part is found to be NOT defective the buyer may choose to have the item shipped back to them at their expense.
-In the case of a non-defective returned part that the buyer does not wish to have returned to them, a 50% restocking fee will apply to the return.
-In the case of a part which is returned and found to be "non-defective" , the buyer will have the option to have returned to them with all shipping costs at the buyers expense including the original return shipping charge and a $40 restocking fee.
Shipping Damage:
-Documentation and pictures must be provided for any packages that are delivered damaged. If possible if you see the package is obviously damaged during shipping when the shipper hands your the package, have the delivery person mark the package as "damaged in shipping" before accepting the package. This makes the damage claim much quicker for both of us.
-If an item is refused or returned due to buyer error or buyer's remorse, the buyer will be responsible for the return shipping costs if the return is approved.
-If there are any issues or problems/concerns please contact us directly via the messaging system provides. There really are no issues we cant work out.
-Opening a case on any item as "item not as described" or "item is defective" directly effects our "grade" or "seller performance" which allows to increase their commissions, which then results in price increases.
Please contact us prior to ordering with any questions specific to this listing.
You may be interested in our other listings.


Powered by SixBit's eCommerce Solution