ABOUT THE RING: SIZE 8, STERLING ORNATE MULTI GARNET FINE RING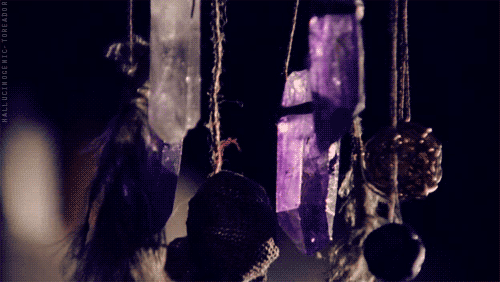 THIS IS A RARE AND LONG HELD SECRET MAGICKAL. IT IS ONE OF A KIND AND IT'S ORIGINS STEM BACK TO THE DAYS ALEXANDRIA WAS HER MOST POWERFUL!!!
WHAT IS KNOWN, IS THAT THIS RING IS ENCHANTED WITH A POWERFUL "DESIRE ME OR DESTROY THEM" BLESSING AND IT IS WELL KNOWN IT WAS BLESSED OVER 919,000X
ALBINA HAS GRACIOUSLY SAT AND CONVEYED THE ATTRIBUTES AND POWERS OF THIS RARE MAGICKAL
SHE SAYS ALL ONE NEEDS TO DO, IS TOUCH OR WEAR THE RING AND STATE THE PHRASES TO UNLEASH A POTENT MAKE THEM DESIRE ME OR DESTROY THEM MAGICK !!!
COME TO ME
DESIRE ME
NEED TO BE WITH ME
WISH TO PLEASE ME
YOU WILL PAY
YOUR NEGATIVITY MULTIPLIES
ALL YOU SEND OUT WILL MAGNIFY
AND RETURN TO YOU
THIS ONE OF A KIND BLESSING WILL BRING FORTH THE MYSTIC QUEEN'S OWN AMAZING INCREDIBLE ENERGIES....ALBINA SAYS SHE HAS SEEN MANY ATTRACT THOSE THEY WISH TO DESIRE THEM OR DESTROY THOSE WHO DAR TO SEND NEGATIVITY TO THEM
ALBINA SAYS YOU WILL FEEL THE EXTREME MAKE THEM DESIRE ME OR DESTROY THEM ENERGIES YOU SPEAK THE PHRASES!!!!
THIS WORK OF THE HIGHEST MAGICK WAS AMPLIFIED OVER 919,000X!!!!
SHE ADDS THAT THESE ENERGIES ARE VERY RARE AND THIS WILL NEVER BE OFFERED AGAIN
ALL ONE NEEDS TO DO IS TOUCH AND SPEAK THE PHRASES FIRST
ALBINA SAYS THIS IS A TRULY HEIRLOOM QUALITY MAGICKAL THAT HAS PROVEN TO ASSIST IN THE MOST EXTREME COME TO ME NOW WE HAVE EVER OFFERED!!!
SHE HOPES THE ONE WHO IS CALLED TO THIS UNDERSTANDS WHAT A TRUE TREASURE THEY HAVE BEEN CALLED TO FIND