ABOUT THE RING: SIZE 8 LABRADORITE ANTIQUE RING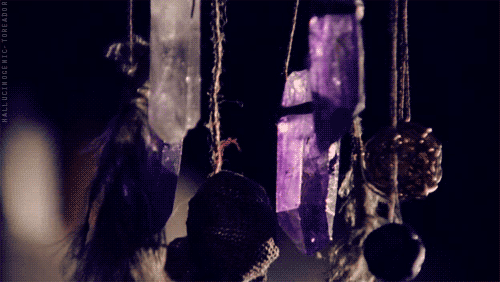 THIS IS A RARE AND LONG HELD SECRET MAGICKAL. IT IS ONE OF A KIND AND IT'S ORIGINS STEM BACK BEFORE THE SCHOLARS EXISTED!!
WHAT IS KNOWN, IS THAT THIS RING IS ENCHANTED WITH A POWERFUL "ALEXANDRIA'S FOLLOW ME TO YOUR HIGHEST POWER " BLESSING AND IT IS WELL KNOWN IT WAS BLESSED OVER 935,000X
ALBINA HAS GRACIOUSLY SAT AND CONVEYED THE ATTRIBUTES AND POWERS OF THIS RARE MAGICKAL
SHE SAYS WHEN ONE WEARS OR CARRIES THIS VESSEL AND ONE SPEAKS THE SECRET PHRASES THIS AMAZING MAGICK WILL ALIGN ONE WITH THE PATH TO POWER THAT ALEXANDRIA HERSELF FOLLOWED
THESE RARE ENERGIES WILL GRANT ONE A RARE HIGHLY POWERED LINE OF ENERIES
SHE WILL GRANT YOU THESE GIFTS
WHEN YOUNG - I TOUCHED AND RECOGNIZED POWER
AS AN OLDER GIRL - I DIRECTED POWER ANYWHERE I WISHES
AS A TEEN - I DETECTED ENERGIES
AS A YOUNG WOMAN - I SAW VISIONS
AS A WOMAN AND HIGH PRIESTESS - I COULD TRAVEL ANYWHERE AND RETURN TO MY BODY
AT MID LIFE - I MASTERED THE SECRETS OF LOVE
AS AN OLDER WOMAN - A PSYCHIC CONNECTION WITH ANYTHING I WISHED TO CONNECT WITH
AS AN ELDERLY WOMAN AND SCHOLAR - I MASTERED THE ELEMENTS AND MAGICK
ONE WILL GAIN EXTREME COMMANDS THAT WILL BE EMPOWERED WITH 935,000X ENERGIES
ONE WILL SEE NOTICEABLE CHANGES AFTER THE PHRASES INSTANTLY
ONE WILL FEEL ONE'S ABILITY TO GAIN AMAZING SACRED POWER MAGICK!!
ALBINA SAYS THIS AMAZING VESSEL WILL ALMOST IMMEDIATELY BEGIN BEGIN WORKING AFTER THE PHRASES
SHE CALLS THIS VESSEL A TRUE WORK OF ALEXANDRIA'S MASTERY OF MAGICK!! THIS IS THE ONLY ONE AND IT BELONGED TO THE AMAZING MYSTIC QUEEN!!!!
ALBINA SAYS THIS IS A TRULY HEIRLOOM QUALITY MAGICKAL THAT HAS PROVEN TO BRING MANY GIFTS FROM SACRED MAGICK
SHE HOPES THE ONE WHO IS CALLED TO THIS UNDERSTANDS WHAT A TRUE TREASURE THEY HAVE BEEN CALLED TO FIND