Card Game: Apples to Apples To Go
Game is in Very Good condition.
Summary:
The hilarious game where everyone's opinion counts. Quick, easy and portable, it's as simple as comparing "Apples to Apples." Select the card from your hand that you think is most like the card played by the judge. If the judge picks your card, you win that round. And everyone gets a chance to be the judge.
Stuff You Should Know:
We have a 90 Day Return Policy. If you don't like your purchase for any reason at all, simply return it within 90 days for a full refund. (We want you to be very happy with your order)
We ship from Kingston, Ontario, Canada (The Center of My Universe)
Your order is processed in 1 Business Day (We'll get your product in the mail within 24 hours of your order, sometimes faster)
Free Local Pick Up and Delivery (Applies if You are in Kingston, Ontario)
Check Out All the Cool Merch at the Monster Mega Mall

We want your shopping experience to be exceptional. Please contact us if you have any questions or comments. We look forward to hearing from you.
Enjoy your day!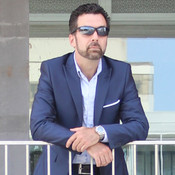 Terry Telford
Founder
Monster Mega Mall