ABOUT THE RING: SIZE 8, STERLING MALACHITE CUT OUT ORNATE FINE RING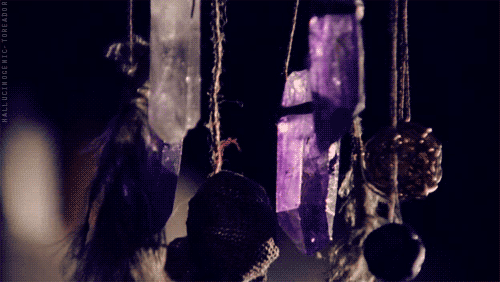 THIS IS A RARE AND LONG HELD SECRET MAGICKAL. IT IS ONE OF A KIND AND IT'S ORIGINS STEM BACK BEFORE THE SCHOLARS EXISTED!!
WHAT IS KNOWN, IS THAT THIS RING IS ENCHANTED WITH A POWERFUL "ALEXANDRIA- HECATE BRINGS ABUNDANCE POWER " BLESSING AND IT IS WELL KNOWN IT WAS BLESSED OVER 988,000X
ALBINA HAS GRACIOUSLY SAT AND CONVEYED THE ATTRIBUTES AND POWERS OF THIS RARE MAGICKAL
SHE SAYS WHEN ONE WEARS OR CARRIES THIS VESSEL AND ONE SPEAKS THE 7 PHRASES THIS AMAZING MAGICK WILL ALIGN ONE WITH SUCH INTENSE HECATE BRINGS ABUNDANT POWER ENERGIES!!!
THESE RARE ENERGIES WILL ALLOW ONE THE GIFTS OF THIS POWERFUL BLESSING THAT WIL GRANT ONE AN RARE HECATE BRINGS ABUNDANCE AND WEALTH POWER TO GRANTS EXTREME GIFTS!!!
YOU WILL BE ABLE TO HEAR AND GAIN THIS POWER THROUGH THIS AMAZING AND ONE OF A KIND MAGICKAL!!!!
ONE WILL GAIN EXTREME THE EXTREME COMMANDS THAT WILL BE EMPOWERED WITH 988,000X ENERGIES
ONE WILL SEE NOTICEABLE CHANGES WITHIN DAYS OF THESE REQUESTS!!
ALBINA SAYS THIS AMAZING VESSEL WILL ALMOST IMMEDIATELY BEGIN BEGIN ALIGNING ONE OR THE ONE THAT ONE NAMES AFTER THE 8 PHRASES ARE SPOKEN
HECATE QUEEN OF NIGHT
COME FORTH AND SET THINGS RIGHT
Hecate was a Titan and thanks to that heritage she had the power to not only bestow favors to those mortals but also to withhold them if she didn't think they deserved them. She bestowed blessings like wealth, good fortune and wisdom to those who she favored or thought were worthy. This Blessing will help to grant Hecate's favor amd her powers to 'se things right" in your life again!!
If you have felt there are imbalances, missing fulfillments, lack of JUSTICE, confidence, inner power...Hecate will assist and set things right again!!!!
SHE CALLS THIS VESSEL A TRUE WORK OF POWERFUL MAGICK!!
ALBINA SAYS THIS IS A TRULY HEIRLOOM QUALITY MAGICKAL THAT HAS PROVEN TO BRING MANY GIFTS FROM ALEXANDRIA'S PERSONAL BLESSING
SHE HOPES THE ONE WHO IS CALLED TO THIS UNDERSTANDS WHAT A TRUE TREASURE THEY HAVE BEEN CALLED TO FIND