Rockwell-Collins VHF-20A Comm Transceiver and 10 similar items
Rockwell-Collins VHF-20A Comm Transceiver XCVR Receiver
View full item details »
Shipping options
This reflects the seller's handling time and may not include time spent in transit.
If you have questions about shipping, please contact the seller.
Offer policy
You can make your offer during the check out process.
Return policy
Refunds available: See booth/item description for details
Purchase protection
View full item details »
Shipping options
This reflects the seller's handling time and may not include time spent in transit.
If you have questions about shipping, please contact the seller.
Offer policy
You can make your offer during the check out process.
Return policy
Refunds available: See booth/item description for details
Purchase protection
Item traits
| | |
| --- | --- |
| Category: | |
| Quantity Available: | Only one in stock, order soon |
| Condition: | Used |
Listing details
| | |
| --- | --- |
| Shipping discount: | Shipping weights of all items added together for savings. |
| Posted for sale: | More than a week ago |
| Item number: | 54954671 |
Item description
Rockwell-Collins VHF-20A Comm Transceiver XCVR Receiver We gladly ship worldwide! Rockwell-Collins Avionics VHF-20B Comm Transceiver XCVR/RCVR Transmitter/Receiver Radio , P/N 622-1334-002 VHF-20 VHF-20 Features The VHF-20A Provides AM voice communication in the frequency range from 117.00-135.975 MHz * Optional bandpasses available of -8 kHz or -15 kHz (see table below) * Solid state transceiver * Typically used with either CTL-20 digital control or 313N-5/A series analog controls * Composed of subassemblies that mount on a central frame * Similar to VHF-20B Comm Transceiver but DOES NOT have extended range to 151.975 MHz This unit is a P/N 622-1879-002 117.000-135.975 frequency range with -15 kHz IF bandpass filtering and is compatible with -15 kHz offset carrier systems Specifications: Weight: 5.6 lbs. Dimensions: 3.750"W x 3.50"H x 13.9"L Related documents: DO-138, Env Category AD/A/JNG/AAAEXXXXX; TSO C37b and C38b, class 1, FCC rules and regulations, parts 15 and 87 Temperature: -65 to 131 C Altitude: 55000 ft. max. Shock: 6 g for 11 ms, operating Frequency Range: 118.000 to 135.975 MHz Frequency stability: -0.0015% Channel Spacing: 25 kHz Frequency control: 2-out-of-5, in accordance w/ ARINC 410 Channel change time: Less than 50 ms Transmit-receive interval: Less than 50 ms Radiated rfi: Meets RTCA Paper DO-138, DO-109, DO-110 RF power output: 20 watts nominal; 16 watts minimum Output impedence: 52 ohms, unbalanced Harmonic Content: 60 dB down from carrier minimum Spurious content: 90 dB from carrier minimum Modulation capability: 90% amplitude modulation Modulator input: Carbon mic input 0.125 V adjustable, 150 ohms Sidetone output: 100 milliwatts into 600 ohms with 90% modulation Duty cycle: 1-minute transmit; 4-minute receive Noise level: 50 dB below 85% modulation at 1000 Hz Audio response: 6-dB variation from 300 to 2500 Hz Audio distortion: 15% max, 85% modualtion Receiver Sensitivity: 6 dB (signal noise)/noise for 3-uV signal; 30 dB (signal noise)/noise for 100-uV signal Receiver Selectivity: 6 db= -8 kHz min, 60 db= -17 kHz max (for -001 unit); 6db= -15 Khz min, 60 dB= -35 Khz min (for -002 unit) AGC range: Maximum 3-dB variation, 5 to 200,000 uV Receiver audio output: 100 mW into 600 ohms, balanced Receiver audio response: 6-dB variation from 300 to 2500 Hz, 1000-Hz reference Receiver audio distortion: 7% max, 30% modulated signal Item is in good physical conditon Item is untested Don't forget to place your bid. on thissale you agree to the following terms: Shipping Terms: Buyer pays all shipping costs. Shipments made to California must include 7.75% sales tax unless we are provided with a valid resale certificate. We reserve the right to ship with Fedex ground, USPS and any other carrier in the best interests of the buyer and seller. The Parcel post option is only available to alaska, Hawaii, and US territories only. If you select parcel post and you live in the lower 48 states you package may be sent by another carrier and/or an additional shipping amount may be required. Payment Terms: Payment is to be made by PayPal in U.S. funds. Please contact us if you have any questions about's recent payment policy change. Payment is to be received within ten days of close ofsale. Should payment not be received within ten days the item will be re-listed and high bidder will forfeit. No personal checks will be accepted. International Terms: (These terms only apply to international shipments.) Buyer is responsible for all brokerage, customs, and or duty charges. Not all items are available for international shipment due to import/export regulations. In the event that we are unable to ship to buyers country, buyer will receive a full refund. Payment must be made in US Dollars. Money must be drawn against a US bank. Warranty Terms: No warranty nor guarantee is expressed or implied regarding: usability, functionality, merchantability, or cosmetic appearance of the item(s) insale. What you see in the picture(s) is what you get nothing more nothing less. Test results of item(s) insale are described to the best of our ability in the ad. The results of all tests that are performed are disclosed in the ad. Items sold as "Untested" are simply that we have been unable to test the item(s) due to missing cables/adapters/toner cartridge/ksu/etc, lack of time, or other restrictions, Such as when we sell a laptop that we don't have an AC adapter for. Our only guarantee is that you will receive the make and model listed in the ad. The maximum liability of BetterBizequipment(the seller) is the high bid of thesale. Return Terms: Returns are only allowed under cases of gross misrepresentation in the ad, such as when we describe a monitor as a fax machine. Such claims of misrepresentation must be filed within three days of receipt of shipment. Betterbizequipment reserves the right to replace the item(s) or refund the high bid solely at our discretion. Item must be returned in the original box and packaging. Bidder must request a RMA number before returning item(s). Packages returned without a RMA number will become property of Bbetterbizequipment ten days after receipt unless buyer has paid return shipping within the ten day period. Shipping Damage Terms: Seller will file a shipping claim(s) upon behalf of the buyer with common carrier in the event shipment(s) is/are damaged during shipping, in most cases. Not retaining the original box and packaging may affect the carriers decision on a claim. Seller will commence filing the claim once buyer has filed the damage report with the seller. Buyer must notify seller within 48 hours of receipt of a damaged shipment. Medical Terms: The following terms apply to any and all medical items or any item offered for sale in any medical category or any item that deems these terms are applicable to: The sale of this item may be subject to regulation by the U.S. Food and Drug Administration and state and local regulatory agencies. If so, do not bid on this item unless you are an authorized purchaser. If the item is subject to FDA regulation, I will verify your status as an authorized purchaser of this item before shipping of the item. The buyer will not hold the seller, or the item's manufacturer responsible for the appropriate or inappropriate use of this device either by the user or a third party. Once purchased, it is the sole responsibility of the purchaser to assume any and all liability from the use of this device. If any provision of thissale Contract is held unenforceable, All remaining provisions of this Contract shall remain in full force and effect. Copyright 2011 Betterbizequipment - All Rights Reserved. saleWizard 2000 - The Completesale Management Software Solution
Why are we showing these items?

These items are in the same booth & category as the original item

Booth

betterbizsur...

Category "NAV/COMs"

betterbizsur...

betterbizsur... pg 2

betterbizsurplus' booth

Refine your browsing experience

We can show you more items that are exactly like the original item, or we can show you items that are similar in spirit. By default we show you a mix.
This item has been added to your cart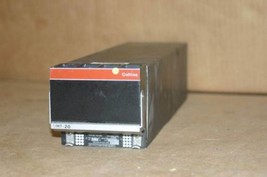 Rockwell-Collins VHF-20A Comm Transceiver XCVR Receiver
added to cart.
Only one available in stock
View Cart
or
continue shopping
.

Please wait while we finish adding this item to your cart.


Get an item reminder
We'll email you a link to your item now and follow up with a single reminder (if you'd like one). That's it! No spam, no hassle.