Bonanza is an extraordinary marketplace that empowers more than 30,000 entrepreneurs to maintain their own online business, minus the busywork. These entrepreneurs are passionate enough to have voted us the #1 "Most Recommended" marketplace (over eBay, Amazon, and Etsy) in the biggest survey of online sellers.
How do we foster the happiest customers of any marketplace? By listening to them, giving them the benefit of the doubt, and providing superb service. Our focus on the needs of our community has allowed us to build a unique set of tools aimed at simplifying the ecommerce experience. Bonanza users know that when they report a bug or suggest a feature, we listen fiercely and act accordingly.
As a product designer, your primary mission is to understand our business needs, user needs, and product requirements and transform that understanding into digital products and interfaces that are good-looking, usable, and delightful.
The product designer works closely with product managers, designers, developers, and other key stakeholders. Your tasks include the design of experience maps, user scenarios, mockups and flows. Much of your work is focused on the Bonanza marketplace, which includes enhancing shopping experiences for buyers and improving shop management tools for sellers. We're also exploring new product opportunities in areas like image processing, code analysis, and productivity tools. Between our marketplace and new product offerings, there's no shortage of design problems to solve.
Responsibilities
Design user flows from low-fidelity sketches to hi-fidelity mockups

Create prototypes to validate design decisions with stakeholders and users.

Propose and plan A/B tests to measure product performance.

Review performance data and user feedback for product features and identify opportunities for improvement.

Provide direction and design specifications to engineers.

Collaborate and communicate professionally with stakeholders and internal teams.

Participate in product research and strategy activities.
In addition to a very competitive salary, Bonanza offers the following perks:
Fast growing and already-profitable company. It's fun to work for a winner.
"Work from home Wednesday" - every Wednesday we get to work from home, a coffee shop, or even the office, if that's your bag.
"Freedom February" - every February we retreat from Seattle and spend a month annoying our friends with selfies taken in Mexico, Belize, Europe, etc.
Five bonus (not counted as vacation) days off in February to enjoy your vacation or staycation
Twice-weekly catered lunches
Monthly on-site full body massage
Work from a waterfront office in downtown Seattle (food trucks aplenty!) convenient to many bus lines
Full arcade room in the office
Pong table on site
The boring stuff: fully paid health insurance coverage, vacation benefits, holidays, stock options, and more.
Beyond this generous set of perks, our commitment to our employees is that if ever they have ideas on how we can improve our benefits package to better serve our team, we will consider those ideas and try to make them happen when economically possible. That's probably why we keep winning awards like these:

Entrepreneur
2016 Best Places to Work

Best in Biz Awards
2015 & 2016 Silver Winner - Small Company of the Year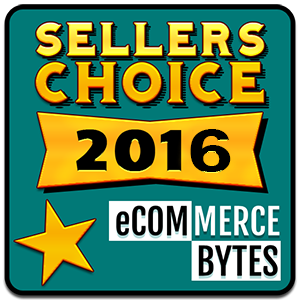 EcommerceBytes
2016 Most Recommended Marketplace